Click here to get this post in PDF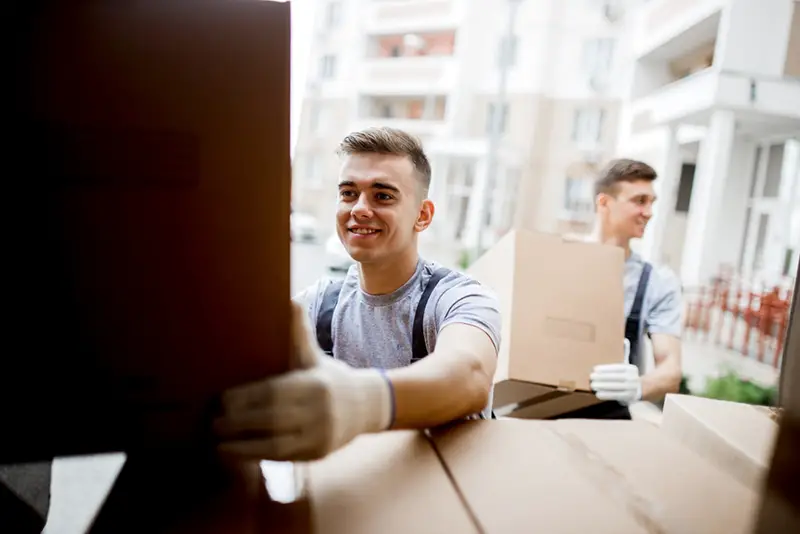 This article contains affiliate links. For more info, see disclosure.
Since last year, the world has been in a lockdown that resulted in several social restrictions. People are forced to stay in their homes and avoid any kind of group gatherings. Since then, we pretty much spend our entire day stuck at home, finding new ways to entertain ourselves.
Amidst all the chaos, the number of people that decided to move houses during the pandemic seems to surge. We can just assume that with all the time they spend inside their homes, some of us felt the need to change sceneries, into households more conducive to learning, working, and staying in.
Of course, when planning to move from one place to another, one major decision to make is whether you should hire a moving company to help you. Most of the time, the answer has to be 'yes'. Especially now that you have so much to stress about, hiring movers would lift off not only your heavy furniture but also some stress caused by moving.
Hiring moving services in pandemic
Availing moving services while we are in a pandemic can be a bit tricky. With all the restrictions and policies going around, choosing the right mover is important. Although you are taking risks in contacting other people, you want to avoid getting infected as much as possible. You want your moving company and their employees to follow state-implemented regulations, and for them to have discipline as well.
If you do not know where to start, here are some tips for finding a moving company that can provide services suitable to your needs:
1. Ask your friends.
If you have friends or people you know that moved recently, ask them if they can recommend a moving company. This way, you will know that their movers are reliable since they are referred by someone. You will also have an idea of what you should expect from them during the move and how much their services are.
2. Look for moving companies online.
Your next best option is looking for competent movers is through online searching. Most moving companies nowadays have websites where they post their services and other basic information. They also usually have a section for testimonials and reviews from previous clients. From these, you will be able to gauge their reliability and the quality of service they provide.
3. You should have multiple options.
Try making a list of at least three movers that you can choose from. Having options allow comparing one from the other based on their services as well as charges. If one does not work out, at least you have a back-up option.
4. Call each moving company.
Contact the three potential moving companies you are interested in. Ask for quotations and other services that they could provide. Some also offer packing supplies in case you need some. You also have to mention whether you need labour only services, residential moving services, etc.
5. Ask the right questions.
In this case, the most important question that you could ask is about their COVID-19 guidelines. You want to be as sure as possible that the entire process will be safe for you and their movers. Asking questions will also help you gauge if they have competent customer support.
If you are looking for the best movers in Denver, Colorado that could assist in moving while in a pandemic, click this link: https://www.localmovingllc.com/residential-movers-denver-co/.
Also read: Five Essential Business Relocation Services That Your Company Needs
Image source: Shutterstock.com