Click here to get this post in PDF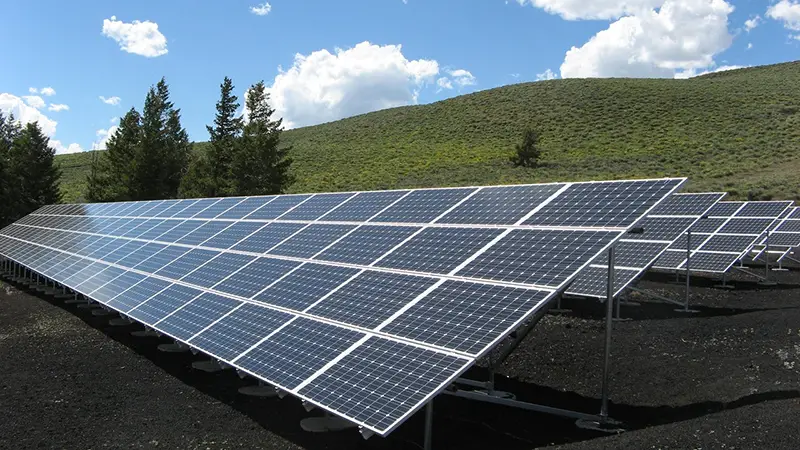 Solar energy is a booming sector in India. As the Indian government promotes the installation of solar panels on residential, commercial and industrial buildings, all solar companies in the country are looking to expand their network of solar dealers and solar distributors. 
Investing in the solar business is one of the simplest low investment business opportunities in India. Solar companies allow solar dealer and distributor business owners to have complete control over their business. In return, each dealer or distributor will receive a commission of up to 25% for their contribution. 
Solar panel distributorship opportunities are the best and easiest ways of setting up an autonomous business by partnering with a leading solar franchise in India. This allows you, the owner, to control which solar products you want to sell, and how many units per week or month. 
How do you start a solar business? 
The best solar franchise in India offers two types of positions: solar dealer and solar distributor. Here are the advantages of each position: 
1. Solar dealer: Solar dealership opportunity is perfect for a freelancer, store owner, electrician or full-time professional. This small investment business opportunity does not require you to keep stock of products. Instead, you will have to purchase one demo solar product ranging from ₹25,000 to ₹1,00,000. You can use this product to display services and working to local customers and secure sales. 
Each order is placed and shipped individually, so you are not required to keep a storage unit. Upon sale, you will earn a commission. Solar dealers have 100% flexibility on time and investment. Additionally, you will receive up to a 15% discount on any solar products you want to install in your home. 
2. Solar distributor: Solar distributorship opportunity is ideal for real estate agents, businessmen, electronics shop owners and large store owners. If you are an independent business owner looking to expand your services or to add another source of income to the store, solar distributorship is the best business opportunity in India for you. 
Distributors are required to invest ₹1,00,000 (rural district) or ₹3,00,000 (state capital or UT). There is only one solar distributor appointed in each district; therefore, you have no competition in the district. You will also have access to a network of local dealers and will be provided 100% marketing and retail support. With access to helplines, technical sales personnel and branded material, you can increase your income exponentially. 
Why choose the Loom Solar franchise as your partner?
If you are ready to take advantage of this small investment high returns business opportunity, Loom Solar is the ideal partner for your services. As the fastest growing solar franchise in India, they have unlimited distributorship opportunities. 
1. Small investment opportunities: Loom Solar aims to empower its dealers and distributors and has set low financial requirements for those looking for dealership opportunities. You can start a solar business with as low an investment as ₹25,000. 
2. Customer-focused brand: As a startup, Loom Solar focuses on providing customer-centric services. All shipments of products are completed within 5-7 days to ensure the distributorship business never faces any problems. 
3. National reach: We have a network of 3,500+ partners, dealers and distributors in PAN India. We have 2 head offices and 1 manufacturing plant that runs efficiently and ships out orders as soon as they are confirmed. 
4. National recognition: Loom Solar has been recognized by the Government of India for providing excellent quality and low investment business opportunities that can be availed by anyone in India. 
5. Future generation of products: Loom Solar's product dossier contains many options. From solar panel systems to PV modules to lithium-ion batteries and other accessories – our dealers and distributors can choose from future technology for their distributorship business. 
What will you receive? 
1. Profit margin: Distributor profit margin varies from 10% to 25% on each Loom Solar Product you sell. 
2. Educational support: You get free access to a comprehensive course on solar products that allows you to expand your business. 
3. Sales support: Unlimited sales and branded products free of cost! We will also help you set up Google listing and macro-websites for your business. 
4. No restrictions: You do not have to meet any target requirements or goals. You have complete flexibility in how you run the business and how many units you sell. 
Here are the words of two of our dealers: 
Pratik Bhoj, Nagpur: I started a solar dealership franchise before the pandemic. Loom Solar has allowed me to increase my business without any restrictions. I went from selling 2 solar units per week to over 25 per week within 8 months. If you're looking for solar panel dealership opportunities in India, start with LS!
Parth Patel, Vadodara: I started a solar dealership with Loom Solar in 2019. Within two years. I manage a network of 50 dealers. My sales margin went from 10% to 25%. With this partnership program, I can run my real estate business and solar business without hassle. 
How do you apply for distributorship opportunities? 
Loom Solar is always ready to set up new dealerships and distributorships in our solar business franchise. Therefore, solar panel dealership opportunities are always available to us. To get distributorship with Loom Solar, visit the Loom Solar website. You can start your application by selecting either a solar dealership opportunity or a solar distributorship opportunity.
You may also like: The Brief Guide That Makes Starting a New Construction Business Simple
Image source: Pexels.com