Click here to get this post in PDF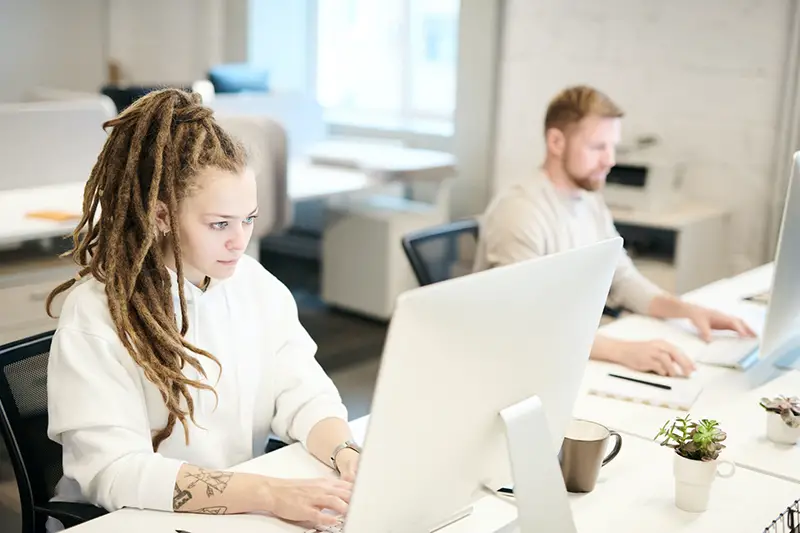 With the COVID-19 infection rates rising, more businesses are asking their employees to work remotely from their homes. Not only does remote working help businesses enforce physical distancing protocols and protect themselves from liability concerns, but it can also increase productivity and cut down on operational costs. 
However, most employees lack the training and experience to work securely away from the office. Cybercriminals realize this and target them with attacks designed to breach your company's digital defenses. 
In fact, the cybersecurity firm Malwarebytes states in its "Enduring from Home: COVID-19's Impact on Business Security" report that 20% of organizations faced a security breach because of remote workers. 
Here are a few steps your employees should take to improve online security:
1. Use a Virtual Private Network (VPN):
It's critical for your employees to secure their networks when working, especially if they access sensitive company servers. To start, they should update their operating systems regularly to plug vulnerabilities before hackers can exploit them, whether they use PCs or Macs. Remember, malware attacks on Macs now outpace Windows thanks to the rising popularity of Apple's computers.
Remote workers should also enable their firewalls. A network firewall is basically a barrier that manages network traffic and can make it harder for cybercriminals to break through a computer's defenses. 
An excellent option for added network security is a VPN. A good VPN service encrypts data and makes going online safer and more secure for your employees. However, it's critical to subscribe to a VPN service from a renowned cybersecurity company and to avoid free VPN services that use outdated technology and spy on their users. 
2. Use Advanced Antivirus Software
Although the default antivirus software on an operating system is usually sufficient against established threats like viruses and worms, it's inadequate against sophisticated malware threats that cybercriminals use to target employees who work remotely. 
Only the most advanced antivirus software from a renowned cybersecurity company that uses heuristic analysis to scrutinize a potential threat's overall structure, programming logic, and data, and offers 24/7 proactive protection, can shield your organization from emerging threats such ransomware, spear-phishing attacks, spyware, Trojan horse attacks, and keyloggers.
3. Stay Cautious
Even if your employees use the most sophisticated cybersecurity tools, they will be vulnerable to hackers if they don't show good judgment on the Internet. For example, employees should avoid working from airports and cafes without a VPN as these spots are targeted by criminals with man-in-the-middle attacks. 
Using a man-in-the-middle attack, a hacker can quickly gain access to confidential company information. Cybercriminals can sell your data to your competitors or blackmail you. 
Likewise, your employees should use impenetrable passwords that are 12 characters long and are a combination of letters, numbers, and symbols to defend against brute force attacks like dictionary attacks and keep your databases secure. 
Aside from arming your employees with secure company laptops and cybersecurity tools, it's essential to train them with the help of a cybersecurity expert. In combination with the best practices, the right tools can keep your organization secure now from all types of threat actors.  
You may also like: Why You Should Get Educated About Cybersecurity
Image Source: Pexels.com