Click here to get this post in PDF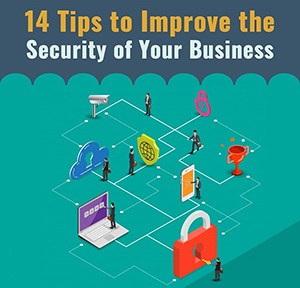 Are you thoroughly protecting your business? How can you be sure? According to a research made by an insurance agency Insureon, 8.8% of small businesses suffer a burglary or theft per year, and only having reliable locks on your doors can be insufficient in today's world. Fortunately, security technologies are keeping up with new burglary methods invented or improved every year.
There are two main types of security measures you should be aware of: outdoor security and indoor security. Outdoor security protects your property's perimeter from the threat of break-ins and attempted burglaries. Indoor or workplace security measures create and maintain a safe workplace environment for you and your employees. This principle is similar for both commercial and home security. Learn more in detail about commercial security hardware from this article, and get additional tips to reinforce your property from here.
To make sure your business is protected inside and out, you don't want to cut any corners on outdoor and indoor security measures. Rest easy when you're away from your property knowing that you've correctly protected your business and investments that matter to you. The modern world calls for smart preventative measures to be taken. No business is the same, which means what works for other businesses might not work for you, so be sure to assess the most prominent risks for your property.
Don't stop at a sturdy lock: improve the security of your business by considering these 14 outdoor and indoor security measures, offered in the following infographic.
You may also like: Securing Your Business' Cloud