Click here to get this post in PDF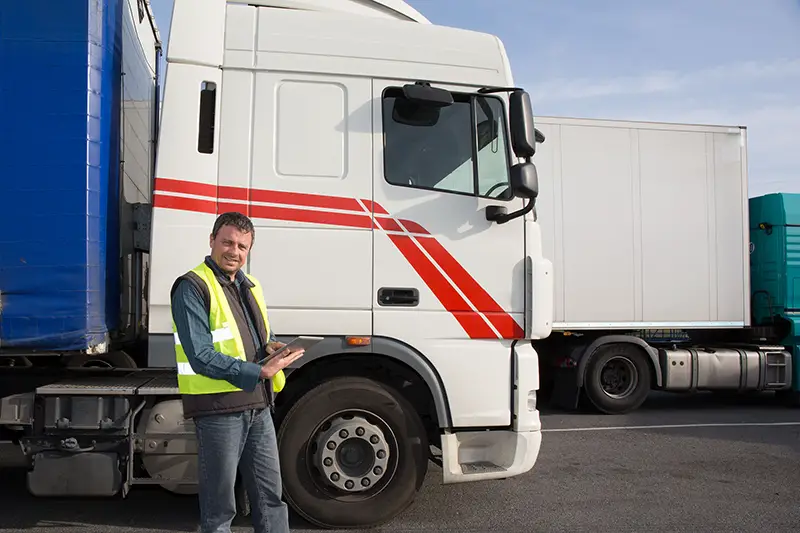 Hazmat drivers are accustomed to the hazards of their jobs, and that's why many carriers are working to make their fleets safer and faster. Today's driver training programs focus on the use of modern collision avoidance systems, which significantly reduces the chance of a mishap and protects the health and safety of HAZMAT drivers. The Internet is a great tool to help companies find safe ways to transport hazardous materials. gohazmathub.io cares for the environment and aims to provide the best services to its clients.
For instance, new technology makes it possible to load and unload hazardous materials in under 45 minutes. In addition, drivers that handle hazmat materials are usually no-touch. They understand the risks involved in their work and are trained to handle them safely. LGT, a carrier that focuses on ensuring the safety of hazmat shipments, has invested in these technologies and provides specialized driver training.
Currently, 2.6 billion tons of hazardous materials are shipped annually. About 60 percent of these materials are transported by truck, 24 percent by pipeline, 11 percent by water, and four percent by rail. Those statistics are very high, which is why hazmat carriers have a difficult time finding qualified drivers to fill their trucks. Getting certified and gaining an endorsement to drive hazardous materials can be intimidating for drivers.
While the American Trucking Associations expect a shortage of 100,000 hazmat drivers by 2025, this issue has been addressed by LGT, an organization that has worked to improve safety standards in hazardous materials transportation. As a result, hazmat carriers are having trouble finding qualified drivers. The process to become certified can be long and complicated, and even seasoned drivers may be intimidated by the requirements.
A Hazmat endorsement is one way to differentiate yourself from other CDL drivers. Employers are looking for a driver who is reliable and adaptable. Since there are fewer options for drivers in the industry, driving Hazmat carries higher risks. Fortunately, companies compensate for this risk by providing better benefits and higher pay for tanker driver employment. In addition to a higher salary, tanker drivers also enjoy more vacation days and higher insurance.
A Hazmat endorsement gives drivers the extra edge over other drivers with a CDL without a HAZMAT endorsement. A HAZMAT endorsement can be a major selling point for any truck driver. It's not just a great way to differentiate yourself from other truck drivers, but it's also a great way to make a good impression on potential employers. Just remember that a professional driver needs to have the right equipment and be ready to take the necessary precautions to ensure his safety.
The introduction of the technology will make truck drivers' jobs safer and more secure. It will also reduce driver turnover and help them gain a better reputation. For those who already have a HAZMAT endorsement, installing a camera on the front and back of the vehicle will provide them with the proof they need to find a new job. In addition to being a valuable safety feature, a HAZMAT endorsement will improve truck drivers' pay.
The Pipeline and Hazardous Materials Safety Administration (PHMSA) is seeking innovative ideas and innovative research to make transporting hazardous materials safer. These solutions should improve worker safety, reduce the risk of accidents, and improve employee efficiency. Aside from that, they should help truck drivers meet the challenges of this industry. They should ensure their employees know what the regulations are so that they can comply with the law.
In addition to the PHMSA, drivers should look into the safety of Hazmat materials by reducing the risks associated with their jobs. The American Transportation Research Institute is working on improving safety devices to make transporting hazardous materials safer. The American Chemical Safety Administration has a long list of requirements to meet, including those that apply to hazardous materials. As a result, truck drivers must be alert and trained in order to be able to keep their passengers and cargo safe.
You may also like: 4 Tips For Improving The Management Of Your Logistics Fleet
Image source: Shutterstock.com