Click here to get this post in PDF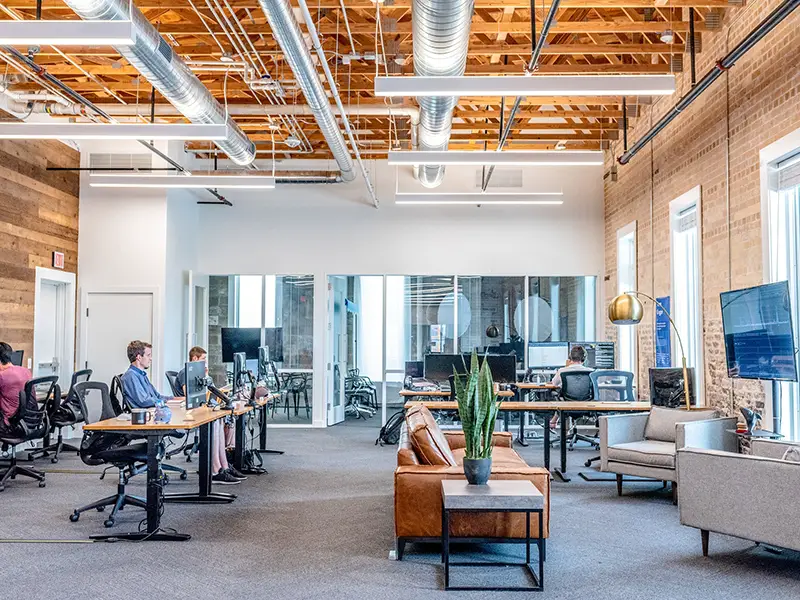 Finding ways to increase the overall productivity in your workplace is important for all business owners, no matter the size of your enterprise. Even if you are just starting out and are the sole worker, finding ways to effectively manage your work routine so it is efficient will help the progress of your business venture. 
Especially in 2021, there are plenty of extra considerations to take into account regarding normal business practices. Because many businesses have had major overhauls in what they can and can't achieve, taking a step back to analyse your workplace processes will help you create a plan to increase efficiency. Here are some ideas that can help you, and any employees you have to work more efficiently. 
Improve your work environment 
Whether you are working from home, or are able to go to your workplace, it is important to create a work environment that is comfortable and which encourages productivity. This includes factors in the overall surroundings such as having a good temperature in the space and making sure there aren't too many ambient noises. 
You can also improve your work environment on a smaller scale by ensuring your desk or immediate workspace is free of clutter. A clean workspace aids productivity by reducing distractions, which is another element to consider. 
Having distractions while working will of course reduce the level of efficiency in your work. When you switch your focus from a certain task to something else, starting that work again will naturally take longer than if you hadn't been distracted. 
This disruption of speed can be avoided by removing common distractions. This may have to be on an individual level, as different things can be distracting to each of your employees. However, common distractions include mobile phones and social media. 
While it is great to aim high for your business, putting unrealistic goals on your work can cause your efficiency to suffer. This is because increased pressure that you cannot possibly achieve can be discouraging over time. 
By setting reasonable, achievable goals, you and your employees will be able to have a realistic timeline to complete projects or hit targets. This means that full effort can be put into them knowing it is a sustainable endeavour. 
Create sustainable routine
This brings us to the next tip- make sure your workplace routine is sustainable. If you are continually pushing yourself to the limit and working long hours every day, you will burn out. This will mean a short spike in efficiency, and then a longer decrease. Long term it is more beneficial to maintain a sustainable work routine, and levels of efficiency that gradually increase with natural growth. 
By allowing yourself and your workers to take short breaks from work throughout the day, you will see an increase in overall efficiency. This is because taking a break from tedious or difficult work allows you to return to it refreshed and with new energy to tackle it. Often work speed will pick up after a break, as stepping away from the work for a breather allows new ideas to flow. 
Perfectionism ultimately discourages productivity and efficiency of work. If you expect perfection in every task, it will hold back your progress as a business. Instead, aim for high quality and fair effort from each task. This will mean new tasks are started quicker, and there won't be any hold-ups while trying to perfect every last thing in a project. 
When dividing tasks between your employees, focus on their strengths. This will allow confidence and quality in all work produced and will further boost efficiency. While it is great to expand skills, keep day-to-day responsibilities in line with the skill set each individual has. 
Even if you are the sole operator of your small business, you can still focus on your strengths. This may involve dedicating more effort in areas you excel in, or outsourcing work in areas you struggle. 
A key to workplace efficiency is to make sure effort isn't wasted where it isn't needed. Ways in which you can ensure your workplace is working smart and not hard is by automating processes, creating templates for repetitive work, and having clear procedures for complex tasks. This is just a small step into transforming your workplace into a completely smart workspace which has numerous benefits.
It is also important to continually review the processes in place at your workplace to check they are still the most efficient method. Sometimes your small business can outgrow a method which was once perfect. 
Ensuring the efficiency of work in your business will help you maintain growth and increase your success. This requires regular reviews during periods of change for your business. If you are considering the future direction of your business or undergoing a change in management, you may require a business valuation. Choosing an expert, independent valuer to provide you with this will give you the most accurate and qualified information on the position of your business within your industry. This will be useful for you when making financial decisions, or choices related to the future direction of your small business. 
You may also like: 8 Ways to Boost Workplace Productivity
Image source: Unsplash.com