Click here to get this post in PDF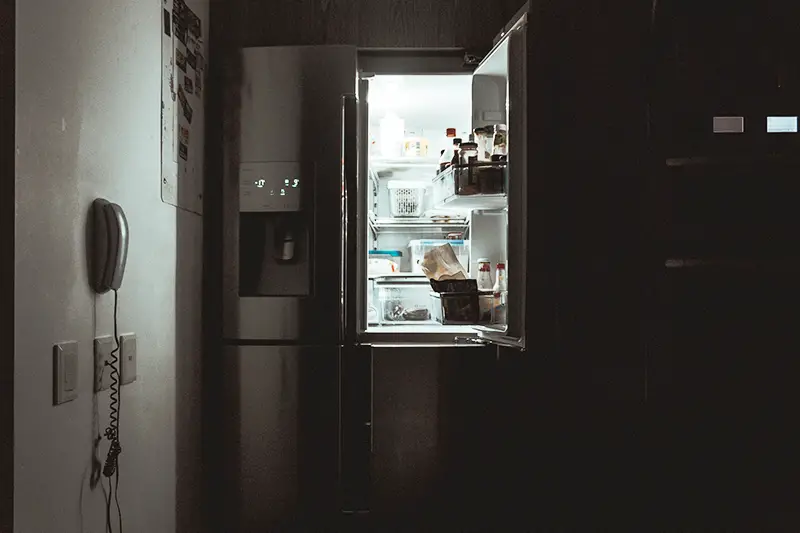 While you're in a hurry to know more about commercial refrigerators and getting the right one, let's talk about the word refrigeration and its importance. Refrigeration is simply a process where heat is removed from an enclosed space or substance for the sole purpose of reducing temperature. Consequently, since the world is fast-paced, refrigeration is used to store foodstuffs at low temperatures, thus expanding their lifespan. 
Having understood the basic concept of refrigeration, let's now shift our focus to commercial refrigeration. Below, we'll be giving you a well-researched guide on commercial refrigeration, commercial refrigerator types, and what they offer. Giving a little background on the above terms will make you pick one from the many commercial refrigerators for sale needed in your business.
What Is Commercial Refrigeration?
Commercial refrigeration is a refrigeration appliance utilized in the area of retail sales and warehouses concerned with cold storage. Different food services employ the use of commercial refrigeration as it is vital to their business. Why? Because it protects its customers from having to deal with any foodborne illnesses caused by improper food storage. Therefore, investing in commercial refrigeration is a no-brainer. 
Types of Commercial Refrigeration 
You'll want to pay attention to details under this subtopic as it is the crux of the write-up. Having background knowledge of the various commercial refrigeration types is crucial in knowing the one that rightly fits your retail space and ventilation needs. Without further ado, let's go into the different types of commercial refrigeration. They are:
Reach-in Refrigerators
Reach-in refrigerators are popular solutions for storing fish, raw meat, diaries, and different cooked food forms. The following are their characteristics:
They're the best for storing perishable food products.
Comes with one, two, or three sections
The compressor is either on the top or bottom.
Having a reach-in refrigerator gives you a large storage capacity, thereby making you meet your production levels. 
Reach-in refrigerators are available in one, two, and three sections, where the one sectioned is the smallest. If you're looking to boost production, having either the two or three sections refrigerator is essential.
A reach-in freezer has compressors that either come at the top or bottom. If your kitchen is known to be hot, buying a reach-in freezer with compressors at the bottom is advised. On the other hand, if your refrigerator is far from kitchen equipment, a top-mounted compressor is recommended to ensure the system doesn't collect dust.
Undercounter Refrigerators
Undercounter refrigerators are designed explicitly for layouts without much vertical space. Having an under-counter refrigerator creates additional storage space for beverages. They are characterized by the following:
The best for storage in little spaces
Factory fitted with doors and drawers for eased accessibility.
Comply with ADA standards
Glass Door Merchandisers 
The glass door merchandisers are usually found at grocery and convenience stores. They are characterized by:
Being the storing canned and bottled beverages
The option to choose between sliding and swinging doors
Illumination for a passerby to see market products clearly
Bar Refrigerators
Suppose you're looking to open a pub or a lounge; the bar refrigerator is the right fit for you. The bar refrigerator keeps beer and wine chilled to serve the needs of thirsty patrons. With so many bar fridges for sale in Brisbane, your business will always serve customers chilled beers and wine.
Medical Refrigerators
Medical refrigerators are designed for hospitals, laboratories for the storage of medical and lab samples. For safety reasons, some models are equipped with locks and temperature alarms that ensure item safety.
Conclusion
Explaining the top types of commercial refrigeration units above should serve as an eye-opener in choosing the one that fits your business needs. You can see that commercial refrigeration is designed for almost anything you can think of, from drinks to even flowers.
With so many commercial refrigeration units on sale, the process of right ice-making machines and chest freezers for sale in Brisbane should be seamless. As a result, your business should be able to meet the needs of anything "cold storage."
You may also like: Five Aspects You Should Learn Before Buying an Air Compressor
Image Source: Unsplash.com