Click here to get this post in PDF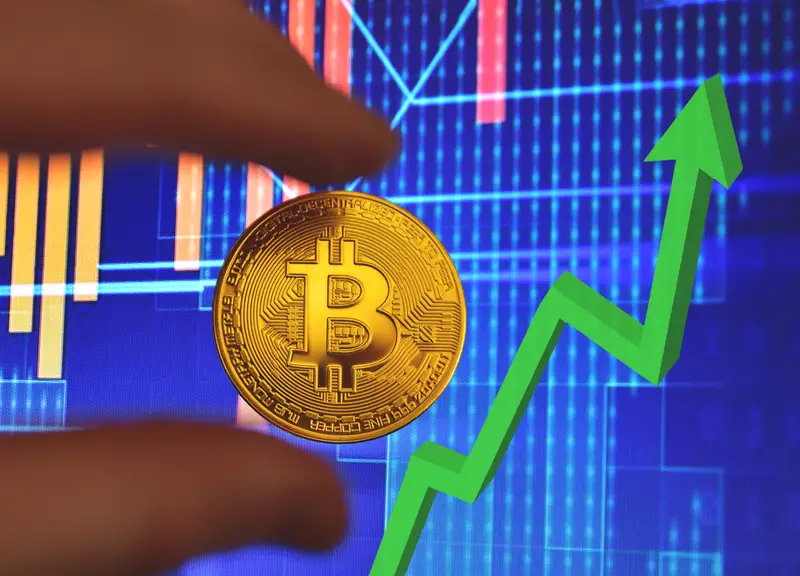 Cryptocurrencies have boomed recently, especially in 2020, which was fuelled by the pandemic outbreak. You probably have heard and encountered Bitcoin and Ethereum while doing your research.
Now that you are reading this article, it is worth remembering that cryptocurrencies can be particularly volatile. Trading cryptocurrencies is also quite different from more traditional markets. As a beginner in trading cryptocurrencies, it is better to get started by reviewing the basics.
What is cryptocurrency?
A cryptocurrency, or crypto, is a digital currency designed to work as a medium of exchange for goods and services. Many cryptos function using blockchain technology—a specific type of database stores information in blocks chained together in chronological order. This technology also makes them decentralised, which allows them to be immune to any central authority and only provide direct transactions between two parties. 
One interesting fact about crypto is the fluidity of the terms used across different countries to describe it. Some of the terms used for crypto's reference include digital currency (Argentina, Thailand, and Australia), virtual commodity (Canada, China, Taiwan), crypto-token (Germany), a payment token (Switzerland), electronic currency (Colombia and Lebanon), cyber currency (Italy and Lebanon), and virtual asset (Honduras and Mexico).
What is trading?
Trading is a basic economic concept that involves buying and selling assets that may take place within a country or between trading nations. Trading may also refer to different strategies, such as swing trading, trend trading, day trading, and many more.
What are some of the biggest cryptocurrencies?
1. Bitcoin
Bitcoin (BTC) is the first crypto created by the anonymous creator, Satoshi Nakamoto, way back in 2009, and it is foreseeably the world's largest crypto by market capitalisation or market cap! As of May 2021, BTC has a market cap of over $730B.
People in the U.S. generally use Bitcoins as an alternative investment. Aside from the bitcoin blockchain being a ledger of accounts, Many businesses already accept BTC as payment—making it a smart investment.
2. Ethereum
Next to BTC, Ethereum is the second-largest crypto by market cap. As of May 2021, it has a market cap of over $300B. Ethereum is also an open-source, decentralised technology that has a native coin called ether (ETH). Like the other cryptos, ETH is a medium of exchange.
However, unlike other cryptos, ETH tokens can solely facilitate the computation of decentralised applications on its network.
One factor that makes Ethereum different from Bitcoin: Ethereum can create more code into the transactions, called "smart contracts".
3. Tether
At the time of writing (May 2021), Tether (USDT) is the third-largest crypto with a market cap of over $60B. It was specifically designed to bridge fiat currencies—such as dollars, pesos, euros—and cryptos and offer stability, transparency, and minimal transaction charges to users. It also maintains a 1:1 ratio with the U.S. dollar in terms of value, but USDT is not exchangeable for it.
4. Binance Coin
Binance Coin (BNB) is the native crypto of Binance's blockchain, but it was initially based on the Ethereum network. It is the fourth-largest crypto with a market cap of over $57B as of May 2021. Binance.com, Binance DEX, and Binance Chain use BNB for transaction payments.
5. Cardano
Cardano is a blockchain and, just like Ethereum, smart contracts platform with native crypto called ADA. It is the fifth-largest crypto with a market cap of over $55B as of May 2021. It considers itself as an updated version of Ethereum and a third-generation proof-of-stake blockchain platform.
How to start trading cryptocurrencies?
Now that you have had a quick review, you're almost there! But before we proceed in this section, you should also be aware that once you trade cryptos, it also means you risk losing your money to the market. Again, crypto markets are volatile. But volatility is not a bug—it is a feature that highlights the market's conceptual freedom!
STEP 1: Decide crypto to trade. Most active investors go with Bitcoin and Ethereum since these moves predictably than smaller alternative coins. Other cryptos you can trade aside from the ones mentioned above are XRP, DOGE, DOT, USDC, ICP, UNI, LINK, BHC, MATIC, LTC, XLM, SOL, ETC, and more.
STEP 2: To trade crypto, you need to sign up for a crypto exchange, such as Coinbase, Binance, and PrimeXBT.
STEP 3: Fund your account. Payment options differ by the crypto exchange.
You can read this article to learn more about the guidelines on buying and selling Bitcoin and other cryptos.
You may also like: What Are The 4 Best Platforms For Cryptocurrency Trading In 2021?
Image source: Dreamstime.com