Click here to get this post in PDF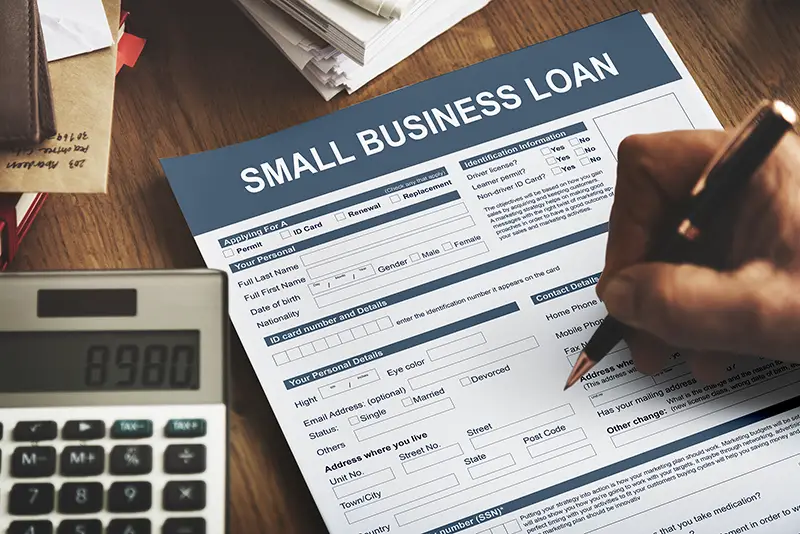 If you have owned or operated a business, especially during tough times, you are well aware of the need for access to financing solutions, sometimes very fast. Unfortunately, overheads may be due before accounts receivable arrive, and some service providers and suppliers may not be very understanding.
Not only that, sometimes, the difference between success and failure hinges upon the ability to take advantage of unanticipated opportunities.
No matter which situation you may find yourself in, there are solutions tailor-made to offer businesses funding to support operations before cash flow catches up. It is essential to know exactly how the capital advances operate, what you require to qualify, and other important considerations.
First, let us explore how you can use the funding.
What Can a Merchant Cash Advance Be Used for?
Optimization of inventory floats. This is especially true when cash inflow is slower than outflow, and you need intermittent funds to support inventory levels. Customer loyalty depends on a consistent flow of goods, and a slight dip in availability can give your competitors the edge they need to acquire a percentage of your clients. Merchant cash advances provide a cushion against such, allowing you to build consistency in the supply chain.
Support Operational Costs. Salaries, bills, insurance, and other utilities may not have policies to accommodate a dip in your available funds or net cash flow. Merchant cash advances help your business stay alive in such instances, making sure you can afford to pay for what keeps your core business running. Employee retention is impacted positively by this as you can keep food on their tables even during tough times.
Cater for Emergencies and Unpredictable Events. Unforeseen circumstances are part of life and even more a part of the business world. Expenses from sudden equipment failures, breakdowns, or repairs may catch you off-guard as they often do. Working capital solutions come in handy to protect you against such occurrences. In this way, it acts as an insurance policy where you pay after you need the policy, not before.
What Is an Immediate Cash Advance?
Immediate cash advances are monies funded from your credit card's line of credit. Think of it as purchasing with your credit card; instead, what you buy is actual currency. Cash advances have different interest rates and policies from regular credit card purchases. Rates tend to be higher, and no grace period is included. Payment accrues from the day of financing to the end of the set period.
How Can I Get Instant Cash?
Sell used gadgets and electronics. Selling unused devices on sites like Decluttr and It's Worth More can be a fast way to get instant cash.
Explore personal credit options. If you have an excellent personal credit score, you may be able to get 24-hour loans from assorted vendors.
Merchant Cash Advance Same Day Funding. As you will see below, you get cash against future sales today. Funding being approved in less than six hours and distributed in less than 24 hours makes this one of the more popular options for businesses.
Is Merchant Cash Advance Legal?
A merchant cash advance is legal and not to be confused with any traditional loan products. Usually, with older financing solutions, you pay the bank a percentage of the total money owed by your enterprise. As money owed decreases, so do your premiums.
With merchant cash advance, a flat fee is charged for the total amount of money distributed, which means that your money owed is a static figure instead of a moving average.
Now the meat and potatoes of it all, how do you get Merchant Cash Advance, and what factors do you need to consider in the process?
How Much Working Capital Do You Need?
Merchant cash advance funding affords you more funding than traditional methods would. This kind of working capital uses a numerical value called a factor to decide the fee charged. So, the element, cost, and total amount paid back positively correlate. One of the most important things to consider is the amount you need versus taking more than is required. Considering merchant cash advance attracts a higher overall cost than traditional funding solutions, you will want to apply for what you need, give or take a slight standard deviation.
Approval period. Merchant cash advance same-day funding has one of the shortest approval times. Vendors may access the funds in less than 24 hours, with approval taking under four to six hours.
Funding application process. You can apply by filling out a form online in real-time or downloading it, filling it out, and then uploading it along with specified financial statements from the recent past. For example, iKahn Capital has an elementary, novice-friendly, and easy-to-fill-out one-page form for their merchant cash advance application.
Requirements for application. Pre-requisites for getting merchant cash advance same-day funding are generally similar. Though I am painting with a broad brush, they usually include a one-year minimum of business operations, $50,000 in annual turnover, and a credit score of at least 500.
It is important to note that varying vendors prioritize different elements. For example, Vendor A may be more interested in how long your business has been in operation, while Vendor B is keener on monthly sales values.
Other details asked are the capital needed, entity name, company address, contact information, email, yearly revenue, owner's/shareholder's legal identity, social security numbers, ownership of business by percentage, physical address of business owner/s, and monthly credit card sales volume.
How to Get Merchant Cash Same Day Funding?
As stated earlier, the first step is usually filling out an online form from your chosen vendor and providing transactional or financial data from necessary accounts.
Next, a representative will contact you primarily within one to three hours of form submission to complete the process. They will also discuss your needs and options in more depth, with immediate feedback.
When you and the advisor agree on your needs, available solutions, and terms, your funds will be approved and deposited in your applicable account within 24 hours of application.
Unlike traditional working capital solutions, merchant cash advance repayment starts once after funds are in your account. An amount will be subtracted from your credit card sales for a set time. Most vendors you will come across have repayment periods between 3 and 24 months.
The cost of the funding is calculated using a factor rate system that differs from business to business and industry to industry. Some factors that determine your specific factor rate will be the details asked for above, such as niche, age of business, turnover, sales volume, and credit score.
You may also like: Funding Choices For Small Businesses
Image source: Shutterstock.com