Click here to get this post in PDF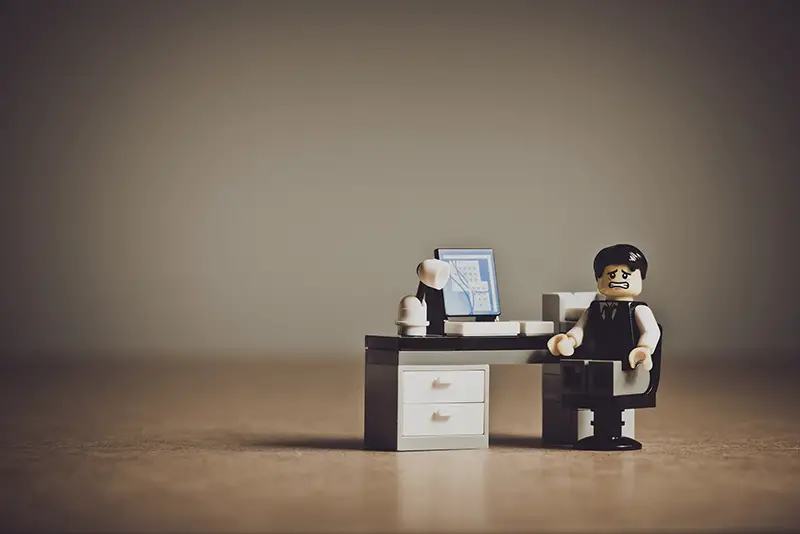 Tech evolution and COVID19 pandemic change the form of working relations making it more flexible and… remote. Many firms have realized an office is not a must, and guys with brains live not only next door. Besides, some companies see no sense in an internal team and more often turn to freelancers. As of the latest survey, start-ups think freelancers are more affordable, flexible, and have a broader scope of skills. 
Still, some businesses avoid dealing with them due to the risk of getting a low-quality product. Their worries are reasonable because traditional freelance platforms cannot vouch for their "employees." So, owners look for an alternative way to hire remote staff. If you are one of them, read on. This post will show you the shorter route to effective freelance collaboration.
How generic freelance platforms work
Generic freelance platforms such as Upwork or Freelance.com are open source for job seekers and employers. It doesn't take a lot of effort to start a career there. Anyone can go to the site, click "become a freelancer" or something similar, and bid for jobs. It is only fair to say that candidates pass a skill level test when creating a profile. Yet, it is often an automated questionnaire with answer options rather than a specially designed task. Moreover, some platforms allow you to skip this step at all.
For hirers, the process is quite similar. You create a business profile, indicate the type of activity, and write a job post. You can specify the hourly rate or the total price for a completed project. And here come some pitfalls for contractors since employers are often no less dishonest than employees. Many want to build a spaceship for a song and don't care about the given job's market price.
Why generic freelance platforms lack efficiency
Generic platforms are not accountable to customers or performers. They set up a meeting space and charge for finding the right person on your own. They also hide extra cons that you should be aware of.
Long recruiting
Nobody knows how long it will take to get a proper person. Whether you post a vacancy and wait for applicants or search freelancers on your own, studying their profiles, no one guarantees you will find a suitable candidate within a specific time frame.
High competition
On generic platforms, there are usually crowds of freelancers with skill levels from zero to infinity. On the one hand, it is cool, since you will have many applicants for the project. On the other, the majority will not suit you, and you will have to spend a lot of time filtering them.
Non-vetted candidates
Candidates' verification on bidding platforms is minimal. It takes place in the form of tests and does not include live communication. Besides, freelancers may not fill out their profiles, so it isn't easy to assess their professional level until you communicate in person.
Risk of poor quality
You risk getting a low-grade product if you pick the wrong guys. In this case, you will have a headache requesting a refund. While there is a chance to return the money, the time will be lost forever.
Weak customer support
Freelance platforms have a lot of knowledgebase articles and FAQ pages. However, when it comes to urgent issues that require live help, their reaction is not fast enough. Typically, you place a request with a problem description and get a response in a few hours or more.
What is a safe way to hire a freelancer?
A safe way to hire a freelancer is to get a 100% guarantee that you will partner with a true expert who is also a reliable person. This can be provided by non-bidding platforms, which are an alternative to traditional freelance sites. Both bidding and non-bidding services follow the same mission – to help freelancers and clients meet for the sake of a successful project. However, the latter ones have a much different operation philosophy. Unlike generic freelance platforms, they do their best to screen candidates and filter out low-skilled guys. This feature makes them more reliable compared to direct competitors.
Non-bidding platforms are beneficial to both parties. While clients quickly hire the right performers, freelancers get jobs at a fair price. The matching mechanism is quite simple. The client contacts the firm with the project description, and the manager proposes an available freelancer with the needed skills set.
Where do organizations find freelancers? In their own talent pool, which they carefully build and grow over the years. Such activity takes most of their time because company representatives spend a lot of effort to get to know the candidates. For example, at Lemon.io, they hold multi-stage interviews that include a test task, a personal talk, and an English quiz. After that, they add a person to the database and periodically update their status to busy or available.
How to hire a freelancer through a non-bidding platform?
So, you've decided to hire a freelancer from a non-bidding platform. What's next? Here are a few simple steps that will help you understand how the whole process goes.
1.Submit request
Go to the site of your choice and click "start project" or something similar. Fill out a short questionnaire about your project and submit the request. If you want to talk to the company representative, call by phone or drop a line in chat.
2.Discuss details
The managers will reach you shortly after the application and arrange a meeting to discuss the project details. Give as much information as possible and express all your wants and needs.
3.Meet candidate
Non-bidding platforms usually provide a suitable candidate within 1-2 days. Feel free to hold your own interview and ask all questions to ensure the guy is right for you.
4.Send job offer
If you like the applicant, sign the job offer. The company will forward it to your future employee. Once they accept the offer, you can proceed to the next step.
5.Refund account
The payment system of most non-bidding platforms works like a pre-paid card. To start the project, you should credit your account. The contractors will get paid after delivering the completed task.
Summing up
Non-bidding platforms give a fresh look at the freelance philosophy. Unlike generic services, they undertake recruiting procedures and eliminate the client's risk of facing an incompetent person. They save customers' time and deliver qualified staff in the shortest terms (usually, not more than two days). For freelancers, such platforms are also beneficial because they pick projects with the rates that meet the candidate's expectations. In such a manner, non-bidding freelance sites provide excellent opportunities to both parties and set up a safe and easy collaboration.
About the Author – Andrey Zagorodniy
A content manager for Lemon.io, Andrey has been creating all kinds of blog posts, landing pages, and social media posts for almost 7 years. "Writing is like a puzzle. First, you spend hours researching and thinking it over and over again. Then something clicks, and you just have the whole text in your mind, ready to be written down," Andrey says.
Andrey has written over 2 million words throughout the last year, and this number keeps growing.
You may also like: How to promote yourself as a freelancer
Image Source: Pixabay.com