Click here to get this post in PDF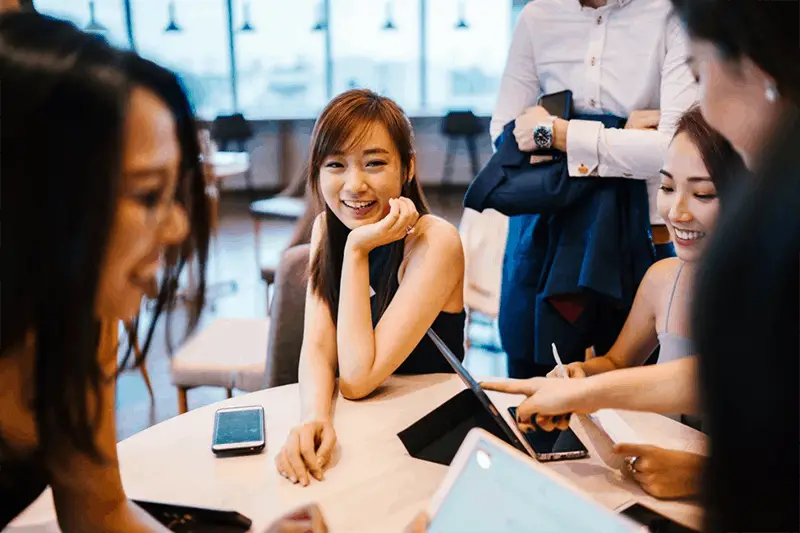 What's not to love about games? They're addictive, and they give a feeling of escape. Boring activities become more exciting and engaging.
According to Business.com, 70 percent of business transformation efforts fail due to a lack of engagement in the workplace. When used in a business context, game elements can help businesses deal with problems in terms of work satisfaction, employee engagement, and to a certain extent, employee retention. This is where gamification comes in.
In a nutshell, gamification takes a regular educational or work activity and turns it into a game. This makes it a lot more fun and rewarding, regardless if the employee is a gamer. When the work process is gamified, excellent performance and completion of projects are rewarded with points and prizes.
Adding game-world elements to specific tasks is meant to encourage employee participation while providing them with a rush similar to a dopamine release that one gets from achieving high scores in games. With that said, here are tips for gamification in the workplace.
1. Orient Staff on the Goals and the Process of the Game
Before starting with gamification, employers/business leaders must communicate the precise goals, the criteria, the rewards, and the benefits of the process.
2. Offer Desirable Awards to High Achievers
Rewards must be desirable. Not everyone wants the same incentives, so rewards mustn't be given as if they were party-game prizes. Badges also can get too old after a while.
The key is to combine incentives with public recognition. For example, a gift card can be presented to the winning employee in front of the whole company, with a certificate.
Badges can be awarded to track progress, leading to bigger prizes, like a concert ticket or a weekend getaway. Because of this, the completion of tasks becomes extra rewarding.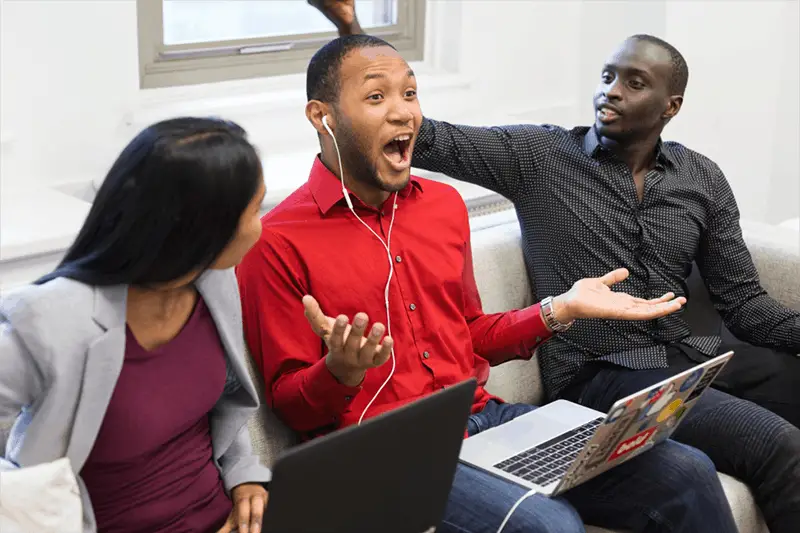 3. Recognize and Celebrate Everybody's Contribution
One problem that may arise with gamification in the office is that only the high achievers will be given recognition. To avoid this, it is crucial to make everyone aware that their participation alone in gamified training or work tasks is valued.
Team awards for participating in gamified training courses, projects, and workplace challenges, or achieving KPI targets with public recognition can go a long way.
4. Keep Track of the Milestones/Success of the Office Gamification
Track and measure success to continue improving. Track the following: number of gamification-program participants, accomplished goals, and employee-satisfaction rating.
Keeping track of these metrics will help determine which element of the gamification process to adjust. For example, if the participants are low, then maybe it's time to make some changes in the rewarding/recognition process.
5. Meet with the Participants to Reflect on their Performance
After tracking the performance during the gamification process, the next step is to look back and check where the participants failed or succeeded.
Every game or challenge in the workplace should be closed with a recap with the whole team. It is not an opportunity to place blame on the weak links. Instead, it is to create a chance to focus on what the employees did well and to highlight which areas they can improve on.
6. Let Employees Dress Up in Fantasy Clothes during Theme Days
Take gamification to the next level by letting employees become knights, wizards, or pirates. Employees dressing up in costumes already create an immediate impact on the workplace, making it light and positive. They make one feel that they are in an actual quest as they take on projects.
Employees can purchase medieval and fantasy costumes for office theme days. They get to dress up, display themselves as Avatars, and let their guard down. This is another way to make the gamification process exciting.
Conclusion
Start gamifying the training program. Applying workplace gamification from the very start, during training, will make it easier to use the game elements in every facet of the real-life work environment. Include all the gamification features in the training process, such as points, leaderboards, and rewards. The gamification elements and the steps listed above can effectively incentivize participation.
When there is a constant dopamine release with every successful completion of a task, the brain will start associating work accomplishments with positive feelings. Progress bars, leveling up, high scores, and rare items are all elements that help in releasing dopamine, such that overcoming even the hardest challenges feels exhilarating.
You may also like: Fun Team Building Activities That Everyone Will Love