Click here to get this post in PDF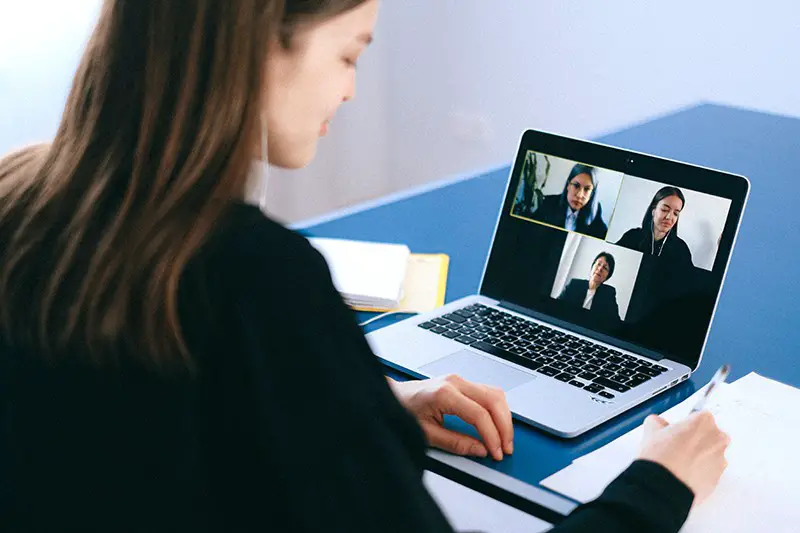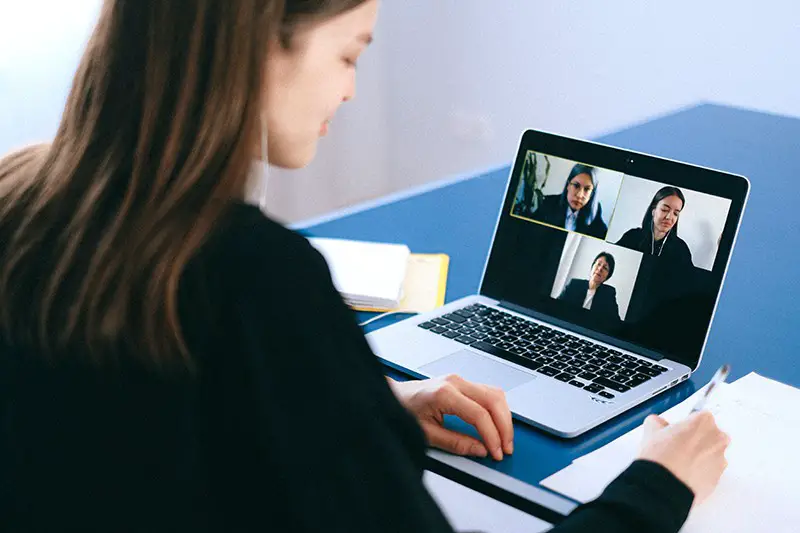 There are lots of questions facing business leaders these days, but the over-arching question is: what does "back to work" really look like? Will remote work be the new answer or is there a place in the near future for a physical office environment again? The answer is, there is no simple answer.
First, let's start with what we mean by "back to work"
The concept of going back to work is actually a misnomer.  First and foremost, people didn't stop working.  Overnight, companies were forced to change where and how their teams worked, but their teams never actually stopped working.  Video conferencing and collaboration tools became the primary means for maintaining productivity in the face of the pandemic. As a result of these tools and their increased acceptance by the corporate landscape, many companies have even reported seeing an increase in worker productivity, with some reporting a 47% increase (source: Forbes).
A second, and maybe even more impactful consideration is, there really is no true "back to work." As the pandemic progresses and recedes, and local and state authorities continue to respond accordingly (a phenomenon referred to as "the hammer and the dance"), companies are forced to make plans for a flexible, balanced work environment. There is no clear path for dealing with the pandemic and therefore no clear path for when, where and how people are going to work. What that means is much like schools and the education system, companies are also coming to terms with flexible schedules and continued remote or distance working.  This is the hybrid approach.
The hybrid working model
As a response to the pandemic, companies began offering hybrid working plans. But what does this look like going forward? For some employees who are deemed essential, they will return to the office full time. Others may opt for full-time remote work. And some may blend the two and operate under a flexible location model. In fact, in a recent Cisco survey, it was found that 64% of employees are expecting more work flexibility that encourages at-home work and adaptable schedules.
In all cases, tools like video conferencing have to be enabled for all employees because of the changing landscape. You cannot just offer video conferencing to remote workers – everyone will need these tools, as team collaboration will happen across both in-office and remote workers.
These hybrid models have now proven to be as effective (if not more) than office-based teams, plus companies are realizing they no longer need to hold onto and maintain such expensive real estate costs.  In some cases, you will see office space move from traditional headquarters in big cities, to smaller offices located where their employees want to be or are already located.  Why maintain class-A space in San Francisco or New York when you see your employees flocking to places like Truckee, California or Rochester, New York?  Office space in those areas are less expensive, easier to maintain, and are more efficient for your employees to access.  You can build remote outposts to give a headquarters-feel to those remote-teams. 
The office of the future
The "return to the office" concept is what represents the real evolution of going "back to work."  What I find interesting is that the concept of the "office," no matter the size of the company, will no longer be defined by a singular building, but by a combination of a headquarters, remote offices, and home offices.
The connection between the variety of offices is crucial which is why I foresee companies investing in video conferencing and always-on devices that enable virtual huddle rooms and stand-ups for people in an inter-connected office environment.
I also predict people will still balance home and remote office time in perpetuity, allowing for more flexibility as the needs of family and things like distance learning and homeschooling compete with the needs of the workplace. Virtual collaboration tools like document sharing, screen sharing and more also become valuable because they enable that flexible engagement model for the workplace while ensuring productivity is maintained at a high level.
Creating a safer office space
With office space still a key part of the future of work, albeit at a lower capacity, that physical space will likely look and act a lot differently than before. The Cisco survey reports that 97% of employees want their employers to make changes to increase safety as they return to the office. In particular, these respondents seek changes for things like increased sanitation, enforcement of social distancing in shared spaces, more touchless equipment, less desk sharing, and mandatory temperature checks.
Intelligent workspace technology will play a big role in enabling a new, safer office environment. For example, implementing touchless controls for meeting rooms and devices and wireless screen-sharing, both of which minimize the amount of touching required to collaborate with others. Also, things like digital signage that can provide clear instructions to help workers and office visitors adhere to guidelines and prevent confusion. As well as automated meeting room tracking that helps manage occupation and utilization rates in real-time and provides insights back to the business to make informed decisions about the workplace.
---
5 Gadgets; Essential for Your Office
---
Perhaps the most important factor to success is ensuring your remote and hybrid workers feel supported, connected, and part of the larger whole.  After all, you want the whole to be more than just the sum of its parts.
Make sure you are your teams are communicating with one another about these types of changes so they can properly embrace this new hybrid work model and be successful beyond the pandemic and into the years to come.
Image Source: Pexels.com