Click here to get this post in PDF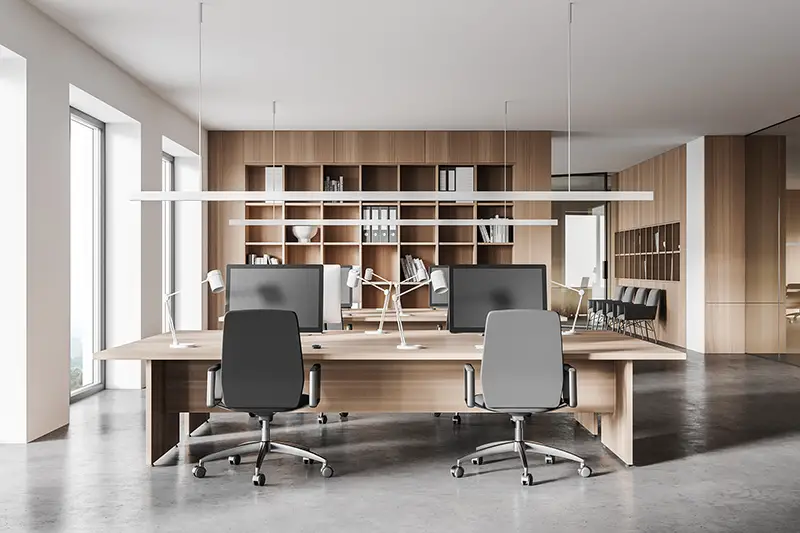 The best furniture liquidators offer various styles, from traditional to contemporary designs. 
They can be a good resource for finding affordable office furniture for your business or home.
Furniture liquidators, such as Madison Liquidators, typically sell new and used furniture and accessories purchased through auctions, estate sales, or other sources. The price usually depends on the condition and quality of the sold pieces.
Some, But Not All, Do
Some, but not all, furniture liquidators sell business furniture. Some liquidators only sell commercial furniture, while others will deal with both commercial and residential products. Some offer only a selection of used options, while others may have brand new options.
In general, it's best to contact a liquidator directly to find out what they have available at the moment and if their inventory includes any items from your line of work. It's also important to ensure that the company has coverage in your work area so that shipping won't be an issue later on when you go through with the transaction.
Finding the Right Liquidator Is Important
When looking for a liquidator, it's important to find one with a good reputation and is reputable. You can do this by asking for references from past customers and going on their company's website. Check that they have a website, social media pages, and reviews on sites like Yelp.
It's also good to ask about their experience with businesses like yours. If your business has special needs or requirements, such as being environmentally conscious or having specific office furniture needs, make sure they've worked with other businesses in similar circumstances before, so they know how to help your company.
Pricing Can Be a Bargain
If you are looking for a bargain, you must find an online liquidator. These businesses buy furniture that has been returned by clients and resells it at an affordable price. The savings can be substantial—up to 90% off retail prices. If the thought of this has your heart pounding with excitement, then read on.
This is because there are many ways in which one might obtain access to discounted furniture from these sources. For example, some liquidators sell their stock online. Others operate storefronts where customers can browse their wares face-to-face. Still, others offer both channels simultaneously.
Regardless of how they do business, these outlets often have deals on furniture that has been returned by clients who were either unsatisfied with their purchase or simply had no use for it after all. This means great opportunities are available for consumers who know where and how to look for them.
In Conclusion
Furniture liquidators are a good option for business furniture, especially if you're looking to get the best possible price. Because they typically have so much inventory, they have more bargaining power and can offer better pricing than retail stores.
It's important to remember that each company will be different, so it pays to do your research before deciding which one is best for you.
You may also like: How To Choose The Right Office Furniture
Image source: Shutterstock.com