Click here to get this post in PDF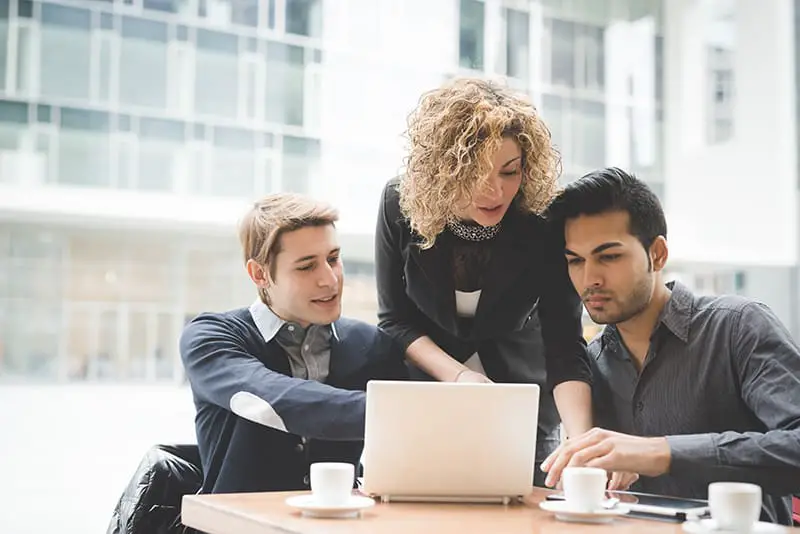 Any small business knows how time-consuming, difficult, and stressful it can be trying to grow and survive, especially in the early years.
But with small businesses accounting for more than 98% of all businesses in the UK – and therefore playing a hugely important role in the country's economy – succeeding in this arena is also hugely satisfying and potentially very lucrative for those who can make it work.
With various campaigns, including national events like Small Business Saturday and local initiatives throughout the UK, aiming to encourage greater use of small businesses over large corporations, 2018 has the potential to be a really positive year. There will be challenges though, with political uncertainty rife even now. We asked small business owners to share their experience of business today, exploring the challenges they've faced in 2017, and what they expect to challenge them into 2018.
1. Political uncertainty
This was the most common challenge cited by our entrepreneurs – and it's easy to see why. At the time of writing, the divorce bill is still yet to be agreed and the true impact of Brexit remains to be seen.
As 2017 has progressed, decisions around our EU membership has caused much uncertainty, affecting those businesses in the UK who trade with Europe, but also those who only operate in the UK, hit by economic uncertainty and a lack of consumer confidence in spending.
"I think the biggest challenge in 2017 was without question the impact of Brexit uncertainty on business decision making," business coach William Buist told us.
"My clients are all B2B businesses who have all run up against the impacts of uncertainty both in terms of new projects and on existing work."
The economic uncertainties of Brexit and wider political concerns are expected to continue to affect small businesses. Rebecca Oatley of Cherish PR told us:
"Rising inflation and the increasing value of the pound will continue to challenge the business in 2018, but rising interest rates are sure to filter through to small businesses like ours.
"With less money in a consumer's pocket, comes lower sales for our clients and less money to spend. That coupled with continuing uncertainty over Brexit negotiations, we will be operating in a market that lacks confidence which is not good for any business.
"Under these circumstances, the biggest challenge next year will be to sustain the levels of growth we have experience in previous years – we will be looking more at profitability than the investment required to grow significantly."
2. Winning the web
For many of the entrepreneurs we spoke to, marketing continues to be a challenge, with the ever-increasing reliance on web sales a concern for those who feel their lack either the skill, the budget, or both, to succeed in this area.
With the majority of web searches still conducted via one search engine (Google), investment into services like search engine optimisation (SEO) and paid advertising online via PPC has continued to grow. But in the battle for the top spots, small businesses are still feeling the pressure.
"Our biggest challenge in 2017 has been to improve our organic traffic through higher rankings in search engines," said Michael Foote of comparison website Quote Goat.
"This year we have focused on driving more organic traffic to the site and it has certainly been a challenge, albeit one that we have seen some success in. At times we have felt like abandoning our efforts altogether but reflecting on the growth we have seen this year proves it was worthwhile.
"Our aim for next year is to look at ways of increasing our market share without relying on search engines as our main traffic source. We predict our biggest challenge in 2018 will be staying on top of new marketing trends. Online marketing is forever changing, with tactics that worked a year ago now redundant and we don't see the pace of change slowing down anytime soon."
3. Pricing pains
Alongside the growth of the web, usage has come the birth of sites like People Per Hour and Fiverr, which offer services at low rates and ad hoc. The so-called 'gig economy' means more people are choosing to work this way – which, our entrepreneurs told us, represents a challenge for those established companies.
"Pricing has a challenge for our business this year," said Rebecca Newenham of Get Ahead VA.
"With the presence of sites like Fiverr, some people do really seem to think you can get something for nothing. I am a firm believer in you get what you pay for. All of my team of nearly forty virtual assistants are highly experienced. They are experts in their fields. Because of the flexible nature of our business, clients can pay for as little or as much of their time as they need, as and when they need it. They do pay more than a fiver, but they still get excellent value for money from services that make a real difference."
4. Going it alone
The quest for a better work-life balance is often the catalyst for entrepreneurs to go ahead and set up on their own. But while the grind of the 9 to 5 can be tiresome, the challenges of doing your own thing can also be significant hurdles to overcome, as many of our entrepreneurs told us.
"As I am still not employing anyone to help me with all the various hat-wearing, I feel at times I am spreading myself too thin and not nailing any of the goals, more diluting efforts. So it's all about setting priorities on what really counts and being disciplined enough to stick to it," Laure Moyle, Chief Fairy, and Pudding Fairy, told us.
"[My next challenge] is definitely finding a way to make my business wholly sustainable as a full-time income generation engine."
Jessica Vos of Sauceman shared a similar sentiment.
"My biggest challenge in 2017 was definitely putting myself out there making something I love and sharing a part of myself in a bottle with customers who may or may not love it. It remains scary and a challenge because in order to grow the business and sell more bottles I need to go out there. You need to spread the word because there is so much competition out there.
"I think my 2018 challenge will be keeping the business going, alongside the second business I have started which is a granola brand. I still make everything in my own kitchen, storage space is scarce, I buy, deliver, bake, cook, deliver, look for stockists and try to enjoy the gym and spending time with my husband too.
"I love being busy but it can be a bit of a juggle sometimes. It is about finding a balance and staying motivated. Life can be both exciting and tough for a small business but despite that, I don't compromise on quality and taste ever."
About the Author
Sylvia Schwartz is the manager of a business services provider Company Address. Having helped thousands of small businesses take their first steps, Sylvia regularly shares advice via the Company Address blog.