Click here to get this post in PDF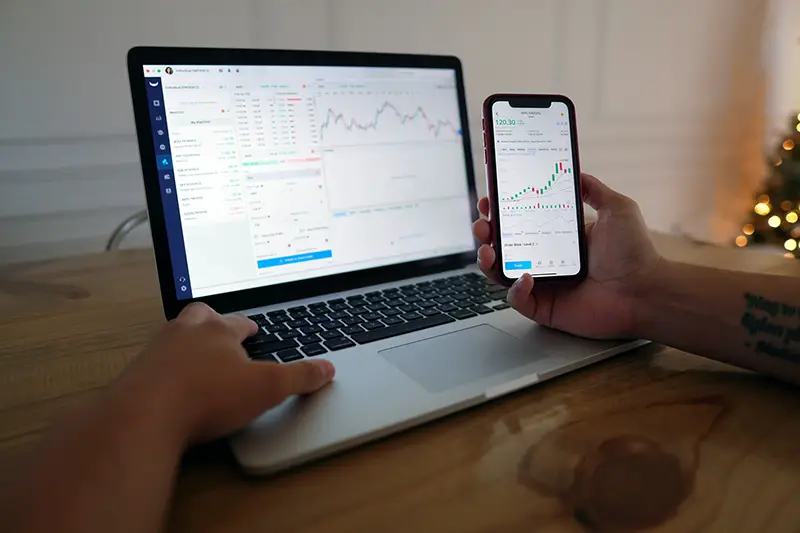 What comes to your mind when you hear of currency trading?
"Easy Money" or "Instant Riches" might trigger your brain immediately. But, it doesn't go this way. No doubt, people can make money, and that's the reason why Forex Trading is the biggest marketplace in the world. But does success happen overnight? Maybe not!
It takes long-term trader skills, patience, application, and education to be a successful long-term trader. But, before going forward with forex trading, knowing its meaning holds importance. 
Forex Trading: What is it?
The world recognizes the forex market as the largest and most liquid financial market. Daily forex transactions are estimated to be around $5.3 trillion, as per a bank survey. The forex market or foreign exchange market is a global decentralized or over-the-counter market for currency trading. 
The exchange rates for these get determined in this market. All aspects such as buying, selling, and currency exchanges take place at current or pre-determined prices. 
Nevertheless, suppose you're a beginner at FX market trading. In that case, one big difference is that you trade forex currencies in pairs. Note that these aren't the same as trading shares that you buy or sell the same stock. On the other hand, Forex trading means selling one currency and then buying the other in return. 
The best example to shed light on Forex Trading is when you're planning an overseas trip. You might want to buy the currency of the country you're purchasing. Thus, it would help if you purchased the money out of your home currency. And, during the process, you may require value chart indicators to make a trusted decision. 
Tips for the Power of your Trading: What are they?
Now that you know forex trading, it's time to learn the tips to master the art of trading. Can't wait to feel the magic of trading? Well, let's get started with understanding what these are:
Define Goals and Know your Trading Style:
Before setting out on any form of trading, always have a clear idea of your destination and how you get there. Thus, it is imperative to have clarity about your goals. Subsequently, ensure that the trading method you follow is capable of achieving these goals. Each trading style comes with a risk of its own, and traders need to know the attitude and approach for successful trading. 
For instance, if you cannot indulge in parting away with your good night's sleep, consider day trading. On the other hand, if you have the necessary funds that'll benefit you from trade appreciation, then you might consider position trading. 
Thereby, be sure of your trading personality before choosing a trading type. After all, you don't need a personality mismatch to encounter stress and losses. 
The Broker and Trading Platform:
Selecting a reputable broker holds paramount importance. Thus, research the differences between brokers. Study each broker's policies and how they go about in the market. 
For example, trading in the spot market and the over-the-counter market is different from trading with exchange-driven markets. Also, ascertain that the broker trading platform you choose is suitable for the analysis you're looking forth to. If you wish to trade off Fibonacci numbers, ensure that the broker's platform can draw Fibonacci lines. 
Choose the broker wisely since a suitable broker with a poor platform and a good platform with a poor broker can create a problem for you. Thus, ensuring getting the best of both. 
Consistency in Methodology:
Before entering a market as a trader, have a clear idea of how you will execute your trades. You must also be aware of the necessary information for making appropriate decisions about market entrance and exit. 
Not only this, but people also prefer to enlighten themselves about the economy's fundamentals and charts to determine the best time for executing a trade. Others employ only technical analysis for making trusted decisions. Ensure being consistent with the methodology and know that it has to be adaptive. A sound system is always the one that keeps up with the changing market dynamics. 
Determining the Entry and Exit Points:
Many traders find confusion with conflicting information when they look at charts in different timeframes. What shows as a buying opportunity on a weekly chart generally shows up as a sell signal on an intraday chart.
Thereby, if you're taking up a primary trading direction from a weekly chart, set the seal on synchronizing the two methods and take a trusted decision.
Be Ready for Small Losses:
Have you funded your account? If yes, then one thing to keep in your mind is that your money is at risk. The statement means that the money you put into your account will never meet your regular living expenses. Think of your money as your vacation amount, and once the vacation is over, imagine that you've spent your money well. 
Experts recommend having the same ideology towards trading as well. And, why not?
By doing so, you will be prepared psychologically to accept the small losses as the key to managing your risk adequately. Hence, with this, you're paving a path to being much more successful. The reason for this success is your focus on trades. Also, you're accepting small losses instead of counting on your equity. 
Positive feedback comes as a result of well-executed trade that works by your plan. Planning a business and executing it well helps in the formation of a positive feedback pattern. 
Know that success breeds success, which in turn brings about confidence, especially when it's a planned trade. Nevertheless, you're building a positive feedback loop, which will help you in the future. 
Perform Weekend Analysis:
When the markets are closed, professional traders look for patterns \or news that may or may not impact their trade. Important information suggests market reversals. The users then formulate the best plans, especially in the cool light of objectivity. Therefore, wait for the setups and practice patience as the key. 
The Bottom Line
The steps mentioned above are sure to lead you to a structured trading approach, which helps you become a refined trader. Trading is an art, folks. And, the only way to be successful is through consistency and disciplined practice. 
These are the top picks for a Simple Impartial Trade!
Disclaimer: This article is not intended to be a recommendation. The author is not responsible for any resulting actions of the company during your trading/investing experience.
You may also like: Key Things to Know About Forex Trading
Image source: Unsplash.com