Click here to get this post in PDF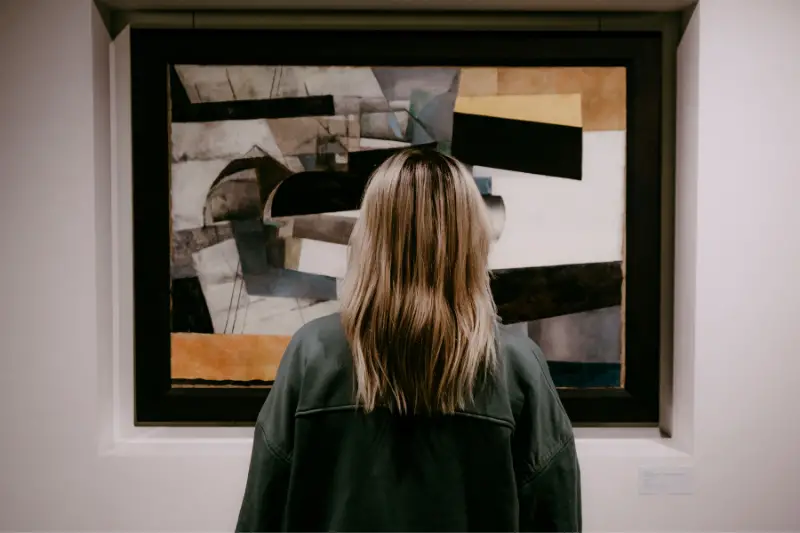 Purchasing art can feel overwhelming, especially if it's a new world to you. For that reason, it's no wonder many people choose to work with a professional art consultant to help you select the perfect pieces for your home, office, hotel, or any other space you wish to design. However, there are many variables to clarify before deciding, especially when selecting your personal art consultant. Therefore, it's essential to ask the right questions before signing an agreement or contract binding you to their services to ensure your chosen consultant fits your needs. We've compiled five questions below – be sure to gain clarity from any perspective art consultant before hiring on all of these points and anything else you can think of that will be important to your process.
Have you ever worked with another client with similar needs to mine?
A certified and experienced art consultant should theoretically be able to work with any acquisition requirements. They should be able to advise, help you select your collection, provide valuable insights, advise on the pieces' place in the space, and handle specialist additions like framing and installation. Make sure your art consultant can do all that and ask for a track record before you start to save headaches. 
How much time will you dedicate to me and my needs?
A good art consultant will work closely with clients, particularly on timelines and deadlines. Find out early on if your schedules mesh well. If multiple people are decision makers, ensure everyone is available on time during the process to keep the project on track. In general, art consultants will partner with other industry professionals like professional picture hangers Sydney to ensure that the end-to-end art process is handled efficiently by knowledgeable professionals.
Ideally,everyone involved will meet in person before the selection of an art consultant is finalised so everyone can give their thoughts. This approach also means there won't be any unexpected surprises.
Do you have a design philosophy?
Every art consultant has a particular point of view and design philosophy they bring to client work. For example, some prefer to choose pieces that match the existing space and design aesthetic, while others primarily focus on finding artworks that are unique and interesting. Knowing a consultant's style upfront means determining if your vision and theirs will mesh and whether the working relationship will be productive or doomed to fail.
What will services cost?
Art consultants across the industry vary widely in pricing, as does the price of individual artworks. Understanding your costs upfront and how they fit your budget will be important in your choice of consultant. Some charge hourly, while others have packages for everything from the initial consultation through to installation. Be sure to check if there are other extra charges – getting a clear picture upfront will help you in the long run.
Beyond Print's Art Consultant Team is Here to Help
Our Art Consulting team offers experienced guidance for selecting your ideal artwork for your home, office, hotel, and more. Our approach supports you every step of the way in creating a unique and compelling artistic narrative throughout your space. Our process includes in-depth client consultation, delving into what you need and the outcomes you wish to realise. Discover how we can help by reaching out to our team.
You may also like: The Advantages of Working with a Consultant
Image source: Pexels.com