Click here to get this post in PDF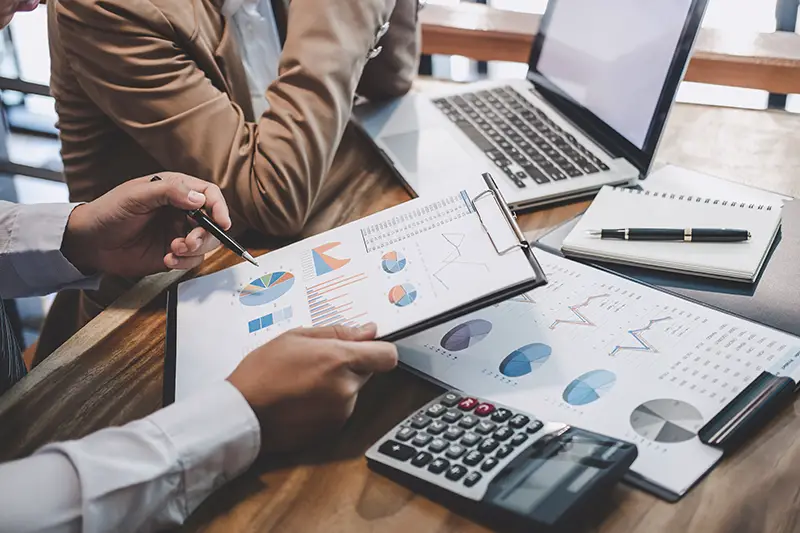 More and more small to medium-sized businesses are discovering the benefits of using payroll software to manage their company's finances and automate their payroll process. But it's important to note that the payroll system you choose can significantly impact your company's bottom line—which means getting started with payroll requires some research and planning. Here are five things small to medium-sized businesses often overlook when considering new payroll software for small business.
Security
When it comes to payroll software, you need to know your data is secure. Make sure your new solution offers an encryption key with which you can encrypt and secure sensitive information on your computer. This way, if you're using a cloud-based payroll system, your data won't be compromised if someone hacks into your account. While taking these measures doesn't eliminate all of your security concerns—malware attacks are still a threat—it does make it more difficult for someone to steal or misuse information that would affect you directly, like payroll data or employee Social Security numbers.
User Experience
When you're considering whether or not to use a new piece of software, your biggest priority should be getting it set up quickly and simply. Look for easy-to-navigate dashboards, intuitive scheduling tools, and an interface that's simple to read without distractions. And don't forget—make sure any employees can easily access it from their phones so they can clock in and out wherever they are. A seamless user experience will ensure that your transition goes smoothly; avoiding hiccups is vital if you're looking for business success.
Integrations
Whether you have an existing payroll system or are switching to a new one, integration with other software is key. Whether you're integrating your payroll software with your other financial management tools or third-party business systems, take care to do so in a way that makes sense for your business. Not all integrations are created equal—and some might not be necessary at all. It's important to research how each integration will actually benefit your company rather than just being impressive bullet points on a spec sheet. How much will it cost? Which parts of your workflow will it affect? What are its weaknesses? Will it cause problems down the road? You may need an expert's help determining these answers—but make sure you get them! Weigh costs vs.
Reliability
Understanding a new payroll solution is going to require a lot of support from your software provider. Make sure you know what type of support to expect during training, implementation, and beyond. Is your vendor going to offer on-site support, phone support or both? What is your turnaround time for service requests? It's easy to gloss over these details when researching solutions, but don't forget that support plays an important role in how smoothly your new system will operate. To avoid headaches down the road, find out as much as you can about your vendor's customer service and help options before committing to one.
Support
You can also take your business to an even higher level by partnering with others in your industry. One of the payroll's most overlooked aspects is that it affects more than just you, your employees, and your clients; it affects everyone in your supply chain. For example, consider restaurants. If their workers aren't paid properly, then their suppliers aren't getting paid (or worse, they fail). Be sure to build out a strategy to account for all these pieces of your business when choosing new software.
If you're a small business owner that is considering new payroll software, you probably have a lot of questions. You might wonder about new features and functionalities, as well as how long it will take to integrate new software with your existing systems. In fact, there are some important things to consider before switching payroll providers, regardless of whether you're replacing old or new software—that often get overlooked. Here are five important facts about choosing new payroll software that every small business should keep in mind
You may also like: 7 Reasons You Need To Use Payroll Software For Your Business
Image source: Shutterstock.com