Click here to get this post in PDF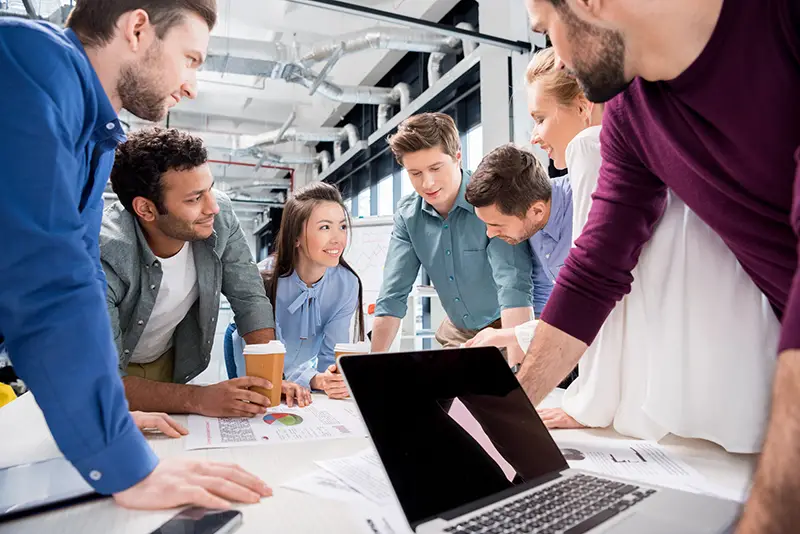 Professionals may reap the benefits of having a career that is in harmony with their values, which is one of the many elements that can contribute to feeling satisfied and inspired by one's work. Finding meaning in one's work may keep employees motivated and committed to their tasks. You may find more job satisfaction if you know how to cultivate these emotions.
This article is intended to assist you in finding your purpose in the workplace.
What is purpose in work?
Meaningful work gives people a feeling of purpose or the satisfaction that comes from working for something larger than themselves. Having a clear sense of why they're doing something may help workers feel more invested in their work and increase their awareness of their job's influence on the business and the industry as a whole. In addition, belief in the worth of one's job is a key factor in fostering a positive work environment where people feel encouraged, appreciated, and involved.
Why is it important to find purpose in your work?
Finding purpose in your work is important because it may make you more dedicated to your job and give you a renewed enthusiasm for your challenges. In addition, this might help you feel more satisfied by bringing together your professional and personal goals. Some of the ways in which workers might benefit from having a sense of meaning at their jobs include the following:
Find a mentor
Mentors are business speakers you respect and admire who can help you. They can be your boss, a colleague, or even a friend. Mentors can shape their mentee's work experience by providing guidance, advice, and knowledge about what works best in their field of expertise.
Business speakers can help you build your network by working together on projects or simply sharing information about industry trends. In addition, they may share contacts with mentors who can provide opportunities for growth outside of the workplace as well as inside it.
Increased engagement
Incorporating a strong sense of purpose into the workplace has been shown to boost engagement and motivation among workers. Feeling more invested in your job and more motivated to get it done could result from recognizing the importance of what you're doing.
Reduced stress
When workers feel they are contributing to something bigger than themselves, they may feel less stress or be better able to handle the stress that comes from their jobs. Finding purpose in such difficulties might reduce stress, even if unavoidable in your work.
Greater satisfaction
Having pride in one's work is beneficial for many workers. Personal happiness can result from loving your job.
Tips for finding purpose in workplace
Here are some suggestions to help you give your professional life more meaning and value:
Set realistic expectations
Keeping your sights set on attainable goals in the workplace can be a great way to maintain your motivation. Making sure your goals are both definite and quantifiable will help you monitor your success.
Be willing to accept extra responsibilities
Achieving your goals of finding motivation and completing meaningful work may necessitate taking on additional responsibilities, such as mentoring coworkers or assisting with side projects. It's possible that putting in this additional effort can help you feel more fulfilled in your current position.
Use tactics that can make your work engaging
Making your workplace more enjoyable or entertaining is one way to strengthen the link between your work and your sense of fulfillment.
Help those around you
You may want to consider taking the time to provide advice or conduct training for your coworkers since many individuals feel valued and appreciated when they utilize their skills and capabilities to assist others. Both you and your firm may benefit from this, and it's a great opportunity to showcase your collaborative and communicative abilities.
You may also like: Advice on Career Path Selection
Image source: Depositphotos.com