Click here to get this post in PDF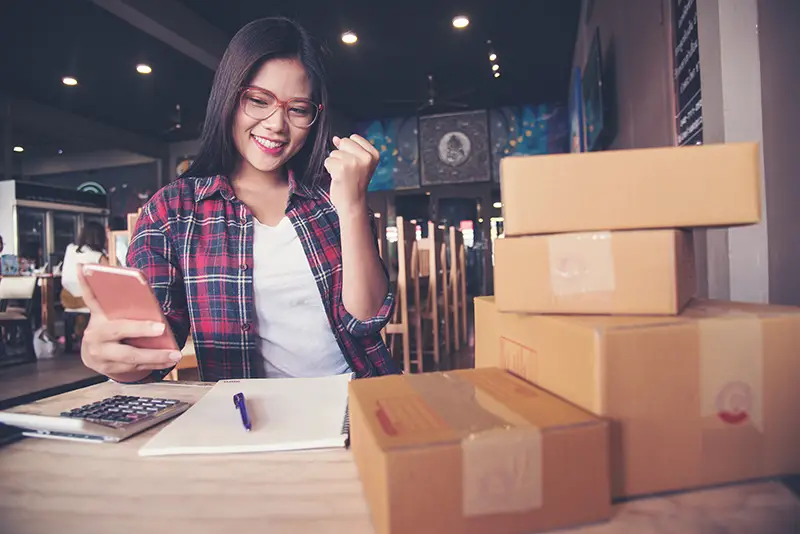 Selling on Amazon is not for the faint of heart. While this leading online ecommerce platform boasts billions of users from all over the globe, there are also over 9 million Amazon sellers worldwide—making it a highly competitive platform for sellers.   
Besides selling, it's crucial to focus on all aspects of business operations to keep your Amazon business thriving. Financing for Amazon sellers is an attractive solution whether planning to increase inventory and cash flow, boost brand awareness, or purchase business equipment. 
However, before applying for a loan, there are multiple factors that an Amazon seller has to consider. Find out some of the most crucial points in this article. 
1. Traditional Institutions May Be Hesitant To Lend You Money
Banks and other lending institutions have several reasons to reject a business loan application. These may include low credit scores, lack of stable cash flow, negative debt-to-income ratio, and questionable business history, to name a few. Additionally, these organizations may find online business owners less financially secure than their brick-and-mortar counterparts. As such, most Amazon sellers seek alternative financing solutions to keep them going. 
2. What Are The Main Financing Options For Amazon Sellers?   
Several non-traditional lenders offer financing for Amazon sellers. These organizations provide extra funding for any business needs. Knowing what you need the money for is crucial before deciding which loan product to choose. 
Amazon Lending: Only pre-qualified sellers can access this facility, and traders can only use the funds for expanding their inventory. An online store must have earned average sales from USD$5,000 to USD$30,000 within six months to access up to USD$750,000 worth of financing. 
Business Credit Line: This works like a credit card, but for your business. Lending institutions typically offer this type of lending scheme to Amazon sellers who want to expand their inventory but lack the financial means. This can also help businesses with a healthy cash flow while retaining their procurement capacities. 
Peer-to-Peer (P2P) Lending: As a form of non-traditional lending, this involves Amazon sellers pitching their business in the platform to seek for investors to lend you cash.    
Merchant Cash Advance: As an Amazon seller, you may borrow against your credit card sales proceeds and repay the amount on a set date. 
Personal Loan: If your business doesn't qualify for special financing for Amazon sellers, consider applying for individual credit. Make sure you have high credit scores to qualify, though. 
3. Compare Loan Products By Looking At The Annual Percentage Rate (APR)  
Giving your online business a competitive advantage may come with a cost. But the price must be manageable enough for you based on the current market rates. If you want to know how much financing for Amazon sellers costs, look at the loan's annual percentage rate. An APR includes the interest rate and other lending charges a borrower must pay in one year.   
Lending rates vary wildly depending on multiple factors, including the borrower's creditworthiness, type of financing, and repayment terms. Amazon lending, for instance, is said to range anywhere from 14.99% to 24%, according to industry estimates. Of all the financing types mentioned earlier, merchant cash advances typically charge the highest APR, reaching over 40% in most cases.    
4. What Factors Impact Financing Interest And APR Rates? 
Financing for Amazon sellers comes in several forms. While some offer fixed rates, other loan products are flexible based on several factors. Personal and business credit scores, business history, loan repayment term, collateral, type of business and loan, are the most common deciding factors. It may be counterintuitive, but companies that perform better financially often have better chances of getting approved and snagging lower interest rates on financing.
5. Know-How Much You Can Afford 
Before availing of any type of financing for Amazon sellers, it's crucial to review your business financial statement and determine how much you can afford. As such, it's a good idea to set your lending goals and come up with an ideal borrowing amount. While increased capital may give your online store an immediate boost, taking out too much cash may worsen your financial condition.     
6. Find Out The Repayment Terms 
Apart from APR and other charges, Amazon sellers seeking a financing boost must know the repayment to check whether the terms are amenable to them. For instance, some sellers may prefer to pay weekly instead of monthly terms. On the other hand, daily repayments may be too challenging for an Amazon seller's business cash flow and must be avoided. It also pays to check the penalty fees that apply if the borrower fails to pay on time.
Conclusion 
Scaling your Amazon business can be a challenge, especially if you seek financing assistance. Before applying for a loan, consider the points discussed in this article and understand your store's current performance. Doing so can help you arrive at more strategic decisions for business growth. 
You may also like: What to Consider Before Choosing a Consumer Financing Company