Click here to get this post in PDF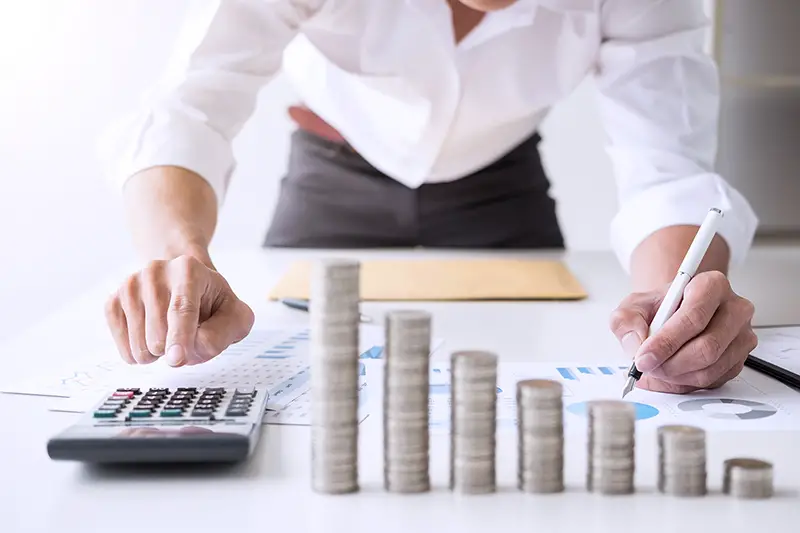 You might be a young person thinking about what sphere to choose, or a grown professional decided to change the occupation. No matter what it is – it is totally fine to seek the ideas. And here you can actually find a great idea!
The finance sphere is one of the most profitable these days, thus if thinking about what profession to study for – finance is the one you have to take into account. Thus, if you are good at math and analytics (and ready to work hard), a finance degree is what you need. 
What's more – there are dozens of professions you may opt for. If you are not sure where to start your finance career a job skills assessment test can be useful. Below find some of the most interesting vacancies and ideas on where to study for it. Read on for useful ideas!
Business Management and Finance
A degree in Business Management and Finance would help those willing to work in the business sphere as a finance counselor. The program emphasizes making students perfectly-acknowledged in business strategy strategies, financial accounting, business research, evaluation, etc. 
With a degree in Business Management and Finance, you can work as an accountant, consultant, investment maker, and even data scientist. So yes, the variety of professions is abundant, and it is 100% sure that you will find yours. 
What's even better – you can upgrade and try working in different vacancies if wanted. For instance, while settling down and deciding on the concrete vacancy (and even sphere), many finance students change dozens of finance jobs. And that only for good – you can get experience and new knowledge. 
But where to get a degree? Happily, the list of possible variants is full of amazing universities and colleges all around the world. Some of the best ones are as follows: 
University of Roehampton, London; 
De Montfort University, Leicester; 
Wright State University, Dayton;
Manhattanville College, New York; 
Dominican College, Orangeburg. 
Accounting Finance 
A degree in Accounting Finance will prepare a student for work in banking. Moreover, a student can work (when graduating) as a finance analyst or corporate finance manager. Every top company nowadays has a vacancy for a financial manager.
List of universities where you possibly could have got a degree in Accounting Finance: 
Southern New Hampshire University, Manchester;
Wofford College, Spartanburg;
East Carolina University College of Business, Greenville; 
University of Missouri St Louis, St. Louis. 
Finance and Banking 
Finance and Banking is one of the prestigious degree programs students interested in finance apply for these days. Here students learn how such financial institutions, as banks and different departments, run. Most of the courses focus on bank operations and principles, finance principles of various services, etc. 
When successfully graduated, you can opt for various positions in financial institutions. Some of the most popular spheres to work are tax, investment, financial consulting, pensions, etc. While the variety is abundant, you can easily switch and gain experience in different spheres. 
While studying can be truly challenging (no wonder that many students rely on do my homework for me, which is totally understandable), it is 100% pays off in the end. Below find some of the most popular colleges, universities to study at: 
Emirates Institute for Banking and Financial Studies, Dubai; 
The London Institute of Banking and Finance, London; 
Hardin-Simmons University Holland School of Sciences and Mathematics, Hickory (USA). 
Economics and Finance 
The Economics and Finance course lets a student combine economics and financial knowledge with working with businesses, markets, etc. In the end, you will be able to apply for dozens of, particularly amazing careers.  
List of universities to study Economics and Finance:
University of Leeds, Leeds, UK; 
The London School of Economics and Political Science, London;
Westminster College, New Wilmington, USA; 
Seattle Pacific University of Theology, Seattle.
International Finance and Control 
International Finance and Control degree emphasizes international financial interactions, currency exchange processes (and everything connected with it), etc. As a graduate student, you will work as a financial reporting and tax manager, investment banker, financial consultant, etc. 
List of universities that you can opt for to get a degree in International Finance and Control:
University of Denver, Josef Korbel School of International Studies, Denver (USA); 
University of Colorado Denver Business School, Denver; 
College for Financial Planning, Centennial. 
Financial education is at the peak of interest, so no wonder more people each year decide to get a financial degree. Here we've presented the most prestigious financial degree programs. Thus, go ahead and choose the program that suits you best.   
You may also like: How To Become A Certified Financial Advisor
Image source: Shutterstock.com