Click here to get this post in PDF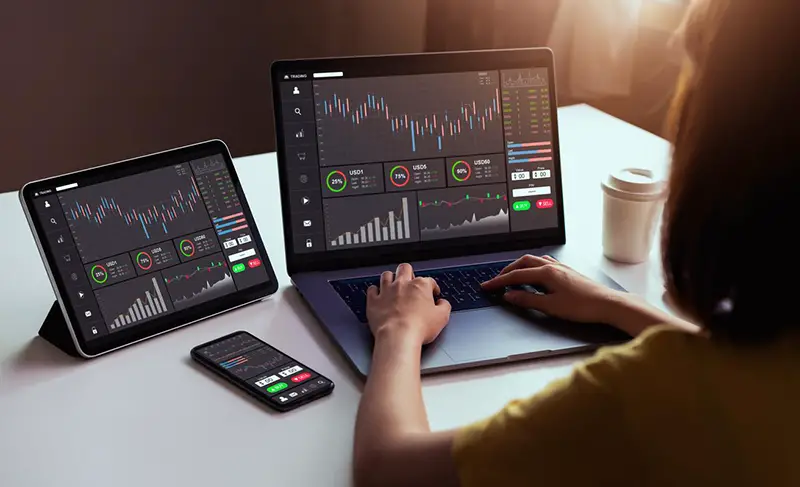 Whether you're new to the world of trading or an old hand at this sort of work, investing time and effort into ensuring that you have the right trading software at your disposal is essential. If you don't, you could soon find yourself with a problem on your hands: the software might not be suitable for your intuitive or access-related needs, for example, or it may not be compatible with your kit or your preferred asset classes. This blog post will help you ensure you don't make an error when selecting the software to use.
Your skills
You must be sure that the software you choose matches your skills and needs. MetaTrader 4, for example, relies largely on the use of time charts; if you're not comfortable with manipulating basic graphs, this might not be the tool for you. The good news is that the spike in trading opportunities in recent years has led to a proliferation of easier-to-use trading tools. So those with basic computing skills are likely to find that they can handle mainstream software. It's easy to gather information about this from a site like Forex Fraud, where you can get relevant details about forex trading software. 
Your kit
It's also worth checking that any software package that you intend to download is compatible with the operating system you have on the device you plan to use and that it will be secure on there. Usually, however, there is a quick fix to this issue: it's usually the case that your operating system can be upgraded with just a few clicks. 
Your trading plans
Finally, it's also worth remembering that there's a link between what you plan to trade and what software you choose. People who trade what are regularly seen as "normal" assets may not have to worry about this to the same extent. Most trading software packages can now cope with basic derivative trading needs, such as buying and selling derivative major foreign exchange pairs like the USD/EUR pair.
But it gets more complicated if you plan to trade less common or usual asset classes. If you want to trade minor foreign exchange pairs, such as – say – the USD/NOK, you're likely to find that not all the potential trading systems you want to use will be compatible. In that case, you might need to find a more specialist one that can give you the compatibility you need.
In short, it's up to each trader to assimilate all the various arguments concerning trading software options and to choose a software package that fits their needs. While for many traders, this is likely to be MetaTrader 4 or a similar popular package, it could be that you will have to look for something more specialist for one or more legitimate reasons.
You may also like: Best Auto Trading App For Beginners