Click here to get this post in PDF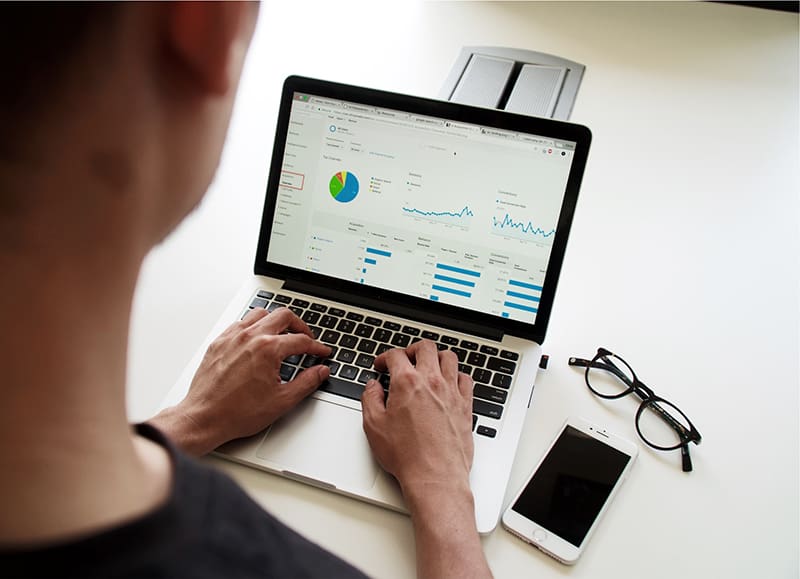 More and more organizations are showing their interest in hiring the services of trustworthy web design companies. As such, there is a great demand for web design firms and a lot of opportunities are constantly being generated. However, there is tremendous competition worldwide. For staying relevant and marketable, it is essential for you to be prepared to provide world-class services. Instagram is a visual-based platform that allows you to see closely the work of web designers and other creatives and peek into their lives too. You can see that there are numerous web designers and UX designers who share their work on Instagram along with their design process, workflow, design brief, design ideas, and design news. You could utilize these ideas as inspiration to reduce bounce rate, boost conversions, and come up with superior products for clients.
If you are already on social media platforms for reaching out to all your potential clients, it would be really a smooth process to start an Instagram account for your web design business. Instagram is a powerful and phenomenally popular platform. As per https://blog.hootsuite.com, Instagram boasts of over 1 billion monthly active users and 500 million people are using Instagram Stories daily. It is regarded as one of the most vibrant and fastest-growing social media platforms. Experts are here to help you in effectively getting started with smart Instagram tips for boosting your web design business.
Consider Using Hashtags
Overusing hashtags may seem pretty obnoxious and it is certainly not recommended. However, you simply cannot undermine the importance of hashtags as an integral part of the marketing process on Instagram. You have to utilize hashtags judiciously so that they work wonders for you. Hashtags are instrumental in making your page easier to locate, generate an emotional response, and motivate people to respond to your call-to-action.
Instagram marketing is not only about things you are sharing about your business. It is also very much about things that others are sharing about you. You may focus on creating a branded hashtag and encouraging all your fans and followers to use that hashtag while posting content that seems pretty relevant to your business or brand. This should go a long way in fortifying the bond and connection with them and also, to boost your web design firm's online awareness.
You have access to numerous trending hashtags that are generally utilized in topic searches and are pretty common. A couple of common hashtags for a web design firm could be #web designers or #web design. You may use these highly popular hashtags but you are sure to face fierce competition as the hashtags are pretty common and frequently used while performing topic searches. You must focus on getting more specific and creative. You try using rare or less common hashtags such as #sleek web designs, etc.
Focus on Making the Right Connections
Web design startups should not shy away from the concept of seeking the assistance of influencer marketing. The term is broadly used for celebrities who are able to influence what is in vogue in the world of fashion, music, and even entertainment. There are some micro-influencers who may not be famous personalities but we look up to them for valuable insights and advice. You need to focus your attention on identifying the influencers that your target audience is looking for. These influencers could be web design bloggers, famous web designers, web design business owners, web design critics, and even your own followers.
Try to Identify the Industry Leaders Your Web Design Firm Would Be Serving
To track the right connections, you need to browse through Instagram accounts that are followed by your followers. You need to consider searching Instagram for identifying relevant hashtags and examine the pages that are coming up. You could then start to reach out. Start following their pages and engaging actively with their unique content. Keep mentioning them in relevant posts on your Instagram Feed. Finally, establish contact with them and see if there is any scope for working together. 
Set Reasonable Goals and Monitor Your Progress
Instagram marketing campaigns require constant commitment and can go astray if you aren't always on your game. You must identify the things you need to do and which of those works for you in the long run. Establish goals and understand the metrics by which you want to gauge your progress. Use industry-standard analytics tools to help you gather and make sense of insights about your campaign. From here, you must figure out which parts of your strategy you need to fine-tune, improve upon, or abandon entirely.
Reliable Metrics to Track Instagram Marketing Progress
There are a number of metrics by which you can understand the performance of your marketing campaigns, but not all of them are useful. Some, in fact, can be particularly misleading. Experts are heavily invested in identifying and creating more accurate and robust performance indicators, but here are some you won't go wrong with.
Follower Loyalty: Find most loyal fans, the ones who are quick to comment and engage with several of your posts, and also mention your brand in tangentially related contexts using @ tags and hashtags alike. These are the ones you must hold on to at all costs; make them feel important because they are your brand ambassadors. Remember to respond to their comments and show them some love.
Engagement Density: This metric aims to measure the degree of engagement your posts are getting at any point in time. Ideally, measured over a decent period, you will be able to identify the periods during the day where your profile and posts see the most visits and engagement. This will let you know when you can schedule your posts and also come online to engage with your audience. Remember not to overdo it, lest you should come off as spammy. Limit yourself to no more than two posts during these high-engagement periods.
Flagship Posts: These are your most successful and popular posts and will help you identify topics, design and content elements, and other factors that your audience really enjoys seeing and actively seeks out. Aim to replicate that fine balance as you go forward, while still serving them fresh content!
Promote All Your Customers
Do not ever forget that Instagram is predominantly about engagement. It is certainly not broadcast. The most effective thing to do for promoting your web design startup is to remember and recognize the clients who are engaging and buying your brands quite frequently, sharing all your relevant posts, and tagging you in all their relevant posts. While sharing posts regarding your web design work, use Instagram mentions for giving your clients a boost too. Your clients would be appreciating the publicity and traffic and you could win free Insta likes too.
Stay Consistent and Present
Instagram is a powerful and versatile platform for promoting web design firms or web designers sine it is predominantly visual-oriented. Web designers could share their portfolio or latest project visuals and videos to attract potential clients. You must keep posting consistently on this vibrant social media platform to engage with potential clients and boost your web design business. You must use an Instagram post scheduler. Stay abreast of all the latest developments and trends in the web design industry and share fascinating posts. Finally, remember linking to your online portfolio or the official website of your web design company.
Conclusion
Keep the above tips in your mind, to come up with a wonderful Instagram presence. You could establish a niche for your web design business by following the above-discussed tips. Web designers must never lose any opportunities to take maximum advantage of this predominantly visual platform. 
YOu may also like: What makes entrepreneurs buy followers on Instagram for their brand during a pandemic?