Click here to get this post in PDF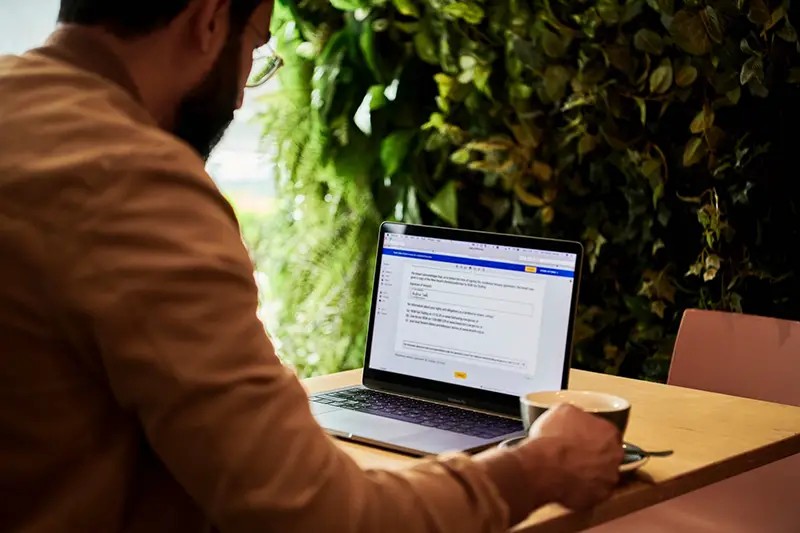 It's important to maximize efficiency if you plan on expanding your business. Unfortunately, your current operations may be held back by human error, but thankfully this is an easy fix! Proper business software can help eliminate the most common errors while boosting productivity at the same time. Of course, it's important to choose the proper business software, so you'll need to appoint a team of professionals to analyze your current operations and figure out what needs to be improved. Once they've located your weaknesses, it's time to choose a new software!
There's a lot of choices on the market today, so initially, you may be overwhelmed by all the options. You'll be selecting software based on the issues you found in your current operations, but many programs only provide select services, which can be an issue for your budget. Here are three main questions for the team when considering new software.
Will it streamline operations?
Does it have to potential to be profitable?
Is it cost-effective in the long run?
Fortunately, rather than trying to solve your problems by using multiple programs, you can find an all-in-one (AIO) platform. AIO platforms like UZIO are modern, technologically advanced platforms that provide services to help your enterprise grow without the need for multiple programs. To help ensure a smooth transition to your new software setup, here's a couple of steps you'll want to take.
1. Include the Stakeholders in the Discussion
This is an essential step. Your shareholders are investing money into your company, so it's important that they are actively engaged in the decision-making process. You should also make sure the software is easy to implement. If the new program exceeds the capabilities and technical knowledge of employees who will be using it, then it could end up doing more harm than good.
2. Listing Down Your Software Requirements
The team will need to make a list of departments that require improvements. This is an important step because different software caters to different needs. After the list is made, the team can arrange the list by urgency and business objectives. Then, go over each item with these two points in mind.
Budgetary Restrictions– When considering new software, you'll definitely want to have a predetermined budget. If a program exceeds your budget, chances are it won't be a good investment. Never start off in the red!
Expansion and Scalability – The purpose of choosing new software is to help your business grow. The software you choose will need to be scalable as you expand your business. If not, you'll be facing the same dilemma in a matter of years!
Support and Repairs – New software should come with backup support and a repairer. It's essential to have a qualified repairer that you can trust to handle any issues with your software. Whether your device is broken, having trouble responding to your commands, or simply needs an upgrade, it's essential that you choose software that comes equipped with a support and repair team.
Take these expectations and use them to choose your new software. There are a nearly unlimited amount of options, so the above criteria will help you select a quality program that works and grows with your business.
3. Search and Evaluate for Different Applications
There are many different programs and software options available to simplify your work. Common areas that need improvement are HR and payroll. The HR department can easily increase their efficiency by using Human Resource Information Software (HRIS). This type of program stores all employee information on one platform, making it easy to access information at a later date, which reduces the time needed to manage files while improving organization. Payroll software helps the HR department onboard new employees, calculate paychecks, maintain records, and keep track of individual withholdings and deductions. You also have the option of choosing an AOI platform like UZIO, which combines these services and provides both HR and payroll solutions in a single service. Once you've decided which departments need improvements and compared the software options, you can evaluate them on a trial basis. Record your findings on a spreadsheet so you can compare the various programs, and make your final choice based on the data you've gathered.
Selecting Your Software
Once you've gone through the options, test-ran the various programs, and recorded their performance, it's time to select your software. Before making your final decisions, you'll want to keep a couple of additional costs in mind, such as licensing, software support, and the cost (if any) of implementation. Consider talking to the software company's sales department; you may be able to negotiate a lower price. After you've chosen the new software, take the time to create a staff training plan. Quality software won't help your business if the employees don't know how to use it. If possible, start training at the upper-levels of your business and work down. That way, employees can rely on the person directly above them (such as their manager) if they need help using the program, rather than having to reach out to the tech department or upper management. 
If you're searching for an AIO solution for your HR and payroll problems, UZIO could be the answer. Get your free, 30-day trial today!
You may also like: Does Your Business Really Need Custom Software? A Quick Checklist
Image source: Unsplash.com