Click here to get this post in PDF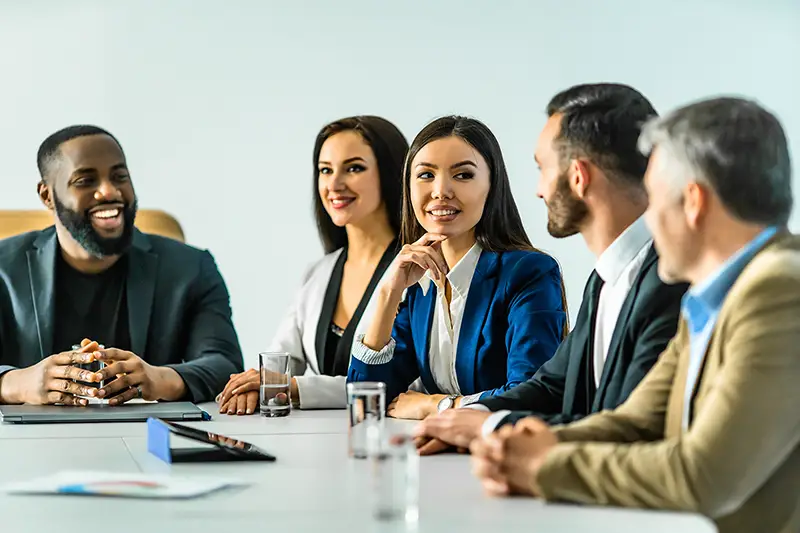 An efficient business requires a lot of planning, resources, and manpower overall. Think of it as a perfect Sunday afternoon salad. You cannot complete it with one thing missing. However, we are not here to discuss food items, as it might get readers mad-hungry. We are about to find out what you can do to make your business efficient and profitable in the long run.
A plethora of business owners considers that sticking to a workflow alone does the job. However, there are other things you can do to improve the overall work experience and productivity. You can check them out below.
Keep your workers happy and with high morale.
It may be elementary, but keeping your workers happy and satisfied does a ton for your business. Employees who feel valued will return the favor by giving their best during their shift. Not only that, but you will also notice a tremendous increase in your work productivity and profits.
Provide the proper tools and gear.
Can you imagine a worker who needs to dig a hole but has no shovel? If you do not give the necessary tools and gear to your employees, then that will likely be your scenario. You cannot leave it to them to bring their own materials and tools for the job you assign to them. A part of running a business means you have to spend cash – and it would be a lot of it. You have to do so to keep things afloat. So, why not buy what your workers can use so that they get on with their jobs?
Make a business plan.
A business plan is a must for any industry. Sure. You can still go on without one. But that would be like a vehicle running on an empty fuel tank. A business plan is a crucial part of running a business. It will include your primary goals, growth, and overall workflow. In addition, having a business plan allows you to make necessary changes and improvements as your enterprise develops.
Outsource.
One of the best ways to improve a business's efficiency is outsourcing. The outsourcing process allows your enterprise to do more work for fewer resources and time. You also get to save on financial assets. So, what you can do is to outsource for professional workers and qualified agencies that can give your endeavor a boost. Picture this scenario: you require a new software manager. The obvious solution would be to locate and hire a qualified professional with reasonable rates. 
Automate necessary tasks and other processes.
It would also be a neat decision to automate specific tasks and other processes in your industry. More and more business owners are turning to automated systems nowadays. Why? These applications and software are less likely to commit work errors. Not only that but automating also saves time and other resources. You will also find that these services and deals are not that challenging to access. The internet does not have a shortage of platforms and organizations that offer business process automation software and services. Business process automation software gives you ultimate flexibility because you're able to leverage it to automate any process.
Focus on core tasks.
There will come a time in your business-running days when you feel like giving your workers extra load. It might sound promising and worth it to you. However, you have to first make sure of one thing. That your assignment does go well with your industry's core goal. To do so would save you a lot of time if such an assignment impacts your business in the long run. 
Never give more than what workers can work on.
It is a tough choice to give your employees more workload. That will affect their overall performance and productivity. Not only that but doing so can breach the original contract you have agreed upon entirely. So, you have to stick to at least one specific task for your employees. It would be wise to separate workers and create departments if you cannot avoid this scenario. That way, you can divide the jobs accordingly. 
Create networks.
Another way for your business to improve efficiency is to create networks with other industries, organizations, and agencies that share your interest and field of operation. Connecting with these entities opens a ton of opportunities for your business to grow. Not only that, but you will also have frequent updates and changes in your business niche.
Establish an inviting workplace.
Your site for operations does not have to be anything but lifeless walls and depriving cubicles. It would go a long way to amplify your workplace altogether but make it inviting and warm. Workers will see that you value them by providing ample stations for work. You can also spice things up by giving the work setting a more human and inviting look. That does not mean you have to fill the production floor with all sorts of living things. Careful placing of potted plants and other greenery alone does the trick. You can even add an entertainment area or a mini gym. 
You may also like: How to Overcome Fear of Change and Increase Business Efficiency
Image source: Shutterstock.com