Click here to get this post in PDF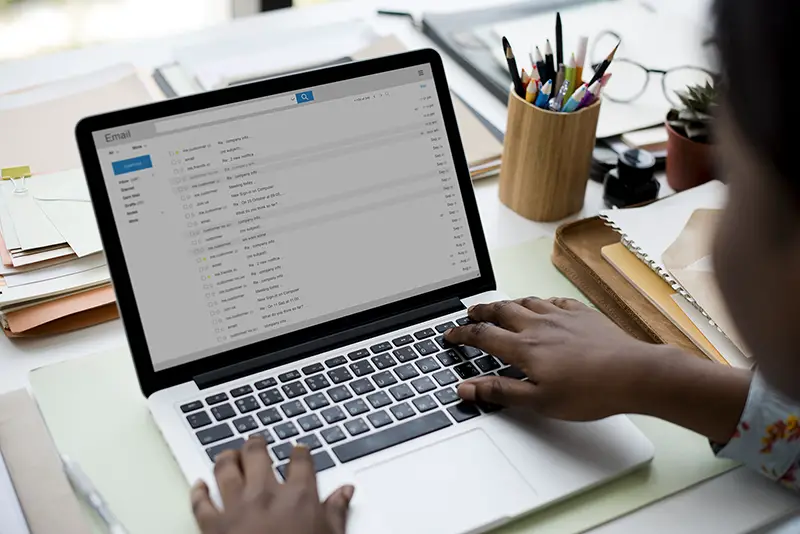 There are a few different options when it comes to mailing for businesses. The most common options are email and postal mail. Email is fast and efficient, and it doesn't require any extra steps from the recipient. On the other hand, postal mail can be more personal and may be seen as more trustworthy by recipients. There are pros and cons to both email and postal mail, so it's important to weigh your options before choosing a method of communication for your business. Read on to find out more:
How has Communication with Customers Changed?
The way businesses communicate with customers has changed dramatically over the years, especially since digitisation has taken hold. In the past, businesses would primarily use postal mail to reach out to their customers. Postal mail is still popular and important, with the LetterStream online mailing service and other services like it providing businesses with an easy way to mail important documents to their customers and clients. However, for more general communication, email is now much more common. The pandemic has accelerated this shift, but what has made it so attractive?
What do Customers Look for when Communicating with a Business?
Customers who communicate with businesses are looking for a few key things. Firstly, they want to be able to reach a real person who can help them with their issue. Secondly, they want clear and concise communication that is easy to understand. Thirdly, they want a quick resolution to their problem. Finally, they want to know that the person they are talking to is trustworthy. If you can provide these things, you will create a positive experience for your customer and build loyalty.
Pros of Email
Email is a speedy way to communicate with customers, clients, and colleagues. It doesn't require any extra steps on the part of the recipient, so it's easy to use, whilst it's also relatively inexpensive, especially compared to postal mail. You can reach a large number of people quickly and easily with email, making it both cost-effective and time-efficient, and attach documents and files, making sharing important information easy.
Cons of Email
One downside to email is that it can be seen as less personal than postal mail, mainly because less time has been spent on it, showing a possible lack of care. Email can also be less reliable than postal mail, as messages can get lost in spam filters or deleted without being read. Another con of email is that it's not always appropriate for sensitive information, as it can be intercepted or hacked. This means emails can sometimes look official, but they may contain malware that can damage software or steal personal information if the recipient is tricked into accidentally activating it.
Pros of Postal Mail
Postal mail is a more personal way to communicate with customers, clients, and colleagues. It can be seen as more trustworthy than email, as it's a physical piece of correspondence that can be physically sealed, making it almost impossible to tamper with. Postal mail is also less likely to be lost – many postal services have been operating for decades or even centuries and have robust systems in place to ensure post gets to where it needs to be. Physical mail can be a good option for sensitive information, or certificates that are signed or need signing.
Cons of Postal Mail
One downside to postal mail is that it is slower than email. It can take days or even weeks for your message to arrive, depending on the postal service. Postal mail is also more expensive than email, as you have to pay for postage. Another con of postal mail is that it's not as eco-friendly as email, as it requires paper, envelopes and ink – all of which deplete natural resources. Delivery vehicles also use fossil fuels, although some postal services are moving towards electric.
Which Option is Best for Businesses?
The best option for businesses depends on the needs of the business. If you need to communicate quickly and efficiently, email is a good choice. If you need to send sensitive information or you want your correspondence to be seen as more personal, postal mail is a better option. Consider your needs and choose the best method of communication for your business.
As you can see, there are many pros and cons of both methods to consider. You may decide that a mixture of the two is the best way to go forward for your business, but hopefully, this guide will have helped you to understand which may work better for you.
You may also like: 14 Expert Tips on How to Design the Perfect Email Template
Image source: Shutterstock.com