Click here to get this post in PDF
Why are drones becoming a common sight at mines, construction projects, and even landfills? Using a drone for mining, construction, and waste management operations improves efficiencies, streamlines workflows, supports sustainability and enhances on-the-job safety.
Want to learn more about how drone data can improve your daily operations? Drones are changing the game when it comes to surveying worksites. With the help of the Propeller Aero platform, gaining accurate, insightful data has never been easier. Whether you're a professional in the mining and aggregates; construction and earthworks; or waste management industry, here are some of the benefits you'll appreciate when you integrate drone data into your existing workflow.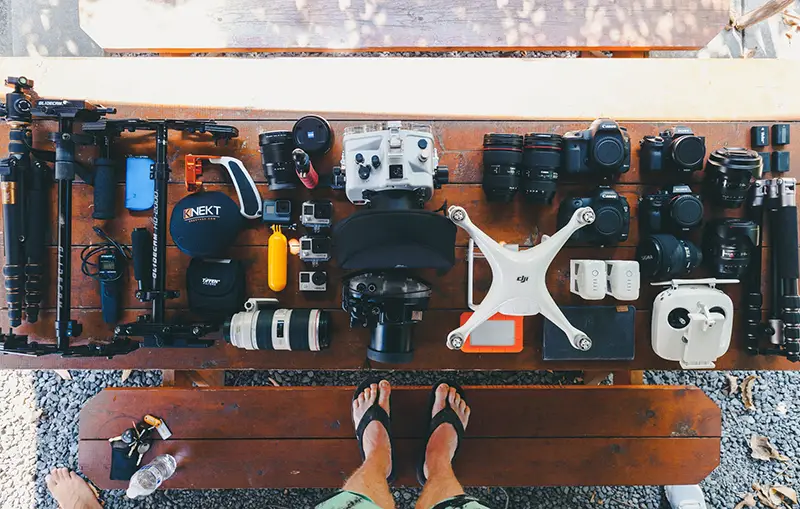 Mining and aggregates
Mining is moving toward greater safety and sustainability, and drone data is playing a critical role in transforming everyday practices at mines around the world. From open to close, drone surveys offer many benefits to mining operators. And since mines are typically located far from developed areas, they're very well-suited for regular drone flights.
Drones provide mining teams with a bird's-eye-view of earthworks, stockpile volumes, surface cracks, positioning of equipment, and so much more. Using data collected by drone, site managers can make informed decisions that not only keep operations profitable, but also protect the surrounding natural environment from erosion, contamination, and excessive carbon emissions caused by fuel burn.
Since mines are hazardous by their very nature, drone surveying provides an additional advantage—safety. Surveying by drone is much safer at hazardous open pit mines. By regularly flying sites, teams working on the ground have access to up-to-date inspections of blast walls and terracing, supporting safety in everyday operations.
Construction and earthworks
Construction and earthworks teams around the world are facing unexpected project demand amid labor shortages and volatile material prices. Fortunately, drone data is helping teams stay agile, unlocking efficiencies at every stage of construction projects of all sizes and scopes.
Before boots even hit the ground, drone surveys provide important insights that enable better bidding. By flying a drone before submitting a bid, construction teams have a variety of information at their fingertips, from the location of safety hazards to how much earth needs to be moved. Using these insights, companies can craft bids that are competitive and profitable.
Drone data remains useful throughout the duration of every project. Flying the site regularly—even as frequently as weekly—makes surveying economical and provides teams in the office and on the site with an up-to-date look at how work is progressing against design. With Propeller's Timeline tool, teams always have a visual model to reference, enabling swift decision making that minimizes rework and keeps projects on track and on budget. The result is safer, more efficient and more sustainable operations that can boost a company's bottom line.
Waste management
Landfill performance is measured simply—the most successful landfills maximize their available space to fit the most waste while conforming to environmental regulations. While optimizing a landfill often requires site managers to overfill specific cells and rely on natural settling to compact the waste, expectations don't always match reality.
Drone data helps waste management teams maintain waste at specified levels. After flying the site, the Propeller Platform processes the data and creates a visual model, allowing site managers to see cross sections of specific cells. In a matter of clicks, managers can measure overfill and remaining airspace, determining what actions are required to ensure every cell matches design.
Regular drone surveys also support safety and sustainability at waste management sites, venturing into hard-to-reach spaces so teams on the ground don't have to navigate hazardous terrain. With up-to-date data on landfill conditions, site managers can keep better track of capacity and form a plan for where to place machines for optimal efficiency. The end result is smoother operations and reduced carbon emissions—a win-win.
Ready to improve efficiencies at your worksite? Survey teams in the mining, construction, earthworks, waste management and many other sectors have a lot to gain by incorporating drone data into their day-to-day workflows. From obtaining quick insights into stockpiles volumes at a mine to monitoring capacity at a landfill, drone data processed with Propeller Aero's innovative platform supports a wide range of applications in several industries. Speed, accuracy, sustainability, and safety—drone surveys provide all these benefits and more, helping you enhance your everyday operations.
You may also like: How to make benefits of agriculture drone software
Image source: Unsplash.com