Click here to get this post in PDF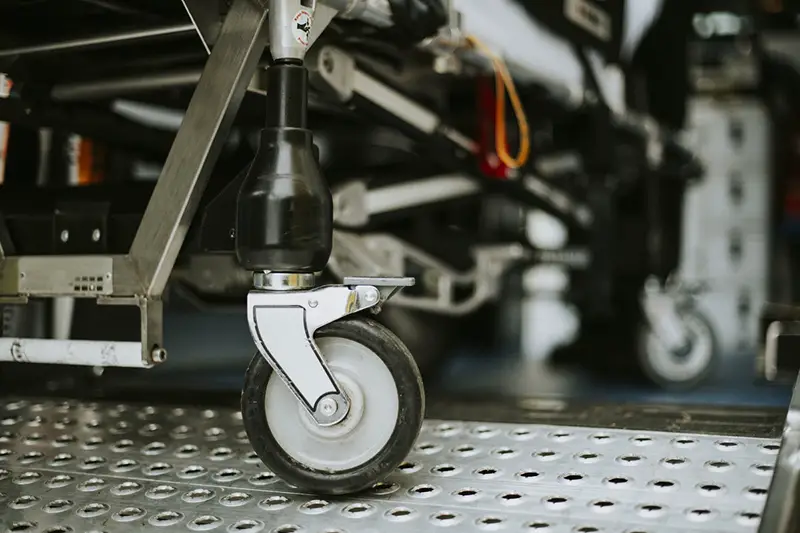 No matter what you need casters for, there are two main types of mountings to consider, swivel casters and rigid casters.
To find the best type for your moving needs, you must determine your job's specifics and understand the differences between the two caster types.
Crucial Elements
There are many different caster materials, shapes and sizes. To ensure you choose the option best for your project, assess the following requirements:
The weight of the items you need to move
The size of your workspace
The distance involved with the move
The frequency of moves
Swivel Casters
These rotate 360 degrees, giving you the ability to change direction quickly. The swivel yoke and wheel assembly allow movement in any direction. These are an excellent choice if you work in a small space as they provide essential maneuverability.
Swivel casters have two separate pieces that move independently from each other. This configuration enables them to turn even with heavy loads. They are useful if you must move items around to various places.
These casters do not work well for long distances as it can be challenging to direct them in a straight path. It is hard to keep them in one spot and requires more effort to get all the wheels facing the same way to start the cart rolling. They are also more expensive and complicated to maintain since they have more moving parts than fixed casters.
Rigid Casters
These fixed casters have wheels mounted in a set of forks that do not turn. This structure enables them to move in a straight line. However, you cannot steer them. They are more robust than swivel casters and can support items with larger weights. They are ideal for moving pallets with a push-stick.
Rigid plate casters are cheaper than swivel casters due to the simplicity of the manufacturing process. They are also safer because they only move in a straight line and are less likely to become damaged.
Combination
Often, tasks require the use of both varieties of casters, giving you the ability to roll items easily and change direction. Installing one type in the front and the other at the back of the truck or cart enables you to move medium to heavy loads. Flatbed carts and shopping carts use this kind of caster combination to enhance both safety and maneuverability.
Compare the pros and cons of swivel versus rigid casters. Choosing and installing the right casters for your moving job will ensure a smooth and simplified experience, making it easier to move heavy loads with less effort.
You may also like: What Are the Benefits of Using Trolleys and Hand Trucks?
Image source: Rawpixel.com