Click here to get this post in PDF
Whenever people think about trolleys, they remember seeing them in various settings – offices, hospitals, and aeroplanes. Hand trucks, however, are commonplace in warehouses and factories.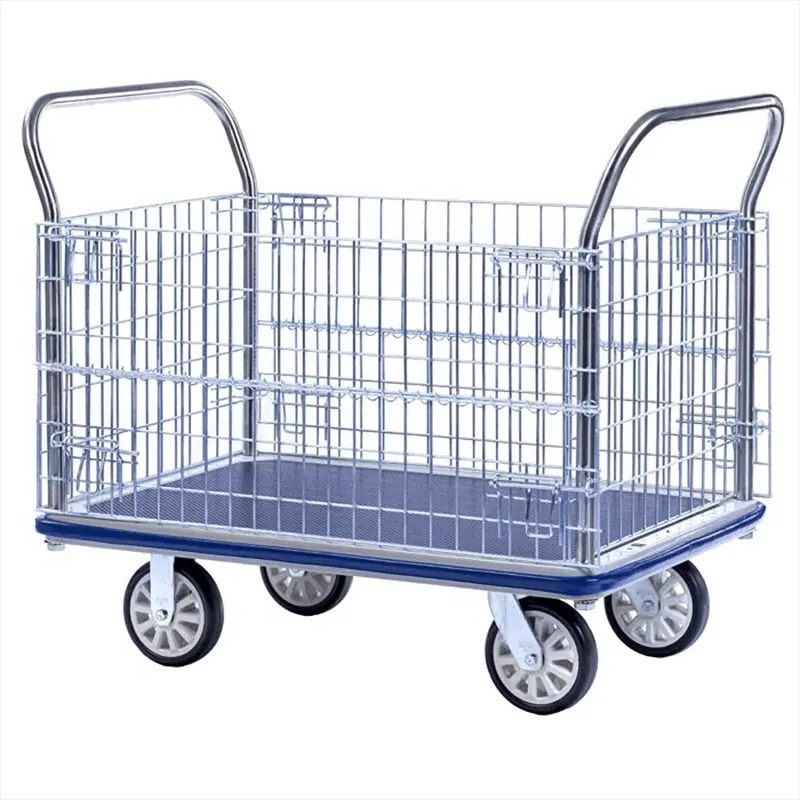 Although you may take the existence of trolleys and hand trucks for granted, you get to enjoy many of its benefits.
Here are some of their advantages.
Safety
The most common work-related injuries are sprains, chronic joint or muscle conditions, and open wounds, based on a survey of the Australia Bureau of Statistics. The majority of those injured are technicians and trade workers, followed by professionals.
In whatever kind of work, manual lifting and carrying of heavy objects make people prone to musculoskeletal disorders (MSDs). In Australia, MSDs were the fourth leading contributor to the country's diseases. A considerable proportion of MSDs was due to back pains.
However, the usage of trolleys and hand trucks, wherein loads are pushed or pulled, reduces the incidence of such injuries.
A useful guide to assess a workplace's risk for MSDs is the risk assessment of pushing and pulling (RAPP).
Productivity
Since trolleys and hand trucks reduce the incidence of injuries, absenteeism also lowers. Once the workforce is complete, productivity improves.
Second, the usage of trolleys reduces the number of trips it takes to transport documents and equipment. There is an assortment of heavy-duty and warehouse carts that can handle massive loads.
In warehouse settings, quick order fulfillment is critical. The usage of trolleys and hand trucks results in faster and more efficient turnaround.
Third, trolleys improve the overall workflow. Carts are used end-to-end – from the receiving of raw materials to the shipment and sending out of fulfilled orders.
Protection
Trolleys with wired sides enclose and protect irregularly-shaped materials. 
Legal trolleys, also called as court trolley, transport files and documents between offices and courtrooms. Some carts come with a zip-up cover to cover the legal documents from public view and to protect them from wet weather.
In hospitals, the drug or medication trolley locks medical supplies with one turn of the key, reducing the possibility of drug theft.
Hand trucks are convenient in the safe transport of items like beer kegs, chairs, and gas cylinders.
Space
With the rising costs of office and warehouse space, there is a high demand for smaller areas. Trolleys and hand trucks that are compact, lightweight, and collapsible are essential for smaller work environments.
Aside from taking up less storage space, they fit more easily into lifts and are not difficult to manoeuver in corridors. Trolleys with multiple tiers are particularly useful in moving more items in a single trip.
Flexibility
Some industries require electric trolleys that come with speed controls, emergency stops, and a forward-reverse driving system. These motorised trolleys require very minimal effort from operators.
Another modern trolley is the "Clax cart," which is collapsible at the push of a button. It comes with a foot brake and removable wheels.
Janitor carts have also improved. They come equipped with comfortable grip handles and a slot for zippered yellow vinyl bags.
Hygienic
Food trolleys are easy to clean because of their sturdy plastic. Easy-grip handles prevent spills, and full-swivel casters make it easy to transport food in crowded areas. They also come with a heavy-duty foam material that requires very minimal maintenance.
You may also like: How to Improve Health and Safety at Work
Conclusion
Aside from the advantages mentioned, trolleys and hand trucks are very affordable. As an up-front purchase that will take many years before being replaced, businesses are spending only a fraction of the cost daily.