Click here to get this post in PDF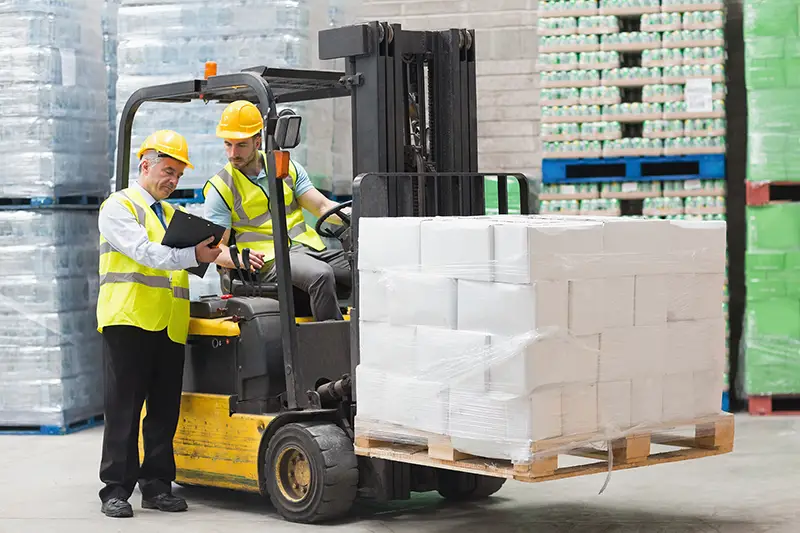 If you're in the market for a forklift for your business, you may have typed "forklift near me" into the search engine to find the best option to suit your needs. 
There are many different types of forklifts on the market. Each has its own unique set of features. 
This article will discuss seven different types of forklifts that you can consider for your business. We'll go over the details of each type so that you can make an informed decision and find a forklift near you from Discount Forklift that's just right for your needs.
1 – Sit Down Forklift
Finding a sit-down forklift near you should be simple. It's one of the most popular types available and can be used in indoor or outdoor environments. These machines work well for warehouse operations where you don't need to get out after each load is moved. 
2 – Stand Up Electric Forklift
Stand-up forklifts are designed to be used indoors primarily. It's common for the rider of this forklift to have to get on and off the truck frequently. This machine is agile and can move quickly and easily. It's an incredibly efficient forklift and eco-friendly, making it a practical and effective addition to any warehouse.
3 – Reach Forklifts
Reach Trucks and Reach Forklifts are great for warehouses with narrow aisles. The operator doesn't need to get up high since the machine reaches into the shelf itself.
A reach forklift has an extended mast and forks. This allows the machine to reach higher shelves and narrow aisles conveniently. Reach forklifts are ideal for businesses that need to maximize storage space while quickly accessing inventory.
4 – Order Picker Forklift
The Order Picker Forklift was designed to be efficient and easy when retrieving objects. With its ability to lift the operator to shelves for hard-to-reach materials and back down again, this forklift is convenient for many warehouses.
5 – Walkie Stackie Forklift
Walkie stackers are a great way to transport heavy loads without having them slide all over the place. They also have the bonus of being used as mobile work platforms. When moving heavy materials across floors, these machines were made specifically with your convenience in mind. 
6 – Pallet Jack Forklift
Pallet jacks are excellent tools that can be used for transporting pallets and other materials across warehouse floors. This forklift features two forks that raise and lower with a unique hydraulic handle pump. This particular forklift is explicitly used for transporting particularly heavy and straining loads.
7 – Rough Terrain Forklift
These rugged machines are designed for any surface. With their large pneumatic tires and increased ground clearance, these forklifts can go where other vehicles would never be able to reach.
Forklifts Near Me: In Closing
There are many different forklifts on the market, each with its unique set of features. We've discussed seven different types of forklifts that you can consider for your business. If you found this article with a "forklift near me" search, we hope the details of each option helped you make an informed decision to find the right forklift near you.
You may also like: 5 Advantages Of Owning A Forklift For Your Corporate Storage Room
Image source: Shutterstock.com