Click here to get this post in PDF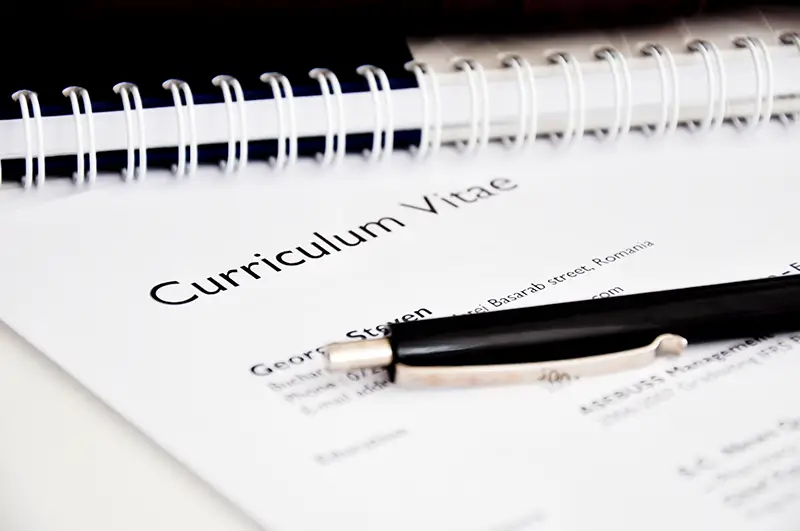 In order to have the best chance of getting the job you want, it's important to be prepared when you apply for it. There are many different kinds of applications, so make sure that you give your best by selecting the right one for your unique qualifications and experience. 
In this blog, we are going to outline four different types of CVs and when you should use them. By reading this, you will be able to get your next job without much hassle. 
1. Chronological CV
A chronological CV is the most common type of CV. It is a straightforward and effective way to present your skills and experience. This type of CV starts with your most recent work experience and works backward. 
It is best suited to people with a strong work history and clear career progression. If you have any gaps in your employment history, a chronological CV is not the best choice. In this case, you might want to consider a functional or skills-based CV. 
It is structured in the following way:
Contact information
Objective 
Professional experience
Education
Skills
As you can see, the chronological CV starts with your contact information and then moves on to your professional experience. Your education is listed next, and then any skills you have (in case you choose to include them). 
One of the main benefits of a chronological CV is that it is easy for employers to see your work history and track your career progress. This type of CV is also a good choice if you have a steady work history with no major gaps. 
2. Functional CV
A functional CV is a type of CV that highlights your skills and abilities instead of your chronological work history. This type of CV can be especially helpful if you have gaps in your employment history or if you're changing careers.
While a functional CV has its advantages, it's important to remember that employers still prefer chronological CVs. This is because employers like to see a clear history of your work experience and skills development.
If you decide to use a functional CV, focus on the skills and qualifications most relevant to the job you're applying for. And don't forget to include a chronological work history section as well so that employers can see your complete work history. 
3. Combined CV
A combined CV is an approach to writing a CV that includes both your professional and academic experience. This can be helpful if you want to highlight your skills and qualifications for a specific job or if you feel that your academic accomplishments are relevant to the position you are applying for. 
When writing a combined CV, it is important to focus on your strengths and structure your CV in a way that is easy for the reader to follow. You should also keep in mind that a combined CV is not the same as a chronological CV, which simply lists your experiences in chronological order. 
Suppose you are considering using a combined CV. In that case, there are a few tips to keep in mind, like starting with a professional summary that highlights your key qualifications and skills and listing your professional experience next, followed by your academic experience. 
4. Targeted CV
A targeted CV is also known as a customized or tailored CV, because it is a type of resume that focuses on highlighting your skills, experiences, and qualifications that are most relevant to the job you are applying for. 
In other words, your targeted CV is specifically written to address the requirements of a particular job opening. While a traditional CV simply lists your skills and experiences in chronological order, a targeted CV is more strategic, and will also include a summary of your qualifications at the top of the document. 
This summary is a quick way to give the employer an overview of your most relevant skills and experiences. Also, for employers who are using CV management software, this type of CV can make your chances high for getting selected, because it is a depiction of your exact skill set for a particular job. 
It will show the employer that you have the potential to be a valuable asset to the company. 
Conclusion:
The above-mentioned four types of CVs are the most used ones by employees in corporate sectors. With the pros and cons of each type, you can select which type of CV is good for you according to the career you are pursuing and the stage of your career you are at. 
There are also a couple of other types of CVs, such as mini CVs and online CVs, but they are usually falling into one or more categories mentioned above. If you are at the start of your career, then a chronological CV is the best one to choose, while targeted CVs are somewhat more professional and can be used by senior professionals. However, it is completely up to you, whichever type you choose to get landed at your next job. 
You may also like: What Are Metrics For CV And Why Are They Important
Image source: Depositphotos.com