Click here to get this post in PDF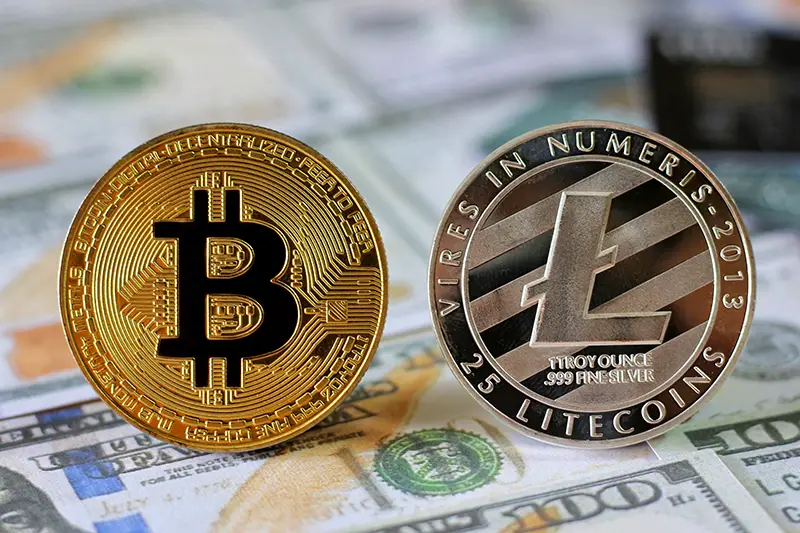 Cryptocurrency has forever been a polarizing subject – and in the recent discussions about how it should be handled clearly add to the queries over its lawfulness. But with the vogue and supposed possibility of cryptocurrencies like Bitcoin or Litecoin, surely it is essential to know what you are articulating about before you look into investing and trading in the same.
Litecoin is usually seen as the "silver" to Bitcoin's "gold" – a useful but relatively more deficient alternative. But Litecoin, as the faster transaction version of Bitcoin with a higher cap of how many coins can be mined, is worth looking into. Let us look into some of the major differences and similarities both the coins hold.
How Litecoin and Bitcoin are similar 
Even after being different currencies, Bitcoin and Litecoin have a lot of things that are similar. For example, they both are decentralized cryptocurrencies. Currencies like the U.S. dollar use the central banks backing for value, legitimacy, and control over circulation. Meanwhile, this is not the subject for cryptocurrencies, and they are not subject to centralized authorities rather rely on the network's cryptographic goodness.
When Litecoin was created, it was thought to be related to Bitcoin. Litecoin was founded in the year 2011, and when it was established, Charlie Lee, former Google engineer, and creator of Litecoin, said it is a "lite version of Bitcoin. The message was posted on a Bitcoin forum that was very famous at that time. After all, it has been stated many times by the Litecoin creators that they intended to create a silver version for the gold of Bitcoin.
Litecoin vs Bitcoin 
Bitcoin is very restricted in this sense as it can only process an average of about 7 transactions per second.
If it is heading to be used as an international payment system, it must enhance its performance as more individuals use the currency. Bitcoin is restricted by transaction processing time even when converting Bitcoin to INR, a problem that has generated sections within the bitcoin mining and developing communities. Bitcoin blocks are limited to 1 MB and use the SHA-256 algorithm.
On the other hand, Litecoin was established to give priority to the transaction pace that helps it in growing and gaining more popularity. Litecoin networks have a 2.5-minute average transaction confirmation time (the time it takes for a block to be verified and added to the blockchain) vs 9 minutes for Bitcoin. The average block size is about 18 kb, 1% of the minimum, and it employs a comparatively unique and simpler algorithm called Scrypt.
Which is better – Litecoin or Bitcoin?
Litecoin and Bitcoin have their advantages, but they transmit some likenesses. They can be significant acquisition prospects, and if you wish to swap between them, you can transform from one to another. Before deciding between them, make certain that you look into what they offer and recompense for the one that fits your requirements the most.
You may also like: What are Litecoins? How to Buy Litecoin?
Image source: Shutterstock.com