Click here to get this post in PDF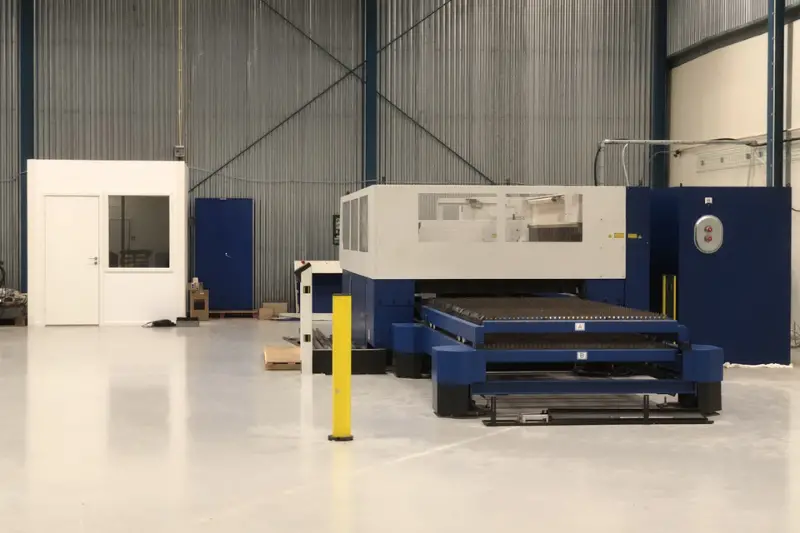 In the dynamic realm of metal fabrication, the key to unlocking optimal productivity often lies in the right equipment. A powerful illustration of this concept is the CNC Press Brake Machine. If you're looking to invest in one, this comprehensive guide walks you through everything you need to know about choosing the best fit for your business.
Defining CNC Press Brake Machine
A CNC Press Brake Machine, where CNC stands for Computer Numerical Control, is an industrial machine used in the metalworking industry to bend sheet and plate material, particularly metal. This automated tool, controlled by software commands, allows for precise bending tasks, thereby ensuring accuracy and repeatability in complex jobs. Its indispensability in the metal fabrication industry can't be overstated, given the versatility and efficiency it brings to the table.
Understanding Your Business Needs
Before diving into the market of CNC press brake machines, it's essential to have a clear understanding of your business requirements.
What is the volume and complexity of work that you expect the machine to handle?
Do you require high precision or rapid production or both?
What's your budget?
Examining these factors can help you steer towards a CNC press brake machine that matches your business needs and thereby enhances productivity.
Technical Specifications to Consider
Once you have a clear idea of your business needs, you can focus on the technical aspects of the CNC press brake machines. Here are some key considerations:
Press Capacity
The press capacity determines the maximum amount of force the machine can apply to the workpiece. This factor depends on the thickness and strength of the material you intend to bend.
Bending Length
This pertains to the maximum length of the sheet metal that the machine can bend in one stroke. Ensure that the bending length aligns with the size of your workpieces.
CNC Control
The sophistication of the CNC control can greatly impact the efficiency and precision of operations. Look for a machine with a user-friendly control system that supports various programming options.
Safety Features
Given the risk associated with operating heavy machinery, safety features are a significant factor. Features such as light curtains, laser safety systems, and backgauge safety devices are vital.
Manufacturer's Support and Service
Post-sale support, including training, maintenance, and customer service, is crucial. Consider manufacturers that offer reliable service and have a reputation for quality.
The Price-Performance Ratio
In the business world, cost-effectiveness is paramount. However, it's important to understand that an economical machine may not always be the most efficient. Instead of just focusing on the price, consider the performance of the machine. The best CNC press brake machine for your business should offer an ideal price-performance ratio, meaning it provides the highest level of efficiency for its cost.
CNC Press Brake Machine Brands to Consider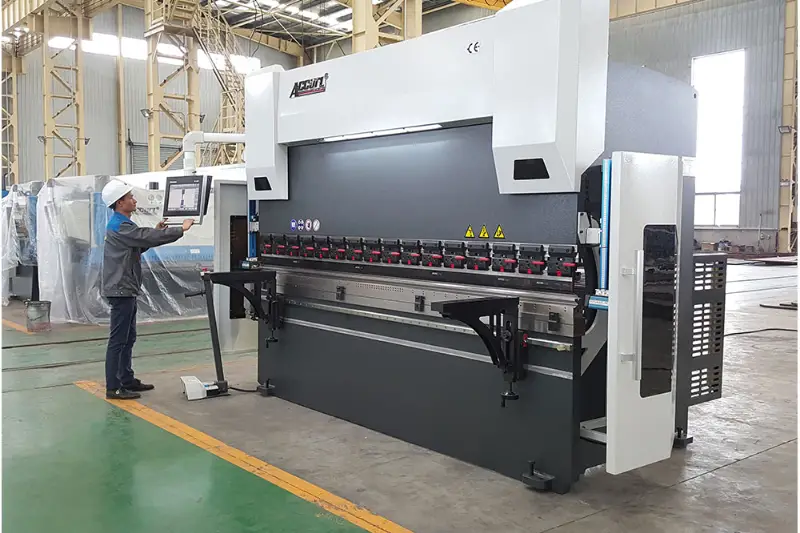 The market for CNC press brake machines is vast and varied. Some leading brands have earned a reputation for quality and reliability For example, CNC press brake machines by Accurl are one of the most reliable machines on the market. Each brand offers a range of machines catering to different needs, so research each to determine which aligns best with your specific requirements.
CNC Press Brake Machine Versus Traditional Brakes
When debating whether to invest in a CNC press brake machine, it's useful to compare it with traditional brake presses. While traditional press brakes have been the backbone of the metal fabrication industry for years, the CNC press brake machine offers several advantages.
Precision and Consistency
The level of precision that CNC press brake machines deliver is hard to match with traditional brakes. Thanks to the automated control, these machines are capable of producing highly accurate and consistent bends, which is crucial for complex and large-volume projects.
Versatility
With CNC press brake machines, the ability to manipulate the machine's functionality to create different bend angles and shapes is unparalleled. This versatility makes them suitable for a wide range of applications.
Efficiency
CNC press brake machines provide a higher efficiency rate compared to traditional brakes, thanks to their automated nature. They can handle high-volume jobs without sacrificing speed or quality.
Reduced Labor Costs
Unlike traditional press brakes, which require experienced operators, CNC press brake machines require less manual intervention, thereby saving on labor costs.
The Role of Automation in CNC Press Brake Machines
The advent of automation has been a game-changer in the metal fabrication industry, particularly in the context of CNC press brake machines.
Increased Productivity
Automation increases the speed of operations, significantly enhancing productivity. Automated CNC press brake machines can work around the clock without fatigue, making them ideal for high-volume production needs.
Improved Quality
With automated operations, the possibility of human error is significantly reduced, leading to a consistent output of high-quality products.
Greater Flexibility
Automation allows for easy changes in production parameters, enabling the machine to handle a variety of jobs with different specifications.
Safety Enhancement
Automated machines minimize the need for human intervention, reducing the risk of workplace accidents.
The Future of CNC Press Brake Machines
Given the rapid advances in technology, the future of CNC press brake machines looks promising. Developments like the integration of IoT (Internet of Things), AI (Artificial Intelligence), and machine learning are poised to revolutionize the metal fabrication industry, providing increased precision, efficiency, and adaptability.
Final Thoughts on Choosing a CNC Press Brake Machine
While choosing a CNC press brake machine can seem daunting, understanding your specific needs and the machine's capabilities can simplify the process. Don't be swayed by the initial cost alone; consider the long-term benefits and how the machine aligns with your business goals.
Conclusion
Selecting the right CNC press brake machine can be a transformative investment, directly impacting your business's efficiency, productivity, and bottom line. By considering the factors detailed in this guide, you can make a well-informed decision, one that supports your business's growth and evolution in the increasingly competitive world of metal fabrication. Remember, a CNC press brake machine is not just a piece of equipment; it's an asset that can shape the future of your business.
You may also like: Modern Machines: cost-effective or waste in business?