Click here to get this post in PDF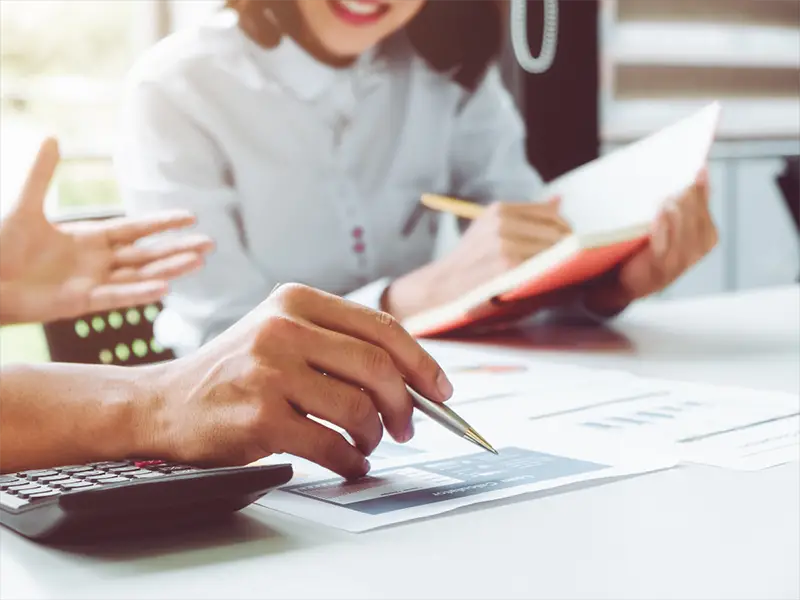 Sooner or later, all business owners have to deal with non-paying clients. When clients don't pay their invoices, it places strain on your business' cash flow and creates serious problems that require professional debt consulting services. The best way to minimise the impact of bad debts is to prepare your business and staff ahead of time. Understanding Australia's debt recovery process can go a long way towards helping formulate a plan so that you know exactly what you need to do when you find yourself holding a bad debt.
Making Contact with Your Client
The first step in the debt recovery process is contacting your client. At this stage, it's a good idea to give your client the benefit of the doubt and remain friendly. Invoices often go unpaid due to minor mistakes, so your first contact should be a simple reminder that the debt is due. After that, a phone call or email is enough to establish contact and let them know that they need to pay their invoice. If you can't reach the client, or if they still refuse to pay their debt, you can issue an overdue notice as a formal record of their non-payment.
There are very few rules when it comes to informal debt recovery methods, but we have a few main tips to keep in mind:
Avoid contacting your client too many times, and ensure all contact happens during business hours
Avoid visiting or contacting your client at their home
Remain professional and friendly throughout to avoid legal issues down the road
Stick to email contact where possible so that there is a written record of your conversations with the client
Issuing a Final notice
If you have issued an overdue notice and the client is still unable or unwilling to pay their debt, it's time to draft the final notice. The final notice is designed to notify your debtor of your intention to take legal action if their debt goes unpaid. While you can issue a final notice at any time, providing fair timeframes for response and payment is important. Therefore, we recommend issuing a final notice no sooner than 30 days after the original invoice was due.
Serving a Letter of Demand
In some cases, your debtor may still be unwilling to pay their invoice. If that happens, you will likely need to commence legal proceedings to recover the money you are owed. The first step to taking the issue to court is issuing a letter of demand. A letter of demand is a formal request for payment of an outstanding sum that notifies the debtor of your intention to sue.
Issuing a letter of demand is a serious act and shouldn't be used as an everyday debt collection tool. However, depending on the situation, a letter of demand can be used to place your debtor into bankruptcy, so it's worth seeking legal advice before serving a formal demand.
Taking Legal Action In The Magistrates Court
If your debtor fails to respond to the letter of demand, you have the right to commence recovery proceedings. In some cases, you may engage professional debt consulting services, or seek compensation through the court system. Engaging a debt recovery specialist is often cheaper and less time-consuming than the alternative.
If you choose to take your case to court, you will need to engage a lawyer who can help you navigate the process:
You make a claim in the appropriate court and serve your debtor with details of the proceedings
The debtor responds with a defence (usually accepting the debt or denying your claim)
If the debtor has a counter-claim then they will file that against you
Lawyers exchange any relevant evidence
Your case is heard before the court, and a judgement is made
Depending on the circumstances, the judge may order your debtor to pay some, or all, of the debt they owe. The process of actually recovering money following a judgement can be complex, and you may need further help from your lawyer or the court system to reach a resolution.
Taking Legal Action in QCAT Court 
In Queensland, you can proceed with legal action for debts up to $25,000.00. Our office is able to draft, file and serve the documents on your behalf as your agent. Some clients choose to go down this process, so they handle the matter themselves without incurring solicitor costs. DCC will assist you without the process to recover your debt. Please note that QCAT can dismiss your claim should a dispute arise. 
The Role of Debt Recovery Agencies
Debt recovery services are professional companies that specialise in recovering bad debts. In most cases, the recovery service will purchase the debt from you at a discounted rate and then take it upon themselves to recover the money owed. While you won't be able to recover all the money you're owed this way, it saves you the time and hassle of chasing debts on your own. In addition, maintaining a strong relationship with a trusted debt recovery agency is one of the best ways to protect your business against non-paying clients.
You may also like: Avoid These Mistakes When Trying to Get Out of Debt Fast