Click here to get this post in PDF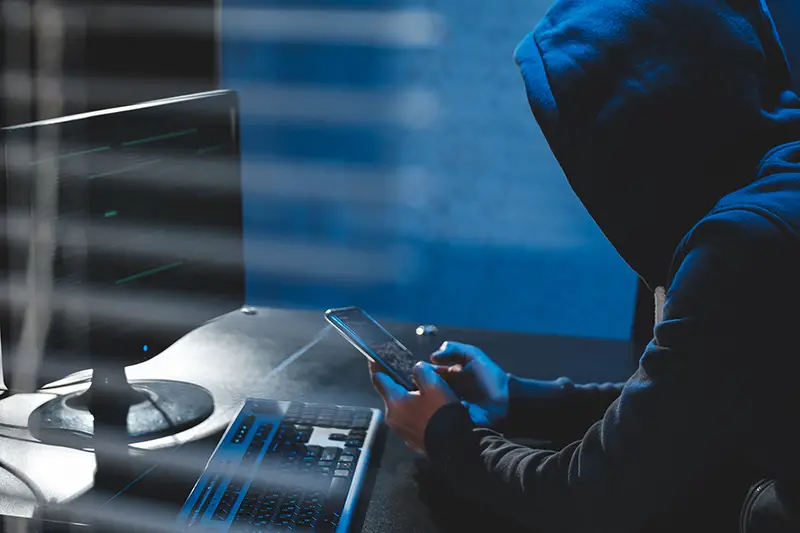 Nowadays, everything happens online. Whether we're talking about sales, data or meetings, the internet has everything necessary to make this work successfully. Therefore, many companies no longer focus on the real-life world: online is where the money is. We agree with this, but we also want to highlight the risks of the online world. If your company is choosing for the internet, we hope you also choose good cybersecurity. This blog will give you three tips on how to live safely online. 
1. Passwords
Before you enter the websites necessary to function online, you must fill in your username and password. This is an important step in cybersecurity, as your password plays a big role in your safety. Using the same password on every website means that once a hacker finds your password, they have access to all your accounts. Therefore, it's important to use a wide variety of different passwords. You can keep these safe by using an online locker, which is a place that allows you to save passwords for multiple websites. If you don't trust this, make sure to write your passwords down somewhere that only you can find. By doing this, you secure your data. 
2. Two-step verification
A variety of different passwords is a good first step in making sure that no one can access your accounts, but if you want to be extra certain, we recommend two-step verification. When using this, only your password is no longer enough to get into your accounts. For example, when you log in, the website you're trying to log into will tell you that you get a code sent to you by SMS. After entering this code, you're allowed to enter the website. Two-step verification means that when someone has your password, they still need your phone to get into your business. 
3. Onsist
Do you want to be sure that no one misuses your name? Then we recommend taking a look at Onsist. These specialists know everything about what it takes to secure your name online. This means no loss of revenue or bad brand reputation. The service they do for you is called brand protection. Now that everything is becoming increasingly online, we think brand protection is an investment for a secure future. 
You may also like: Data Privacy Experts and Cybersecurity Professionals Predict Privacy Trends for 2022
Image source: Shutterstock.com