Click here to get this post in PDF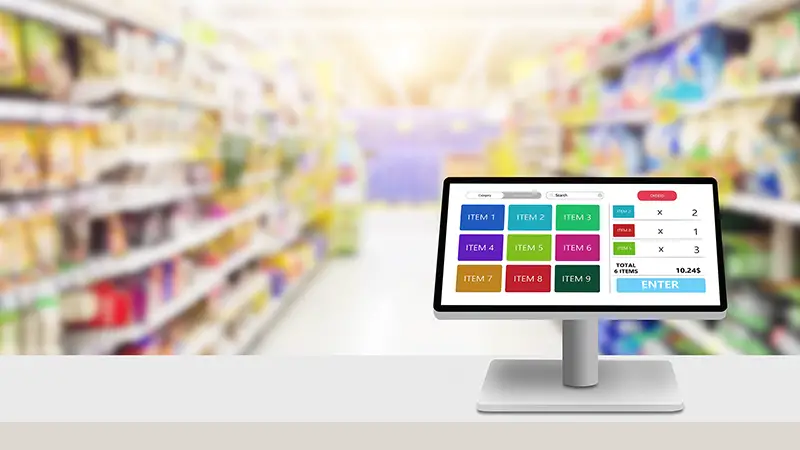 What constitutes a highly effective POS system that exceeds all expectations for efficiency and reliability in 2022? Here are some of the most current trends in POS software, as the way customers pay for products (and the way businesses track customer data) continues to evolve. Keep these trends in mind when you look for a point of sale system in Perth.
The rise of mobile POS systems
With the technological advances in smartphones, it's no surprise that mobile POS systems are on the rise. Businesses of all sizes are ditching the bulky cash registers and opting for sleek, lightweight mobile devices that can do everything a traditional register can do – and more. Mobile POS systems make it easy to accept payments anywhere, whether you're at a trade show, a pop-up shop, or even taking orders at the customer's table.
There are a few things to consider when choosing a mobile POS system. First, you'll need to decide if you want a standalone device or one that integrates with your existing POS system. Standalone devices are usually more affordable and easier to set up, but they may not have all the features you need. If you opt for an integrated system, make sure it's compatible with your current POS software.
You'll also need to decide which type of payment processor you want to use. Some mobile POS systems come with their own built-in processors, while others allow you to choose from a variety of third-party processors. Built-in processors are usually more expensive, but they can offer more features and flexibility, whereas third-party processors may be a good option if you're just starting out or if you have specific processing needs.
Finally, evaluate the security features of the mobile POS system you're considering. Look for a system that offers EMV chip and PIN, as well as NFC (near-field communication) capabilities, as these will help ensure that your customers' data is safe and secure.
Cloud-based POS software
Cloud-based POS software is another trend that's on the rise. With cloud-based POS systems, all your data is stored in the cloud, so you can access it from anywhere. This is a great option for businesses that have multiple locations or that need to be able to take orders and process payments remotely.
When considering a cloud-based POS system, make sure to choose one that offers robust security features. Look for a system that uses SSL encryption to protect your data. You should also consider the uptime of the system – you don't want your POS system to go down when you need it most!
Another thing to keep in mind is the scalability of the system. If you're planning to grow your business, you'll want a POS system that can grow with you. Look for a system that offers features like inventory management and customer loyalty programs.
Finally, consider the cost of the cloud-based POS system – some systems charge a monthly fee, while others require a one-time payment. Make sure to compare the costs of different systems before you make your decision.
Choose the right POS system for your business
Choosing the right POS system for your business can be a challenge. But with these factors in mind, you'll be able to find a system that meets your needs and exceeds your expectations.
You may also like: Top Features You'll Need in Cloud-Based Retail POS Systems for Multiple Stores
Image source: Shutterstock.com