Click here to get this post in PDF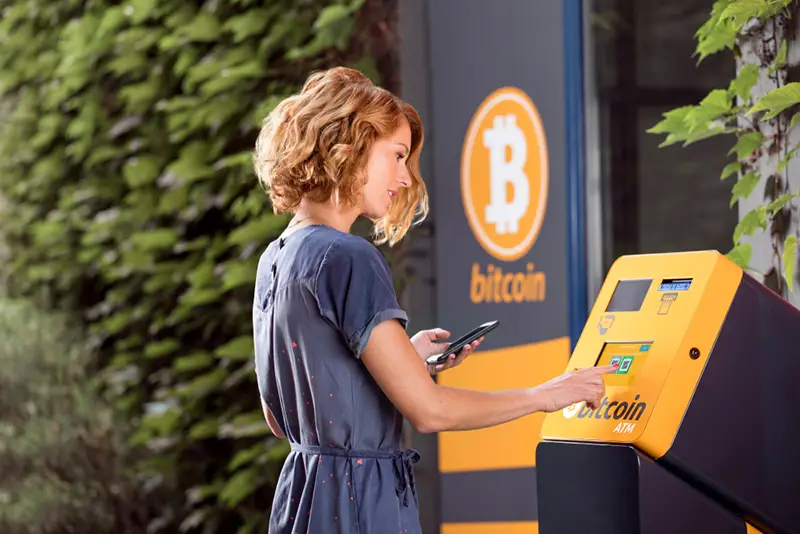 Whether you own Bitcoin or not, you might be interested in knowing more about cryptocurrency Bitcoin ATMs. If you want to know how to use a bitcoin ATM, this article is for you. This includes what this type of ATM is, how it works, the benefits of using one and how to actually find one. With that said, read on to learn more about this type of ATM.
What Is It And How Does It Work
A cryptocurrency Bitcoin ATM is exactly what it sounds like. It looks and functions just like a real ATM machine, but it deals specifically with Bitcoin and other cryptocurrencies. The way it works is simple, and it depends on the exact make and model. Generally speaking, you either use a debit card or you enter your Bitcoin wallet address, and then you'll be shown options that include being able to buy Bitcoin, sell Bitcoin and/or exchange your Bitcoin for cash that can be taken out right there and then.
Benefits Of Using A Bitcoin ATM
First, using a Bitcoin ATM is incredibly easy to do. A lot of people are surprised at how simple it is because the majority of the ATMs work and even resemble traditional ATM machines. If you have used regular ATMs, the chances are you'll have no problems using a Bitcoin ATM.
The second benefit is having several options to choose from. As previously mentioned, you can buy, sell and exchange your Bitcoin for cash. If you own Bitcoin and you want real money for some or all of it, then you'll be able to quickly and easily do just that by using a Bitcoin ATM. More and more people are turning to Cryptocurrency Bitcoin ATM machines to perform all of their Bitcoin transactions.
The third benefit is being able to receive a debit card, but whether or not you are able to get one depends on several factors. Generally speaking, you can get a debit card that can be specifically used for Bitcoin ATM machines. This makes using the ATM machines that much easier to do.
Finally, there is no need to use an online cryptocurrency exchange when you have access to a Bitcoin ATM. Not only that, but more and more Bitcoin ATM machines have additional features that allow you to conduct transactions involving other popular cryptocurrencies. This means you can essentially trade in other cryptocurrencies that you currently hold, or in some cases buy alt-coins right from the ATM machine.
Where To Find One
Finding a Bitcoin ATM machine is easy. All you have to do is perform a quick search online for the nearest Bitcoin ATM, but bear in mind that even though the ATMs have been around for over five years, they are still considered relatively new. If there isn't one near you right now, there's a good chance eventually there will be, especially if you're near a medium to large-sized city. 
Now you know how a cryptocurrency Bitcoin ATM works, what it actually is and how to find one. You also know what a few of the benefits of using one are. All you have to do now is locate the nearest Bitcoin ATM, follow the instructions it gives you and before you know it you'll be able to buy, sell and exchange Bitcoin with ease.
Also read: Getting Into The Bitcoin Market: How To Do It?
Image source: Shutterstock.com