Click here to get this post in PDF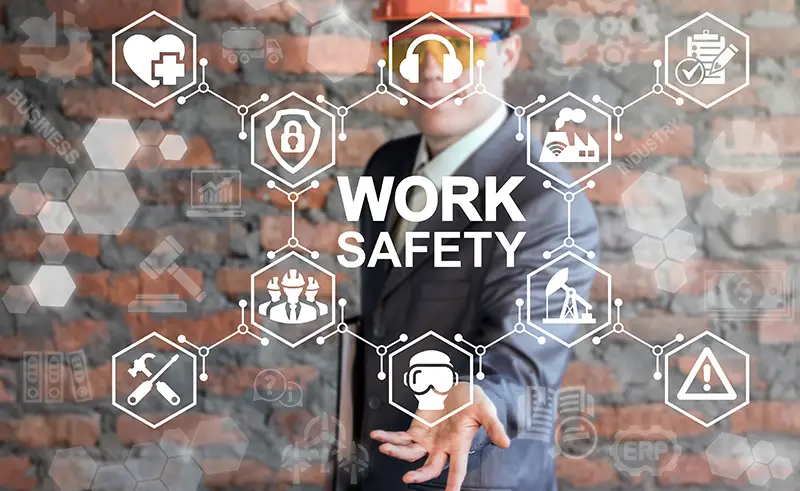 IS0 45001 is an international standard designed to check that your organization complies with the Occupational Health & Safety (OHS) standard. It serves as a framework for establishing, applying, maintaining, and improving your organizations' health and safety management systems. This is done to prevent workplace injuries, ill-health, and other related mishaps.
Your organization can use ISO 45001 irrespective of its size or the industry in which it operates. Compliance with the standard improves your organization's performance by:
Enabling you to develop and implement clear objectives and policies regarding occupational health and safety
Helping you to recognize and consider the workplace risks that you face
Defining the hazards of the occupational health and safety system to implement relevant controls
Evaluating the effectiveness of your OHS protocols
Ensuring that employees are involved in the management of your OHS system
An ISO 45001 checklist can help you prepare for accreditation. It enables you to ascertain that you have what it takes to gain certification, besides ensuring that your certification process is smooth and effective. Without a checklist, you can easily overlook crucial elements of the ISO 45001 standard. The audit checklist covers seven core areas of the standard, which are:
1. The Context of Your Organization
This section of the ISO 45001 audit checklist asks questions such as:
Has your organization identified the relevant internal and external OHS issues?
Have you pinpointed parties that could impact your OHS protocols?
Do the protocols address all relevant stakeholders' expectations and needs, the organization's strategic vision and objectives, and the quality of its products and services?
2. The Organization's Leadership
The ISO 45001 compliance checklist also highlights the role that your organization's management will play in ensuring and maintaining compliance. It seeks to determine whether there's a framework for communicating your objectives clearly at all levels.
3. Support
For your organization to attain certification, adequate resources should be channeled towards the certification process. In this regard, you should set aside the resources required to implement and maintain your OHS system and protocols. It would be best if you also had a plan for reviewing the resources regularly. Besides, a training program should get implemented for individuals involved in the certification process.
4. Planning
Your organization should have a framework for pinpointing the opportunities and risks that could impact your OHS management system. The planning section of the ISO 45001 audit checklist seeks to determine whether you've integrated the steps needed to incorporate the standard into your organization's day-to-day operations. It also helps you to pinpoint things that you'll need to change over time to maintain compliance.
5. Operation
At the organization level, you should outline the processes that must be implemented to meet all ISO 45001 requirements. Your operations should also be coordinated with those of third-party suppliers to mitigate the risks that might arise from their work.
6. Performance Evaluation
As you seek ISO 45001 certification, you should identify what you should monitor and measure. It's best to know when to analyze and evaluate results. There should also be a structure that enables the management to review your compliance status and make improvements where necessary.
7. Improvement
To meet your OHS goals consistently, you should be on the lookout to identify areas that need improvement. Have you implemented processes for measuring inconsistencies and non-conformities in your OHS system? Furthermore, there should be an agreement on how the continual improvement of your ISO 45001 management system.
What Documentation is Required for ISO 45001 Certification
To attain compliance, you should provide documented information. This is the evidence of conformance and shows that you have completed different compliance processes. Documented information also helps you to retain knowledge that is relevant to your organization. Your documented information should include:
The scope of your OHS standard
The responsibilities and roles of individuals involved in the certification process
The criteria and methodologies for assessing OHS risks
Information on relevant legal and regulatory requirements
Your organization's OHS objectives and how you plan to attain them
It's important to document all your ISO 45001 health and safety protocols and procedures. When undertaking documentation, you should evaluate and redesign your current processes to ensure that they conform to ISO 45001 requirements. When you fully document your OHS system. It will be easier for employees to follow all the compliance procedures. It will also be easier to make improvements to your organization's OHS system.
---
---
Key Takeaways
ISO 45001 certification is relevant to all organizations since it helps prevent workplace accidents, cost overruns, and lawsuits. Whether your organization has existing OHS protocols and wants to make improvements or you want to get certified for the first time, you should use the ISO 45001 checklist to gauge your conformity. The checklist can help you perform self-assessments and pinpoint gaps that could prevent you from getting certified. It also helps you to establish and improve your organization's OHS system.
Image Source: Shutterstock.com