Click here to get this post in PDF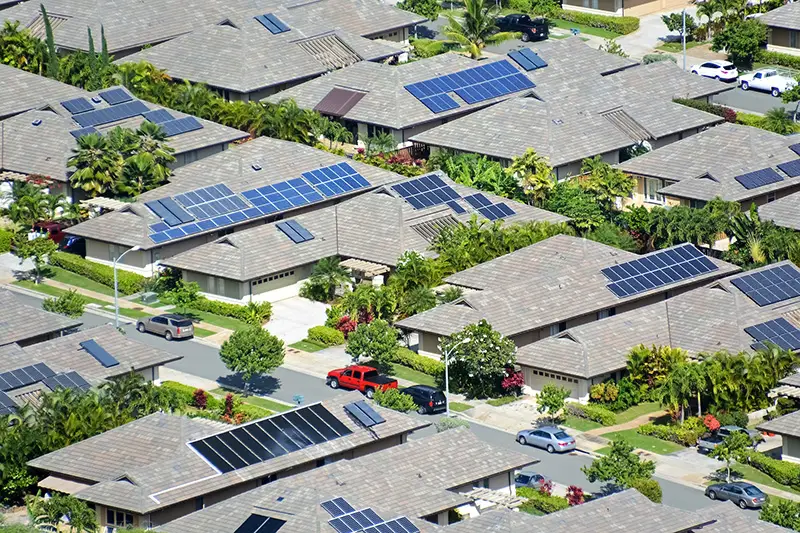 Accuracy is important in all aspects of the roofing process. However, it's most important when measuring roofs since the accuracy of roof measurements directly impacts the cost of materials and the time it takes to complete the project.
Inaccurate measurements lead to a waste of resources. As shocking as it is, a roof measurement report can make or break your roofing projects. It can even be the reason you don't win some jobs.
Think about it. Overly costly estimates can result in the clients opting for other roofing companies, while low estimates may sink the company into losses. You need a solution fast, and this article has all you need to know to create accurate roof measurements quickly.
Keep reading to learn how.
What is a roof measurement report? 
A roof measurement report is a document that provides measurements for a roof, including its size, pitch, edges, and plane surfaces. It eliminates inaccuracy and ensures that roof estimates are correct.
Roofing software can help reduce the time it takes to obtain roof measurement reports and can provide you with auto-calculated material and labor expenses from reports. This prevents you from under or overquoting clients so you can win more deals and increase profit margins.
Components of a roof measurement report
A roofing measurement report consists of:
Property information, which includes vital information like the building's address
Information concerning the roofing system, such as the type of material to be used for roofing
Quality roof images
Roof measurement, including each plane's length, width, and area
A diagram indicating the length of ridges, rakes, eaves, hips, valleys, and ridges
Waste calculations
The uses of a roof measurement report
There are a host of use cases for roof measurement reports. Here's what roof measurement reports help with:
Estimating the finances needed to complete a roofing project
Planning for replacement, should the roof have problems or fail to meet a client's needs
Provides data required in roof insurance claims when accidents arise while roofing
Planning preventive roof maintenance
Planning the time needed for a roofing project
Scheduling projects for each member of the roofing project
Determining all the materials for the project
The benefits of using roofing software to measure roofs
Here's how you benefit from using roofing software to measure roofs.
Generates accurate estimates – Roof measurements greatly affect the accuracy of estimates. Accurate time estimates ensure that projects finish on schedule and within budget. Roofing software uses technologies like drone imagery to ensure correct roof measurements.
Increases profits – Accurate roof measurements from roofing software help reduce material waste during the roofing process. Optimal material usage eliminates excess expenses, which leads to higher profits.
Eliminates human error – Roofing software helps ensure that roofing tasks are free from any errors. This ensures that services are high quality, resulting in client satisfaction.
Boosts sales – Perfect roof measurements from software help with developing a perfect proposal. Perfect proposals increase customer trust and boost sales.
Improves safety – Roofing software ensures that crew members remain safe by eliminating the need to climb onto roofs to take measurements and pictures. Software makes this possible through the use of drone imagery.
CRM integration – Apart from accurate measurements, roofing software provides CRM features so roofers can easily manage customers and projects. Additionally, all crew members can view up-to-date information, hence improving crew member collaboration.
Faster report turnaround – After using roofing software, your roof measurement report is downloadable quickly. This saves time, hence ensuring that the project completes on time.
Quality services – Accurate measurements achieved using roofing software ensure that all the other tasks, such as material calculation, are correct. This results in high-quality services and fixes problems like roof leakages. 
The disadvantages of measuring roofs manually
Time wastage – Crew members use a lot of time measuring roofs. This is because they need to physically visit the site, climb onto the roof, and take measurements.
Risky – Crew members can accidentally fall from roofs when taking measurements.
Accuracy – Errors can arise while measuring roofs. This greatly impacts the entire roofing process and can lead to low-quality roofs with leakages.
Material waste – Inaccurate measurements can arise if you fail to use roofing software. Inaccurate measurements lead to the purchase of materials of the wrong sizes. If a roofing material fails to fit according to plan, it might be disposed of, resulting in waste.
How to create a fast and accurate roof measurement report 
The best way to create an accurate roof measurement report is to use technological solutions.
Certain platforms utilize drone imagery to take clear and exact roof images, leading to accurate measurements. Reports are then made available to roofers within hours.
These perfect measurements ensure that the roofing process is accurate and is completed according to plan. Look for platforms that are simple to use so employees don't have to undergo extensive training to use the software.
Conclusion
Many roofing contractors in Cincinnati can unlock the potential of software to help them manage all facets of their operations, including their measurements and estimates.Choose platforms with top-of-the-line features to boost productivity and help you improve profit generation.
You may also like: How to make benefits of agriculture drone software
Image source: Unsplash..com