Click here to get this post in PDF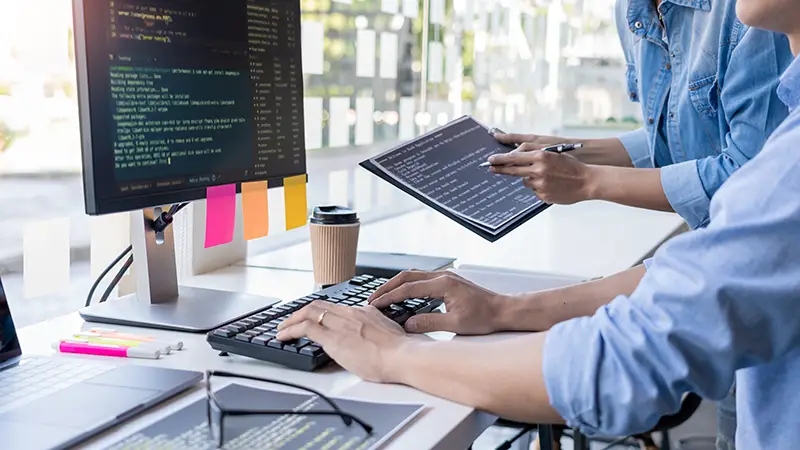 An effective business strategy will have us see the benefits of continuous improvement. It is not just about coming up with a good strategy in the first instance but also about being prepared to continually monitor it to ensure its effectiveness. It will be too late once we note our web traffic, sales, or profits are significantly affected. We can, instead, monitor it more frequently to mitigate the kinds of slumps that have serious consequences for a business.
Monitoring
Software is a good way to monitor a strategy because it allows instant access to what is going on for many different departments. These will be departments that are coordinating to make a strategy work. Any strategy will be better executed by software integrating many functions and having staff all working in the same direction to the benefit of the company.
Managing Customer Data
Computer software can help with the management of customer information. This allows for businesses to see how many new customers there are, whether the old ones are still buying, and in what quantities. Managing your customers is one area of managing your business. They are what makes a business, so we should at all times know their buying habits. This will influence whether we need to, for instance, increase our advertising, or look to further our digital marketing approach in respect of SEO (Search Engine Optimization) or PPC (Pay Per Click). Both these approaches will increase the position of a company in Google search results. This is the biggest of the search engines that customers will use to find businesses.
So, managing customer data can be about managing orders and the information that allows us to know just how effective our marketing campaigns have been. In other words, where we should devote our continued efforts because a boost is required to promote our product or brand more to a certain group of people.
Budgets
The financial information related to budgets can be held electronically and dedicated software is used to manage these budgets. We can see at a glance when we are spending more than we should to achieve our extra sales or run our business. Then not just those in the finance department should have access to financial information when it affects how every department of a business is managed, from those that generate sales to those that strive to keep costs down, whether fixed or variable. The chosen strategy will ultimately influence gross and net profit and determine whether a company grows year on year. 
Excess profits can be retained or reinvested in a company, which will help with future strategies, where extra money is required to achieve them. That is when dividends are not being increased to satisfy shareholders.
Ways Technology Enhances a Business
So, technology will allow us to manage our projects more easily, efficiently, and effectively. We can use productivity apps and benefit from web-based payment systems. The software can measure the engagement of users, whether they be staff or customers. Software is also useful to back up the information essential to our strategies. Social media is an important element of promoting a business and this is technology-reliant. We can spread the message of our brand through various platforms as well as have our website the main source of information for customers. Then this can be made more visible because of the digital marketing techniques mentioned above. Our digital marketing campaigns can put us on the map physically and online. Then ultimately, our customer reach and customer service improve through digitalized strategies that software will be responsible for managing. We should let technology be our ally against our competitors, who will prove to be the opposite unless we do.
In conclusion, the computer software we discover from professional sources online will aid our business strategies through better monitoring, improved management of customer data, and the way budget information is calculated in an instant and displayed on a need-to-know basis. 
You may also like: Online Software: How Digitalization Has Changed Business?
Image source: Dreamstime.com