Click here to get this post in PDF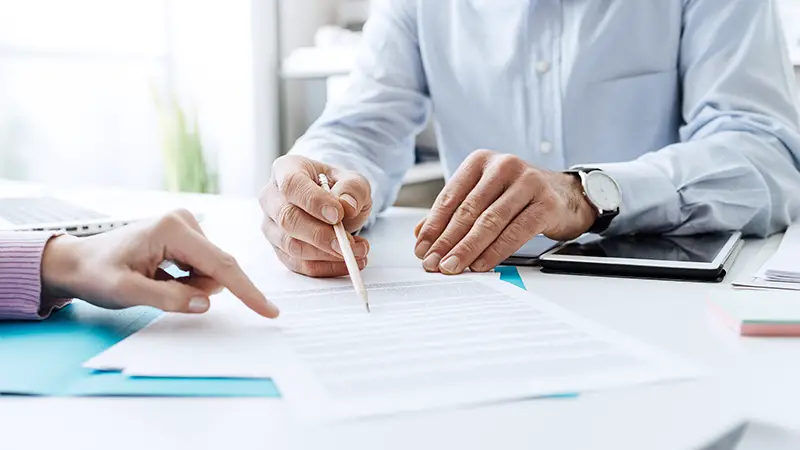 As technology evolves, so do your client's expectations. For this reason, finding the best possible contract lifecycle management software (CLM) is crucial. It is the most effective solution for increasing efficiency, accelerating cycles, reducing costs, and exceeding expectations. While there are many CLM options, not all of them suit small businesses in terms of setup, pricing, and more importantly, features. Since using such software can help your small business become competitive in the market, we have selected a few solutions that check all the necessary boxes.
Evisort
MIT and Harvard alumni recognized the need for using centralized contract management systems. That is why they developed a platform with one of the fastest ROI rates in as many as 30 days. Evisort takes pride in automation, so its users don't have to manually search large amounts of data. Since drafting, editing, and filing contracts is a team effort, the platform allows the staff to collaborate throughout the lifecycle. Through the intelligent dashboard, they can quickly go through any contract scanned in PDF or Word and extract essential information. Lastly, small business owners can enjoy many benefits of various integrations with other enterprise software.
Parley Pro 
As a small business owner, you need strong allies to compete against lucrative brands. Since time is money, automating tasks is the best way to stay ahead of the curve. It saves resources allowing you to execute more high-quality contracts in less time. You can use reminders to avoid missing deadlines and create searchable repositories for a smoother organization. With an efficient business solution like this, contract experience becomes optimized, therefore less dreadful for everyone involved. As a result, you can build strong business relationships with your partners and clients. More importantly, you get valuable insight, which helps you to make informed business decisions. That is why it is important to find a CLM solution provider like Parley Pro to grow your business.
DocuSign
When it comes to software, the greatest priority of small businesses is affordability. With DocuSign, you get an inexpensive tool for managing all your contracts. You can choose one of three available packages depending on your business needs. Apart from being affordable, this software is also user-friendly. All parties can enjoy a streamlined and smooth process. They can access it through browsers or mobile apps available on iOS and Android devices. Once you and your associates start using DocuSign, you can access templates, repositories, reminders, and forms. If you need to use Microsoft or Google services, the app has covered you thanks to its 350 built-in integrations.
Conga Contracts
It takes a village to draw up proper contact. With Conga Contracts, you have complete control of the entire process. Since this software has fully automated features, too, you can enjoy higher compliance and rapid cycles. Thanks to automation, it becomes more efficient and organized. Equally important is that you can create even the most complex contracts without errors. Also, the risks associated with different types of contracts are minimized. Like other tools, this one too has built-in solutions for you to use whenever necessary. While your associates collaborate on contracts, you can oversee their work and track the newest document versions in an easily retrievable and secure repository.
Outlaw
Outlaw prides itself on being flexible and accessible to teams of different sizes. Without maintenance fees, but with eSignatures and unlimited storage, it has been described by its clients as "great value". The system successfully combines various aspects such as negotiation, contract creation, and collaboration. Like others, it contains templates and allows customization when necessary. The platform is popular because it enables large and small companies alike to speed up their contract lifecycles through automation, rapid contract data retrieval, and endless integration possibilities. Companies are already using these possibilities every day, but in combination with the platform, they'll be able to achieve better results.
Conclusion
Technology and client expectations never stop evolving. The best way to deliver and outperform competitors is by taking advantage of CLM software. With the right software, you can reduce risks and costs, simplify tedious administrative procedures, and lay the groundwork for gradual growth.
You may also like: Analyzing The 9 Stages of Contract Lifecycle Management
Image source: Shutterstock.com