Click here to get this post in PDF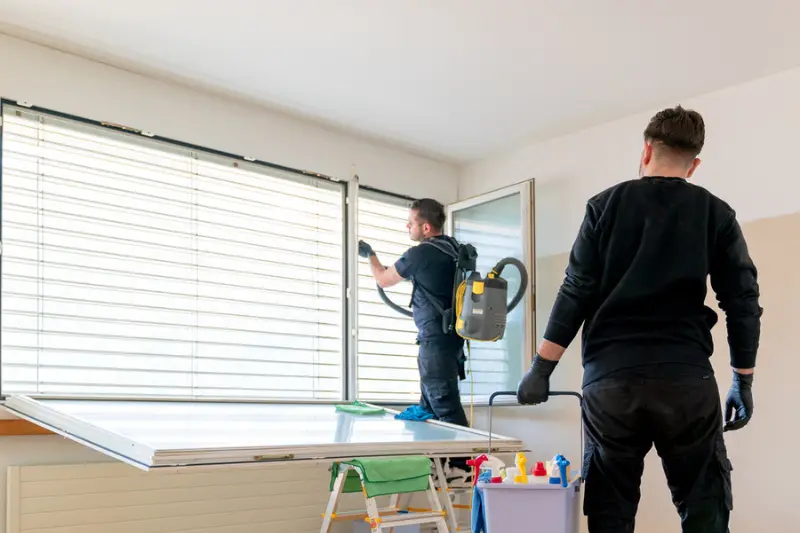 The cleanliness of your business space impacts the reputation of your business and affects the health of your employees and customers. Several business owners employ specialized cleaning staff to clean their premises regularly. The task of vacuuming your interiors may be strenuous and time-consuming. 
Commercial backpack vacuum cleaners can help make the process easier, faster, and more efficient. Studies show that backpack vacuum cleaners can improve the productivity levels of your cleaning staff. 
About Backpack Vacuums
Backpack vacuums offer users all the benefits of upright and canister vacuums and more. The machine sits on the user's back and does not have to be dragged around. They are designed to be portable and are more ergonomic than other vacuum cleaners. The vacuum cleaner's weight is distributed evenly over the user's back, so there is minimal risk of developing back problems. They usually come with HEPA filtration technology and replicable filters. 
Spaces like malls, restaurants, and stores may have several stairs and other narrow and congested spaces. Backpack vacuums have comfortable shoulder straps to strap the vacuum onto the user's back. They are excellent for cleaning commercial and industrial spaces that are large and widespread. It is much easier to clean these spaces with backpack vacuums.
Benefits of Using Backpack Vacuums
Backpack vacuums offer a range of benefits that other vacuum cleaner types don't offer. The demand for backpack vacuums went up by over 34% since 2018, owing to the enhanced comfort levels and conveniences they offer.
Portable and Lightweight
Commercial backpack vacuum cleaners are designed to be highly portable. The vacuum cleaners and components are made of lightweight materials like high-grade plastic. Your employees will not have to carry the vacuum around to clean your building. Backpack vacuums are essential if you have a business space with plenty of shelves or other wall fittings. 
Flexibility and Maneuverability
Backpack vacuums are more manoeuvrable than canister vacuums or upright vacuums. Since the vacuums come with extendible chords, they are easier to handle and provide more flexibility. These machines are capable of reaching and cleaning surfaces that standard vacuum cleaners cannot reach.
It's also easier to climb stairs and clean steps with backpack vacuum cleaners. Since users are cleaning in an upright standing position, these vacuums can reach higher than upright and canister vacuums. Cleaning your office furniture, shelves, and fixtures like air conditioners and lights will be much easier if with these vacuum cleaners.
Ergonomic and Health Benefits
Commercial backpack vacuum cleaners are designed to be ergonomically efficient. They offer a wide range of health benefits. Since the weight of the vacuum is distributed evenly on your employee's shoulder, and back, the chances of developing spinal issues, chronic back pain, and body pains are minimal. 
Commercial premises are much larger than living spaces. Your employees may take hours to finish cleaning the whole space. Bending multiple times to pick up the vacuum could or carrying the entire weight of a bulky vacuum cleaner while climbing stairs can cause several health issues to your employees. 
Further, users will not have to vacuum in uncomfortable positions for extended periods. They can vacuum in a healthy, standing position. Since the vacuums are lightweight, they do not cause shoulder pains and back pains.
Improves Productivity Levels
Backpack vacuums improve the productivity levels of your employees by over 23%. Since the task is less exhausting, they can clean more efficiently without burning out. Employees can also cover more spaces because the vacuums are easy to use. They can use both arms for cleaning. 
Hence, the strain is not focused on the one hand. Commercial vacuum cleaners offer more freedom of movement. Employees online require fewer cleaning hours if they use backpack vacuums. 
Air Filtration
Backpack vacuums have HEPA filtration capabilities. Hence, your employees can clear off dust, pollutants, bacteria, and allergens present in the air. Air filtration improves indoor air quality. 
Commercial spaces are more prone to dust, bacteria, and dirt than residential homes. With HEPA air filters, backpack vacuums can remove particles that are larger than 0.3 microns from the air. They essentially help sanitize your space.
Cost-Effective
Backpack vacuums are more cost-effective in the long run. Since your employees can clean more efficiently and productively with these vacuums, you will only find fewer cleaning staff members. Since the vacuums can clean even tiny nooks and corners, you will not need to hire external parties for deep cleaning.
Backpack Vacuums are the Right Choice
Backpack vacuums help optimize the work efficiency levels of your cleaning staff. Since they offer ergonomic benefits, your staff members will not develop health issues or pains due to overexertion. The advanced filtration systems that form part of these vacuums can give you a cleaner work atmosphere. 
You may also like: Different Methods of Carpet Cleaning: How They Work
Image source: Depositphotos.com