Click here to get this post in PDF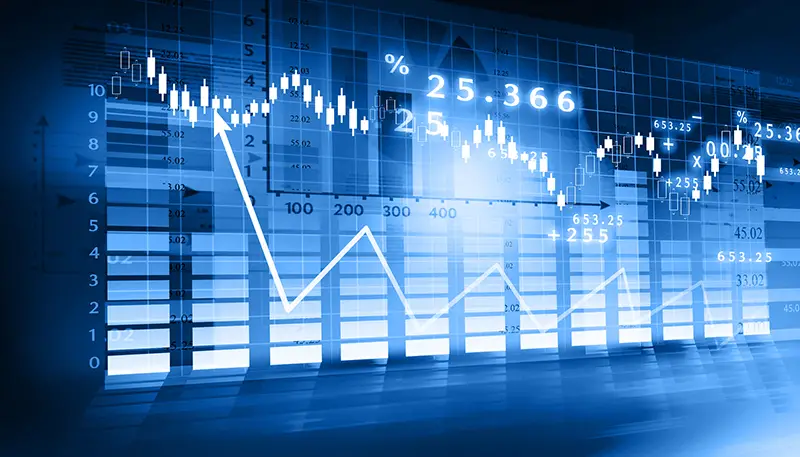 In 2022, the stock market entered the red zone. Exceeding "safety limits" didn't shy away from any industry – chipmakers were no exception. But that's history now. It's 2023 over here, and it might be a good moment to invest in some semiconductor companies and make a profit. Taiwan Semiconductor Manufacturing Company seems to be a good game this year. At the very least, some market analysts believe it to be in a strong position. Let's try to find out why.
But first, you really need to see what was going on with the shares of semiconductor manufacturers over the course of 2022. It will help you appreciate the scale of the problem. Qualcomm, TSM, Micron, Intel, AMD – all these giants here demonstrate a synchronized fall into the abyss.

A weighty conclusion one might reach while looking at the chart is that TSM stock movements go together with general market movements. Meaning that the fall is connected — in the first place – not (only) with the company itself, its internal and external issues, but with global affairs.
At the same time, Taiwan Semiconductor Manufacturing Company has a special role in the semiconductor industry. It's the biggest contract chipmaker in the world, with a 50% share of the global semiconductor foundry market. And if that wasn't enough, it's also the main chip supplier for Apple and its new iPhones supporting 5G. Hopefully, now you can see the significance of this figure. These facts also allow us to add Taiwan Semiconductor Manufacturing Company to the list of 5G stocks.
The economic performance TSM delivered at the end of Q3 2022 was impressive. The third-quarter revenue growth amounted to 35% year over year – $20.23 billion compared with the $19.91 billion consensus.
Moreover, the margin results were even more outstanding. The Q3 gross profit margin increased to 60%, and the Q3 operating profit margin to 50%. In addition, the company managed to achieve these numbers at a time when smartphone sales were decreasing. 
Sounds like a real goldmine, doesn't it? Well, try to take those rose-colored glasses off when analyzing these results – the performance is great, but the overall market situation and the world economy remain unstable. So, don't let the stats enchant you – remember to be rational.
Also, try to expand the boundaries and take a look at the big picture. TSM stock might be a good choice for a long-term investment. Chips are used in production of all possible devices – they are the brains of smartphones, cars, drones, space vehicles, computers, etc. In tough times, demand decreases (which is understandable) – and the resumption of demand is a powerful growth driver.
Another factor in favor of TSM is that the company plans to kick-start mass production of its next-generation 3-nanometer chips – it's an additional nitro charge for its engines in the semiconductor race. Analysts believe that Taiwan Semiconductor Manufacturing Company has great prospects and can expect impressive growth by the end of 2023. The consensus forecast for TSM stock is a +78% growth in the next 12 months. But before you click that 'Buy' button, remember always to do your own research and make decisions based on it.
You may also like: Weird Connections Through The Market