Click here to get this post in PDF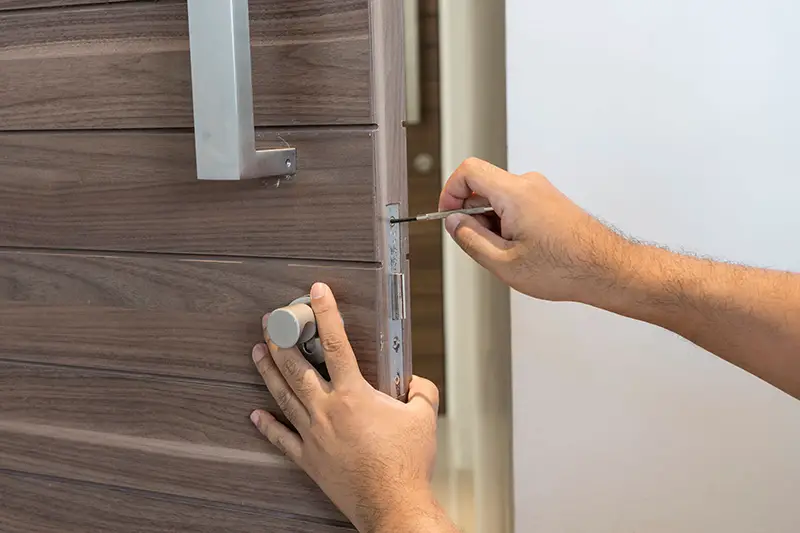 If you run a business, you always want to secure your properties. This way, you won't lose the essential assets necessary to run your company. Additionally, keeping your business premises protected will help create a safer working environment for your staff.  
Thus, to establish safety and security, you can consider partnering with a professional locksmith. These individuals or companies work around the security issues that business enterprises may face. Therefore, they can provide the best security solutions for your business premises. 
Why Hire A Locksmith?
A professional service provider like Locksmith Plus Inc. or any other similar company can help keep your business premises safe and secure in many ways. They include the following:  
Helps Assess Your Company's Security System 
The first and one of the most important roles a professional locksmith will play in your company is to assess your security system. That helps you understand the current security level so you can make the necessary changes to improve safety and reduce security risks.
Helps Secure Cash And Other Valuable Items With A Safe
Before, safes are only used by banks, but that has changed over time. Today, almost every business enterprise, whether small or large, is using a safe. You could also follow suit and find a safe to secure cash and other vital business documents.  
If you're wondering where to buy a safe, you can get one from a locksmith. They'll also help set the right lock combination to ensure no unauthorized person can access it. In case you forget your locks combination, a locksmith will also help you unlock your safe. 
In addition, a professional locksmith can repair your safe anytime it has issues. Thus, making sure that your property or valuable items are safe.  
Sometimes you may need to change your locks, maybe because the keys were misplaced. It could pose a threat to safety because anyone who has access to the key can easily open your business premises. However, changing the locks wouldn't be ideal, especially if they're still in good condition. Therefore, you only need to rekey your locks, which is a service a locksmith offers.
Rekeying the locks will be less costly than buying and installing new locks for your business premises. So, if you're looking for a cost-effective way of improving the security of your business, consider hiring a locksmith to help rekey your locks.  
Helps Find Reliable Security Systems
Another reason you may need to hire a locksmith is that they can help you find a reliable security system. If you're still using outdated security systems and products in your company, you should consider upgrading them. However, with so many security systems on the market, selecting the right one for your property can be challenging.  
Whether you want to upgrade your locks or other security systems, a professional locksmith will help identify the right one for your business. They can also recommend brands that sell high-quality security systems, so you wouldn't have to worry about their reliability.
Choosing The Best Locksmith
As you've read in the previous section, there are several benefits of partnering with a locksmith to secure your business premises. However, you must hire the right service provider.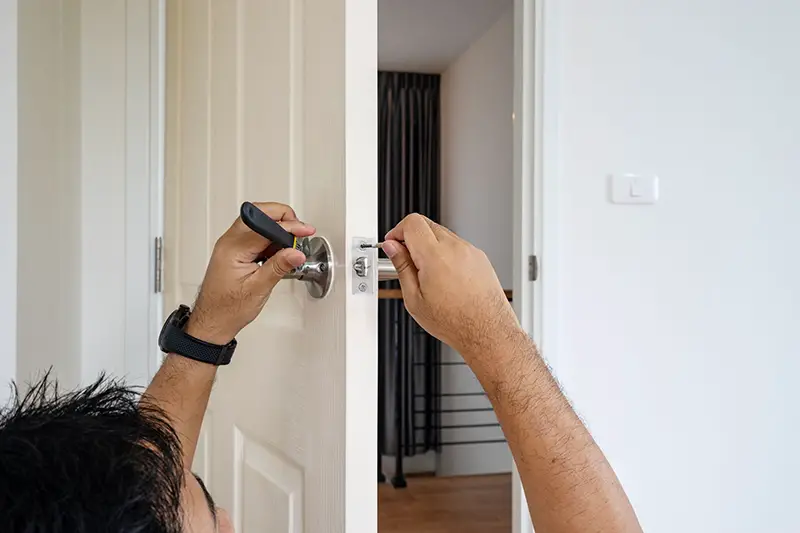 But with so many locksmiths offering the same services, it can be tough to select the best one. So, how can you find the best locksmith? You can achieve that by adopting the following tips.  
1. Select A Locksmith With The Proper Credentials
When finding a commercial locksmith, it is best to check their credentials first. That is deemed necessary since some people providing business security services aren't professional locksmiths. They might be operating illegally or only delivering poor services.
Although there are no professional qualifications to become a locksmith, it would be better if your preferred service provider attended training courses on basic security checks. Additionally, check to confirm that the locksmith you want to hire comes from a licensed company. That doesn't only guarantee you quality services, but it also helps avoid issues that may arise in the future.  
2. Choose An Experienced Locksmith Service Provider
Checking credentials is necessary to help connect with a genuine locksmith company and technicians. However, that alone might not be enough to ensure you hire the best partner in your area. You need to take another step and determine their experience level. 
To begin with, check if the company you select has been in the industry for several years. Additionally, ensure that the technicians assigned to work with you have also been in the industry for a while. That's important since the quality of work will depend on one's experience. Therefore, the more experience they have, the better the outcome. 
3. Hire A Company That Provides Quality Services At A Reasonable Price
Getting everything done within your budget is necessary to help reduce costs. But you shouldn't compromise the quality of work for low prices. 
You must understand that some locksmiths who offer low prices deliver poor security services. Thus, working with such companies or individuals may not be a cost-effective option. 
At the same time, it's important to know that some commercial locksmiths may ask for high compensation to make you believe they are the best on the market, which isn't always true. Therefore, their pricing structure doesn't determine the quality of work they can deliver. That is why select a service provider who offers quality work at reasonable prices.
4. Ask For Recommendations 
When finding the best commercial locksmith, it can be wise to ask for recommendations. It involves talking to other business owners and industry peers about the service provider they can refer to.  
Hiring locksmiths has now been deemed a necessity among businesses. Therefore, you'll likely get a lot of recommendations. However, it'd be a good idea not to make your final decision or selection merely on recommendations. Do thorough research on each service provider on your list and hire the most suitable for your company's security needs.  
Takeaway 
Working with a locksmith can be a game-changer to your company's success since they can help secure your properties and minimise security risks. In case you lose keys or forget the combinations of your safe lock, a locksmith will always be there to assist you. You can adopt the tips above to ensure you hire the best commercial locksmith for your business needs. 
You may also like: Security Tips for Your Office Building
Image source: AdobeStock