Click here to get this post in PDF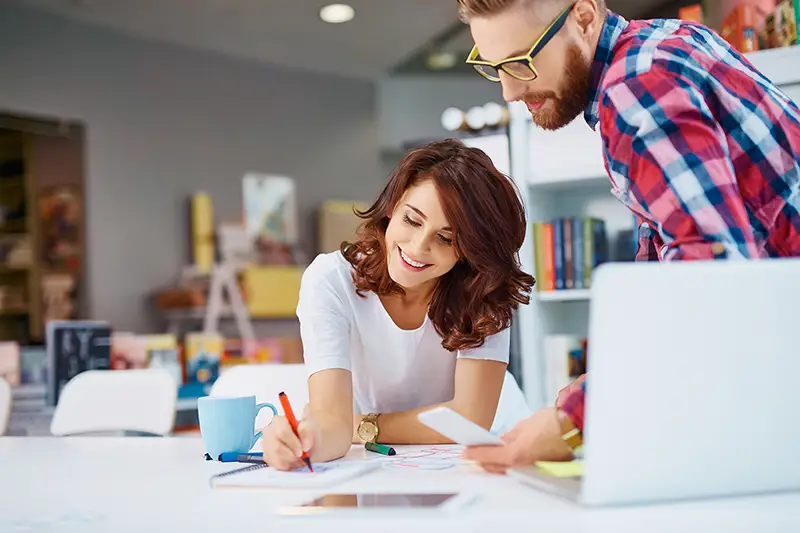 If you are either running a company or trying to sell a product, more likely than not, you have a website set up where clients can go online and view what you are all about. The number one thing you want your website to do is to inform potential clients who you are and what you care about. The one problem many people run into when they are setting up these websites is that they provide a content overload to people and that creates nothing but a negative effect on the viewers of their website. So when you are setting up your website, that is one thing you are going to want to keep in mind.
Be Precise and Specific with Your Info
When you begin to make your company's webpage, you are going to want to get rid of all the fluff and nonsense. Too many times do potential clients find a company's webpage, go on it, and are not able to find the direct answer they are looking for. So when you build it, make sure that you make it known right away what products or services you have to offer. You may want to make it personal by adding a "Bio" page to let your potential clients know who you are. Once you have that, the rest of your website should be solely based on what you can bring to the person's life and how you will be improving it. To recap, you will want to inform them about what you are selling, what it will cost them, and where they can reach you. No fluff at all. Just straight facts.
Try Not to Overuse Words
Once you make sure your webpage is precise and to the point, the next thing you will want to look at is if it is too wordy. As time goes on, fewer and fewer people are inclined to read a bunch of words to a simple question. What they may do instead is watch a video you have placed on your website that answers all their questions and concerns. While you may not be tech-savvy, there is free online text to speech that will allow you to transform the words you have written for your website into an easy-to-watch video. This way your website mixes up the number of words your potential clients have to read along with some videos that they can watch while still getting direct answers to the questions that may have led them to your website in the first place. 
In the end, when you are making a website for your business you are going to want to cut out the fat. The last thing you want is to attract someone to your website only to have them be turned off by what you placed there. So that is why it is important to stick to the point and switch it up. You want people to have an experience when they click on your page. You do not want them to feel like they are reading an essay. So use the tools available to you and just see how many conversions a well-thought-out website can bring in.     
You may also like: How to Create Website Content That Your Customers Love
Image source: Shutterstock.com