Click here to get this post in PDF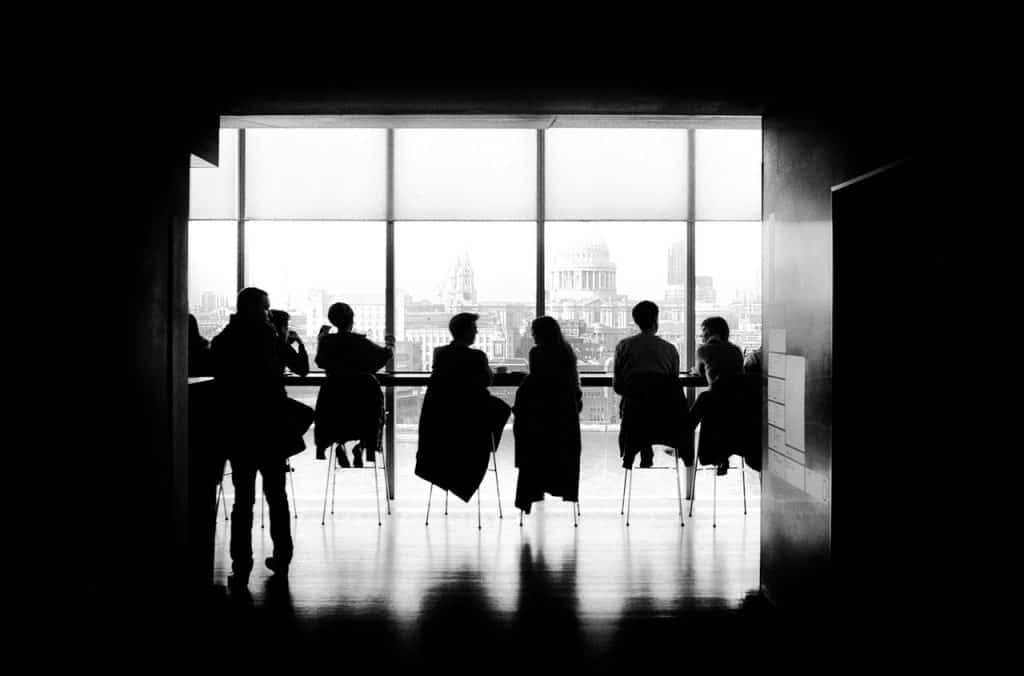 Most small businesses have the capacity to sponsor an overseas worker, but many fail to utilise this opportunity. International recruitment isn't just for big business; it is actually a highly effective strategy for helping SMEs evolve and grow.
Never Fear the Skill Gap Again
Britain is currently in the midst of a major skills shortage, and nobody is hit harder than small businesses.
Unlike big businesses, who have the clout and financial firepower to draw in the skilled workers they need, small companies are often left on the back foot, unable to either offer the incentive for skilled workers to join, nor the high salaries required to entice them.
But an empty desk can be very costly. Delayed work; increased workload; inability to take on new customers; employee training; a drop in morale; efficiency and quality. All of these things cost businesses larges sums of money and are almost guaranteed to occur if your company can't fill its skill gaps.
If you can't afford to pay them and you can't afford not to pay them, what can you do?
Let's use engineering as an example. Engineering in the UK is a job market facing a skills shortage. This drives costs for hiring up, and the average salary of an entry-level engineer — one straight out of education with little work experience — is £30,000 a year. A steep price for a small business.
In India, however, the unemployment rate for engineers is high. Seen as a job of very high status, millions of Indian people study engineering at university, and the country is producing swathes of highly qualified graduates – yet they cannot find work. If they were to find work, they would be paid the equivalent of £4,000 per year.
Now, we aren't suggesting you offer an Indian engineer £5,000 to travel to the UK and work for you – that just wouldn't be feasible. However, by offering an affordable yet competitive wage, you could easily entice workers to your engineering business at a fraction of the cost of hiring domestically.
While you would face some additional costs of relocation, the benefits of a cheaper worker who has filled your skills gap far outweighs them. This practice can be applied to almost any skills gap you can think of. Just about every job market that is experiencing a skills shortage in the UK will be booming elsewhere in the world. Even if they aren't experiencing a skills shortage, however, you can almost always offer benefits like increased salary and quality of life unattainable in their country of origin.
A good place to look for these types of workers is the next 11: Quickly developing economies with highly skilled workers.
Important note: When hiring international staff to fill skill gaps, you must be upfront about the fact that this is a working visa and not permanent settlement. New immigration laws require workers to earn £35,000 to become citizens of the UK. However, they are still permitted to enter the country and work while sponsored by your business.
Diversity Business Culture to Get Ahead of the Competition
99% of all private sector business are classified as SMEs. That's over 5.5million companies.
Unless you offer an utterly unique service — a growing rarity in the modern age — you are going to be up against at least a dozen other businesses in your area all offering something very similar. With so much competition out there, one of the greatest keys to success is outshining your competitors.
Common ways businesses try to stand out from the crowd are through branded marketing strategies, community engagement and social media. However, the problem is that these are, indeed, common methods, which doesn't really help you stand out.
Enter your new international recruit.
Your new recruit does things a bit differently. All countries have their own working cultures, with unique outlooks on everything from customer service and marketing to internal management and employee engagement. In China, for example, the focus is very much on customer relations: The more you invest in a customer, the more they will invest in you. Whereas in Belgium, the primary focus is on happy employees: Happy employees make for efficient and productive employees, in their culture.
Nowhere has the 'right' way of doing business, but each country has proved to find effective methods of achieving success.
By hiring an international employee, you can incorporate the best parts of their working culture into your own, creating a best-of-both-worlds hybrid. As international recruitment is rarely considered by SMEs, this gives your business a unique edge that other competitors simply won't have.
Also read: The benefits of hiring a workforce with international experience
About the Author
Heather Darby is the marketing manager at Gerson Relocation, London-based international relocation specialists. Momentous Relocation are experts at relocating international employees, offering unique benefits and services — from visas to area orientation — to help make the transition as smooth and stress-free as possible.
Over her time at Momentous Relocation, Heather has gained ample first-hand experience in employee relocation and is passionate about using her knowledge to help other businesses grow and develop.