Click here to get this post in PDF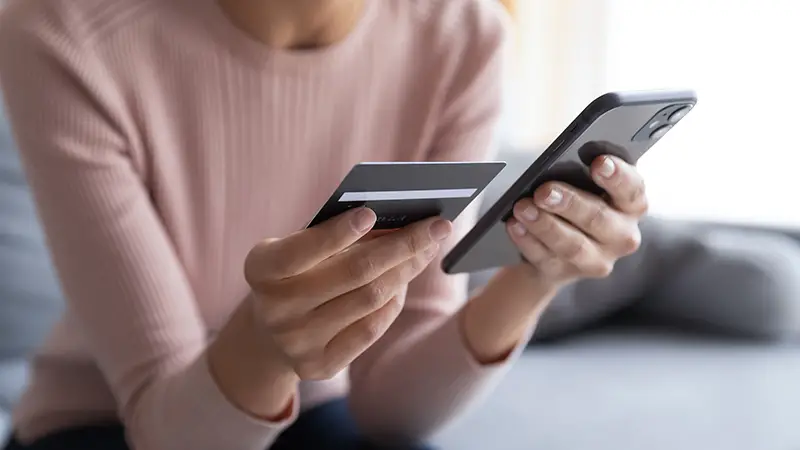 BNPL services changed how we shop
As part of the embedded finance revolution, BNPL solutions quickly became one of the biggest players in the world of digital payments. Fueled by the global shutdown from COVID-19 and the resulting surge in e-commerce, many users on every continent encountered BNPL services for the first time, with the interest-free and installment-method payments being hugely attractive to shoppers. Likewise, retailers were equally quick to sign on with the promise of high conversion rates, frictionless journeys and increased spending from customers.
Now in 2022, we want to take a look back at the most noteworthy effects that BNPL has had on FinTech services—and, more specifically, how the digital payments market might be forever changed.
The BNPL model: what's the secret?
As expected, there are always challenges and risks in pioneering markets such as digital finance. Yet what really sets BNPL apart is how well these products were developed to meet the needs of both consumers and retailers.
Let's explore the specific factors that contributed to its profound effect on the overall digital payment ecosystem:
User-centric & seamless experiences: These are often highlighted in product development circles, but few showcased their significance as well as BNPL platforms. Not only did BNPL become a 'quick click' at checkout on your favorite retailers' websites, but they went further by creating their own apps. Here users can shop, see customized deals and make purchases with transparent payment plans on the spot. Check out this in-depth webinar from Paidy, Visa and Star – industry leaders in alternative payment solutions – to get a better picture of the future of BNPL and how providers can build on the successes they've championed so far.
Effective distribution networks: A major aspect of BNPL's success, and a roadblock for anyone hoping to move into this space, comes down to distribution networks. Within BNPL providers, established firms like Klarna and Affirm have developed sophisticated platforms and third-party integration to make large revenues from online merchant and in-store partnerships, while smaller competitors and startups often don't have the same opportunities—at first. Moreover, other FinTech companies have digital finance solutions that compete like installment payment plans for personal loans or credit cards. What sets them apart, however, is they require more energy and attention than simply clicking the BNPL provider at checkout. As you consider your next digital finance product, focus closely on possible ways to build distribution networks that have the added benefit of creating barriers for competitors.
Skyrocketing spending behavior: On the retailers' side, BNPL benefits visibly translated into improved conversion rates and average order value (AOV). Some quick numbers to digest—60% spend more when BNPL is available and 81% have used BNPL-specific apps, leading retailers to report a 45% AOV increase with customers of all ages due to BNPL. Despite 2022's rising interest rates and decreased consumer spending, aspects that fueled BNPL's boom, these companies span the globe and continue paying attention to evolving consumer needs. Find out more in this BNPL infographic, put together by Star's FinTech Practice team by interviewing 400 BNPL users in 8 countries to identify key insights that are shaping the future of payments.
Customized to local markets: One final, and important, way that has allowed BNPL to lead the charge in digital payments is by adapting to domestic payment markets. There's no one-size-fits-all approach, and different countries have distinct cultural norms when it comes to payment schedules and structures. This was especially the case in Japan, a market famously difficult to enter. Working with Paidy, the success of this custom BNPL development relied largely on cultural adaption, speed to market and FinTech innovation.
Pioneering the next iteration of BNPL services
BNPL represents the potential that emerging technologies have to further transform today's digital payments. At Star, we know it's time for both traditional firms and FinTech startups to start reimagining the lending landscape for what comes next. No matter what continent, our FinTech services emphasize the fundamentals needed, from ideation through launch, to deliver effective end-to-end product development.
CTA Explore our services
You may also like: The Basic Information About Payments And Transfers In The EU That Everyone Needs To Know
Image source: Shutterstock.com