Click here to get this post in PDF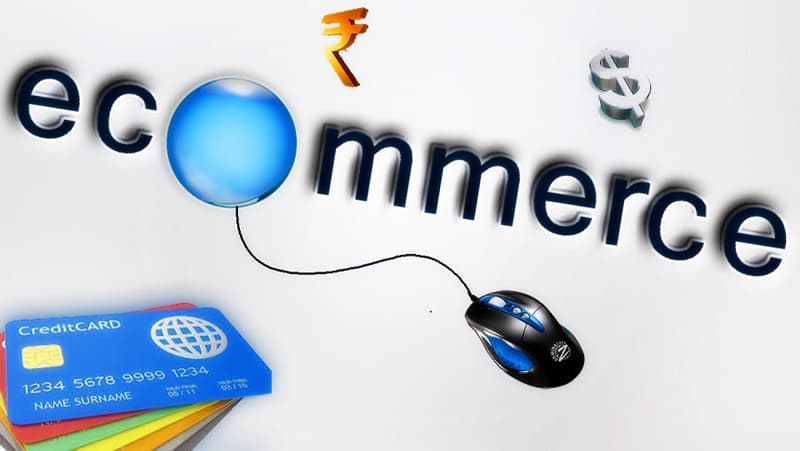 The Australian technology world is abuzz with new yet promising technology, the blockchain. This distributed ledger technology that is the underlying technology behind Bitcoin has disrupted the IT landscape in ways that have not been witnessed since the arrival of the internet. Blockchain technology is here to make businesses small or large more transparent, efficient, democratic, secure, and decentralised. While the most noticeable application of this decentralised technology is in the financial services industry but is also finding its application across several industries and one of them is e-commerce.
However, before moving onto how it will revolutionise the e-commerce sector, let me explain what blockchain technology is.
What is Blockchain and How Does it Work?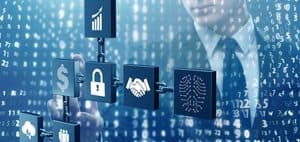 The blockchain is a distributed ledger technology that is perceived to be a disruptive technology with the potential to transform business models and other networking technologies. However, the truth is, it is more of a foundational technology that can create new paradigms for sharing transactional data. Businesses are trying to figure out ways to leverage this technology to save time, cost, and redefine business processes. A blockchain application development company can help you with this process.
Based on a peer-to-peer network, blockchain technology stores, tracks and verifies all the transactions done. Every time someone does a transaction on a decentralised exchange like sell coins, transfer coins or buys a product or service with virtual coins, the ledger records that transaction in an encrypted form, thus offering protection against cybercriminals and highlighting the possibility of eliminating the third party provider, which is usually the bank. Furthermore, anyone in the network has the authority to view any transactions or entries made by any participant in the network making it impossible for an entity to take control of the network. All these features allow autonomous management, making it a highly trustworthy system.
Blockchain technology offers innumerable business opportunities for the e-commerce sector. Let's analyse how one can apply blockchain technology to simplify their businesses.
How Blockchain Revolutionises E-Commerce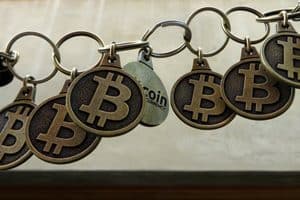 E-commerce is all about transactions and blockchain development solutions make these transactions safe, fast, and efficient offering convenience to both retailers and end-users. Blockchain technology eliminates the middlemen thus streamlining operations and reducing complexities at all levels. Simply put, blockchain technology offers an efficient way of improving customer experience.
Here I am explaining the other opportunities that blockchain will create in the e-commerce market.
The smart contract is a widely popular add-on feature of the blockchain. It is a computer program capable of automating certain e-commerce related tasks according to pre-set rules. It helps e-commerce businesses to operate round the clock while cutting down on costs needed to hire staff to carry out the same tasks.
Smart contracts can also facilitate inventory management, meaning it allows online retailers to manage and control inventory items. This not only allows entrepreneurs to just check the number of items in the inventory but they can also order replacement stock when a certain threshold is reached. This means that the online store will never show out of stock again thus offering convenience to end-users.
Loyalty Programme Rewards
With adopting blockchain development solutions in the e-commerce process, retailers can easily issue redeemable reward points to their customers whenever they hit a certain spending amount. These reward points can be redeemable across different e-commerce sites. Customers will benefit from these personalised offers and e-commerce businesses can use these loyalty programs to attract more customers and expand their reach.
Access Receipts and Warranties
Blockchain technology provides online retailers and their customers to store receipts and warranties of products. So, that they are never frustrated by having to find out the specific paper receipt or being able to prove warranty coverage. Thanks to the blockchain technology, both buyers and sellers can access the data of receipts and warranty claims easily and validate the proof of ownership.
Merchandisers in Australia and from different parts of the world are turning to e-commerce to uplift their business endeavours and blockchain technology is backing up their online sales and transactions. Besides being faster and cost-effective, blockchain can facilitate all activities that the current e-commerce system allows. With so many benefits to offer, why stop, get blockchain technology implemented in your e-commerce store and take it to new heights. If you are worried about how to go about the process, Blockchain Australia can help.
You may also like: 5 Things Your e-Commerce Startup Business Needs To Succeed