Click here to get this post in PDF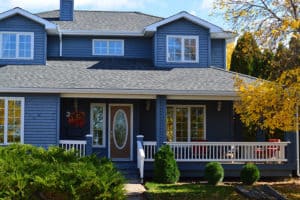 Before you scratch your head too much over where to find buyers for off-market properties, consider that there are so many people who would be interested in buying a property, only that they do not have the time to look for one.
The good news is that you can find various ways in which to let your potential customers know of your properties. Among them are the following best ways:
Direct marketing
The very first thing you should try out is directly marketing your off-market properties. Direct marketing involves various techniques, for example, email marketing, advertising on traditional media like newspapers and television, among others.
Work with Real Estate Agents
As people, potential customers, are busy looking for off-market business listings, it is about time you considered working with real estate agents. The thing about these agents is that they have been in the real estate business long enough to know their way around off-market properties. As the very initial steps of your process, let the agents find some local investment properties surrounding your off-market properties so they can narrow down on the kind of competition to anticipate.
Remember that the real estate agents know about the location where off-market listings are found, which means they are better at directing property investors toward a property than you would be.
Online media
The world is so tech-savvy today that almost everything is possible with the help of technology. This understanding should point you toward using online media to find buyers for off-market properties. There are different media to capitalize on, for example, online advertisements, websites among others. The best thing with online media, particularly sites, is that they accumulate all the relevant information in one point, making it a lot easier for target buyers to come across the market listings.
Ideally, you can decide to come up with your own website, or choose to rely on real estate agents with platforms that already have a steady traffic flow to consume their information, and ultimately buy your off-market properties.
Networking and relationship building
If ever there is a profession that is people-centered, it is real estate. People use networking as the direct means to land their dream type of investment property. By knowing people who know people, it becomes a lot easier to decide on which property to invest in.
In essence, social validation is predominant in the identification of off-market properties to buy. If therefore, you use your networks properly, you will find so many buyers interested in your properties within no time, as compared to you overlooking their significance.
Social media
Today, social media is a solution for everything. As search engines, social media platforms provide the ideal environment to reach out to a broader audience, where potential property investors are. It is easy for people to find off-market listings by typing their searches on the different forums, not to mention, a lot easier for audiences to spread the message across their circles.
Nevertheless, understand that social media platforms are very competitive, considering the number of people who have quickly realized the power of social media in real estate.
You may also like: How to Know if a Fixer-Upper is Worth Buying