Click here to get this post in PDF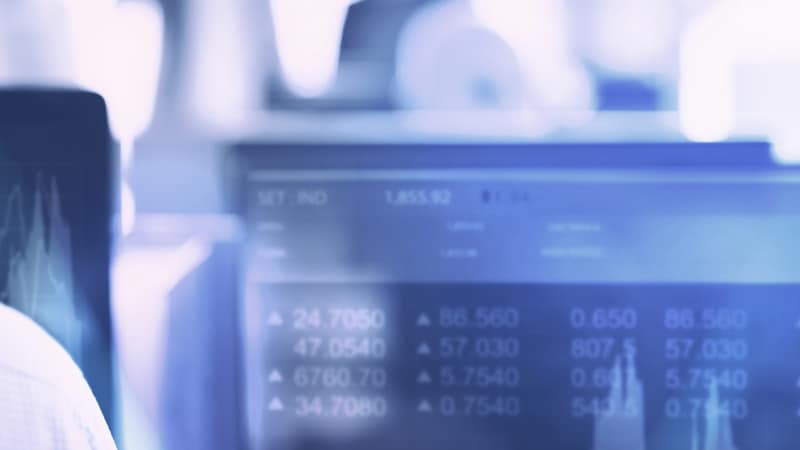 Today's big-name companies dominate the stock market. But most of them went public at a time when they were still small-caps. That includes companies with valuations over $1 trillion, such as Apple (AAPL) and Microsoft (MSFT). Investors who plunked down tiny sums on those names enjoyed massive, wealth-creating returns.
This doesn't have to take an entire lifetime either. An investor could have bought shares of Amazon (AMZN) for $6 in 2002 after the tech crash. Today, shares are closer to $3,000.
So while the big names dominate the stock market action and get all the attention, it's smaller companies likely to become big companies that are truly the best stocks for long-term investing.
Best of all, there are so many ways to research potential winners in the market these days that retail investors who shun large caps can find truly exceptional investment opportunities. The best trading platform UK can help you keep track of the market and opportunities as they arise. Always combine a good broker platform with the best education possible. Take the time to understand how the system works so you can take advantage of it. If interested in commodities, you can check Uranium Stock Investing.
Best Long-Term Stock #1: Jumia (JMIA)
Missed out on Amazon? Jumia operates as an e-commerce platform in Africa. That includes an online marketplace, bringing together buyers and sellers online, as well as logistics and payment options to ensure goods are transferred and the money changes hands. Besides the traditional sale of goods, Jumia's platform offers services such as flight booking and restaurant food delivery.
Services offer far higher margins than acting as a middleman for the sale of mere goods. So it's a play on both Amazon and on other companies like Delivery Dudes and Priceline, with a little bit of PayPal mixed in.
Africa has a huge potential e-commerce market. The demographics of the continent are young and fast-growing. And Africa has been quick to embrace new technologies, often leapfrogging over technologies that developed more quickly in more advanced markets.
For investors who missed the rise of Amazon or China's Alibaba, this is a chance to get in on a huge potential market on a proven tech play. Just beware, like Amazon most quarters, the company doesn't yet turn a profit. For Amazon, that isn't a problem right now. It's still a problem for other names in the space like Jumia.
But this is a reasonable long-term play on the continued rapid economic growth in an often-under-invested continent. And while the company operates in Africa, it's headquartered in Germany. And with a low price and insiders owning about 38 percent of the company, their interests are aligned with long-term buyers today.
This is an inexpensive stock that could provide the same returns investing in Amazon in the 1990s for patient investors willing to look beyond a short-term price target.
Best Long-Term Stock #2: Pareteum Corporation (TEUM)
Not all tech stocks are giants. Pareteum Corporation (TEUM) operates a communications cloud services platform. It integrates IT and back-office functions with a single-sign-on application program.
It also provides support systems in those areas. Typically, software support is a recurring revenue business, rather than a one-time sale. That makes for improved and consistent profitability over time.
The software space is generally a good place to invest. With no physical product to deliver, the costs of making a product are limited to development, as opposed to manufacturing and delivery with physical goods. That can lead to higher profit margins.
In 2020, remote accessibility is also a critical need, and the company's software is well-positioned for that as well.
The company has seen its shares decline by 68 percent in the past year, even as revenue growth has risen by 468 percent.
However, shares have already more than doubled off their prior low, and a new uptrend in shares appears to be shaping up. Those returns could improve even more if the company's recent surge in revenue growth continues.
Best Long-Term Stock #3: FuelCell Energy (FCEL)
FuelCell Energy (FCEL) has a market cap of over $550 million, but there's a lot of potential for this company to hit a billion-dollar valuation and head higher from there in the years ahead.
Why? The company is a manufacturer and seller of stationary fuel cell power plants.
Fuel cells allow for distributed power generation, utility grid support, and on-site power for places that need it. The company's products serve utilities, industrial locations, as well as educational, healthcare, and data center facilities.
Given the difficulty of improving the existing power grid, the company provides a great solution to customers with its small-scale solutions.
While shares are considerably down over the past five years, the past year has seen a massive upswing in shares. The share price has risen from a low of $0.13 to over $2.36, nearly a ten-fold gain. That's the kind of massive returns possible with smaller companies, and with FuelCell's revenue growth up over 104 percent in the past year, it's likely to continue climbing higher.
---
5 Great Investment Options if You Have $1,000
---
About the Author
Andrew Packer is a U.S.-based money manager and financial writer with a focus on the stock market, options trades, real estate, and commodities.
Image source: Rawpixel.com