Click here to get this post in PDF
Creating photos for your business is essential to your company's development. So you've taken a picture. What can editing do for it? Set the right backdrop: you can make a white background for photos of products in your online store. Put a brand logo or impose a watermark on your images. The overall style: all your photos create the same mood you want. Improve the general quality of images: bright, crisp, with great contrast and the right white balance. Soft shadows will accentuate volume. A good composition: backgrounds and spots are balanced, and each element has enough "air" around it. The right size and resolution: a must-have for optimization. 
So through editing, you can make your already good-looking photos even more perfect. And here comes a question: "What photo editing software to choose?". The good news, you will not need to spend hours searching for the right tool or comparing different editors. We have done all these for you and are ready to share the 3 best photo editors for business with you. Ready? Then dive in!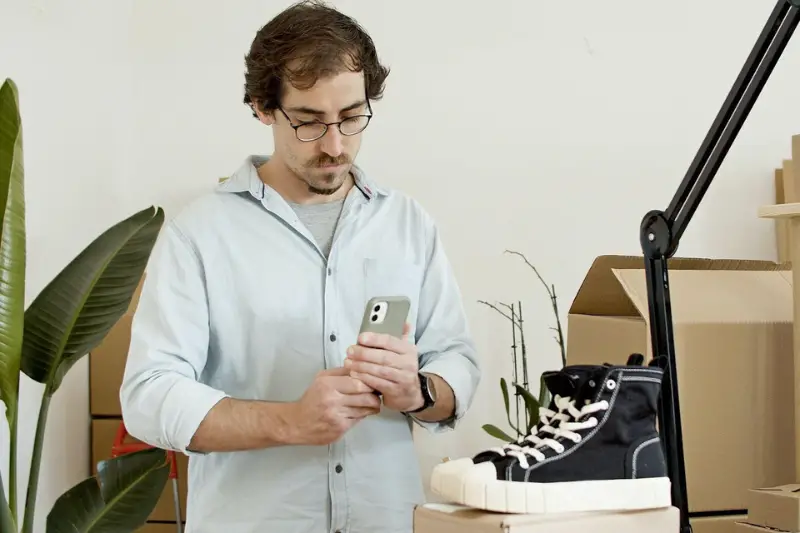 Lightroom 
We will start with one of the most famous photo editing software – Lightroom. This well-equipped program can help experienced amateurs or professional photographers since it has quite a steep learning curve for beginners. But once you have mastered the software, you can employ it to perform basic edits to brightness and contrast, adjust light, color, and details, crop your pictures and use various filters. You can also use advanced tools like healing brush, noise reduction, apply pre-made presets and create your own. In addition, the app allows you to synchronize photos to cloud storage, so you can access your photos on other devices. Nevertheless, there are some cons: no local printing support, limited options for sharing and an expensive subscription plan.
PhotoWorks 
The second program we want to introduce to you is PhotoWorks. Due to its powerful toolkit and clear interface, this software is equally suitable for both experienced users and complete newbies. You can use the content-aware autocorrection to add contrast and vibrancy, fix exposure and boost dull colors. The program allows you to erase unwanted objects, swap the background of your photos, fix small blemishes or accentuate tiny details. The software has a wide range of tools to edit portraits. So this photo editor can help you to smooth the skin of your model, whiten their teeth, remove face shine, and tweak any facial feature: eyes, lips, nose, forehead or chin.
With PhotoWorks you can overlay your business photos with watermarks, logos, or captions. You can enhance your pictures manually or let PhotoWorks do the job automatically. One more function that can save you time is Batch Processing. It will help you to edit multiple photos at once. Make use of this feature to enhance the quality of your photos, add text or watermarks to your images, change the size of your pictures and export them with a click. Start with a free trial and continue using the photo editor for a very reasonable price.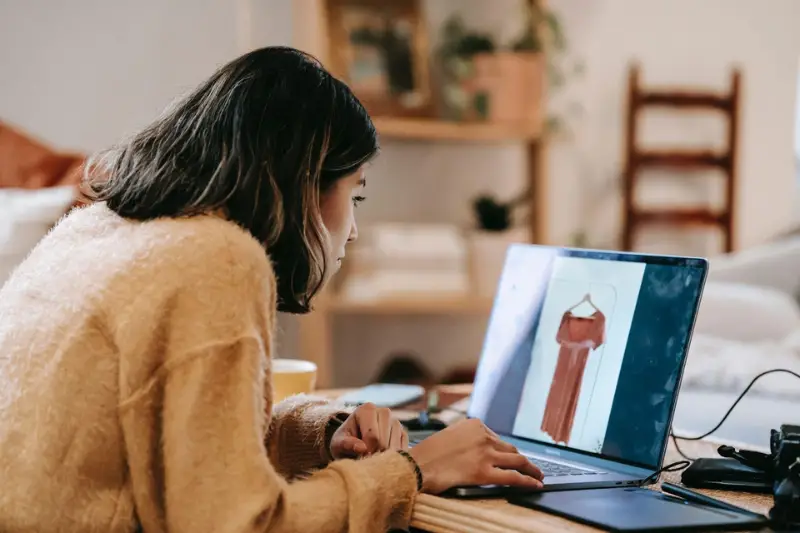 Canva 
The following software on our list can be a great option for a business connected with social media. Due to its powerful graphic design toolkit and built-in tips, Canva is a user-friendly online editor. The software allows you to apply several effects or filters to your photos, flip or crop your images, and adjust their brightness, tint, blur, contrast, and saturation. You can also add some stickers, shapes and captions to your images and adjust the chosen embellishment's colour, transparency, and size. 
You can employ Canva to make many creative things like different invitations, styling business cards, attractive menus, certificates, or flyers. However, even though the website is full of design tools, its photo editing functions are quite limited. So sometimes, you may need to use an extra program to improve your photos, then upload them to Canva and use them in your creative project. Keep in mind that there are many functions you can use for free. Alternatively, you can choose between two quite costly subscription plans.
That's it. Now you have learned about the top 3 photo editors and hopefully have chosen the best program to give your business photos the professional look you want.
You may also like: Top 5 Free Online Video Editing Websites for Beginners